This is not a story of a hospital in a remote village, but it's about the country's premier medical institution AIIMS (All India Institute of Medical Science). AIIMS, located in the national capital Delhi, faces acute shortage of paramedical staff.
The delay in conducting medical tests like X-rays has further extended the miseries of the patients in the hospital.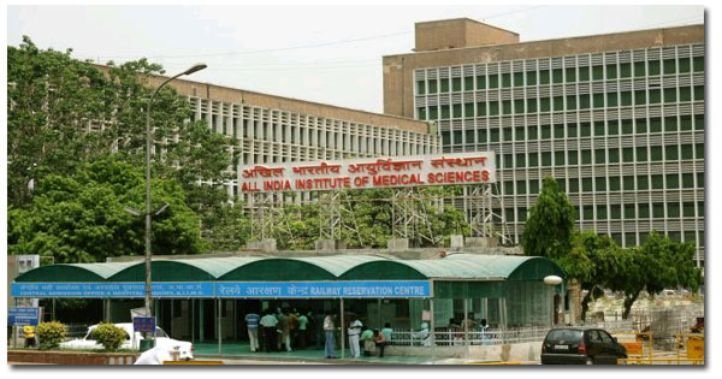 It is widely believed that if this problem continued for a longer period, the premier institution would lose its status of prestige. The absence of adequate staff, including nurses and other para-medical staff, is also leading to a parallel economy in-and-around the institute.
The hospitals wards are full of agents who make a living out of the patients by selling medicines and other equipments, reports TOI.
The delay in conducting medical tests like X-rays force the patients to go to the private diagnostic centers and labs. The wards are in a mess and there is no check on the open loot.
Private nurses at the hospital charge anywhere between Rs 1,000 and Rs 1,500 daily and the attendants charge Rs 800 to Rs 1,000 daily. AIIMS officials said more than 500 such people were working in various wards of the hospital, but seem helpless when it comes to real aid.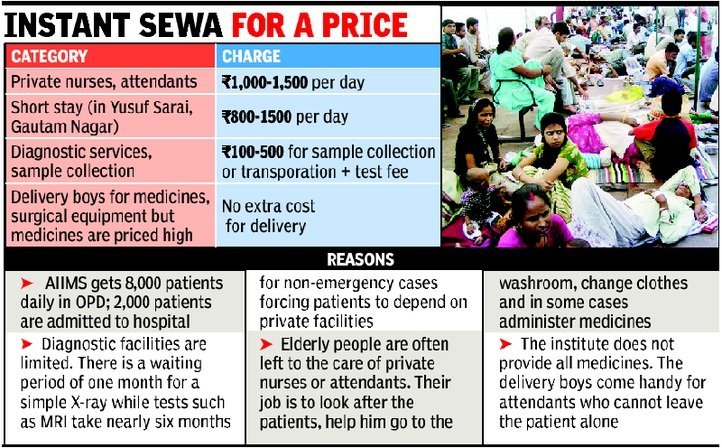 According to a report prepared by the AIIMS administration a few years ago, the waiting list in various departments at the institution ranged from two months to a year or more.
"The problem will remain until we are able to equip our primary health centers and tertiary hospitals in states with necessary infrastructure and manpower. There seems to be a lack of dedication among a section of the faculty and nurses as private hospitals have started paying much higher salaries," a doctor told TOI.
There are 2,500 beds and 5,000 sanctioned posts for nurses, out of which 700 posts are vacant. "Nurses work in three shifts, which means that at any given time there are around 1,400 nurses working at the hospital. If you count on the leaves, the number goes down further," said a senior doctor, trying to explain the reason for sudden increase in demand for private attendants and nurses.