PM Narendra Modi addressed the nation on Sunday in his monthly radio address 'Mann Ki Baat' for the first time in the new year. 
This time, he addressed young students who are preparing for the upcoming Board Exams of Class 10 and 12, which will begin from Thursday, March 9.
In the 28th edition of the monthly radio broadcast, the PM first spoke about observing silence for 2 minutes on January 30 to pay respect to the nation's martyrs and then expressed his condolences to the brave jawans who lost their lives due to avalanches in Jammu and Kashmir.
He also extended his wishes for Vasant Panchami.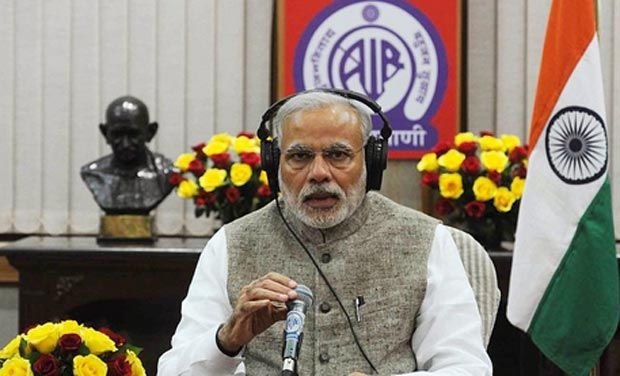 Here are the highlights of PM Modi's address.
Exams should be celebrated as festivals. If the students take pleasure in exams, there will be no pressure.
Smile more and score more. When you are relaxed, the recall value will be more.
A happy mind is the secret for a good mark sheet. When you are tensed, knowledge takes a back seat. 
Knowledge is what matters. Only studying for marks will lead to shortcuts and one will limit himself or herself. 
The exams that you'll give are a test of this year, not of a lifetime. Exams are not a benchmark of your success in life.
Compete with yourself, not with others.
Look at the life of Sachin Tendulkar. He kept challenging himself and bettered his own records. That is what is inspiring.
Competing with others can make you unhappy and jealous. Compete with yourself and you will be energised and more determined to excel.
I would like to stress on three things to parents—to accept, to teach and to give time.
I urge parents to accept rather than expect. Parents' expectation is heavier than the school bags.
Do not cheat. Even if no one caught you, you know that you have cheated in exams.
To cheat is to be cheap. If you form a habit of cheating, there will be no desire to learn. Trying to cheat requires time and creativity. Use it for better purposes.
Proper rest, adequate sleep, and physical activity are the three essential requirements during exams.