Sudipto Sen's The Kerala Story is making a lot of headlines recently. The movie is narrated by a Muslim woman, Fatima Ba, who shares the ordeal of how she once wanted to become a nurse but was abducted from her home and manipulated by religious vanguards and turned into an ISIS terrorist and landed in Afghanistan jail.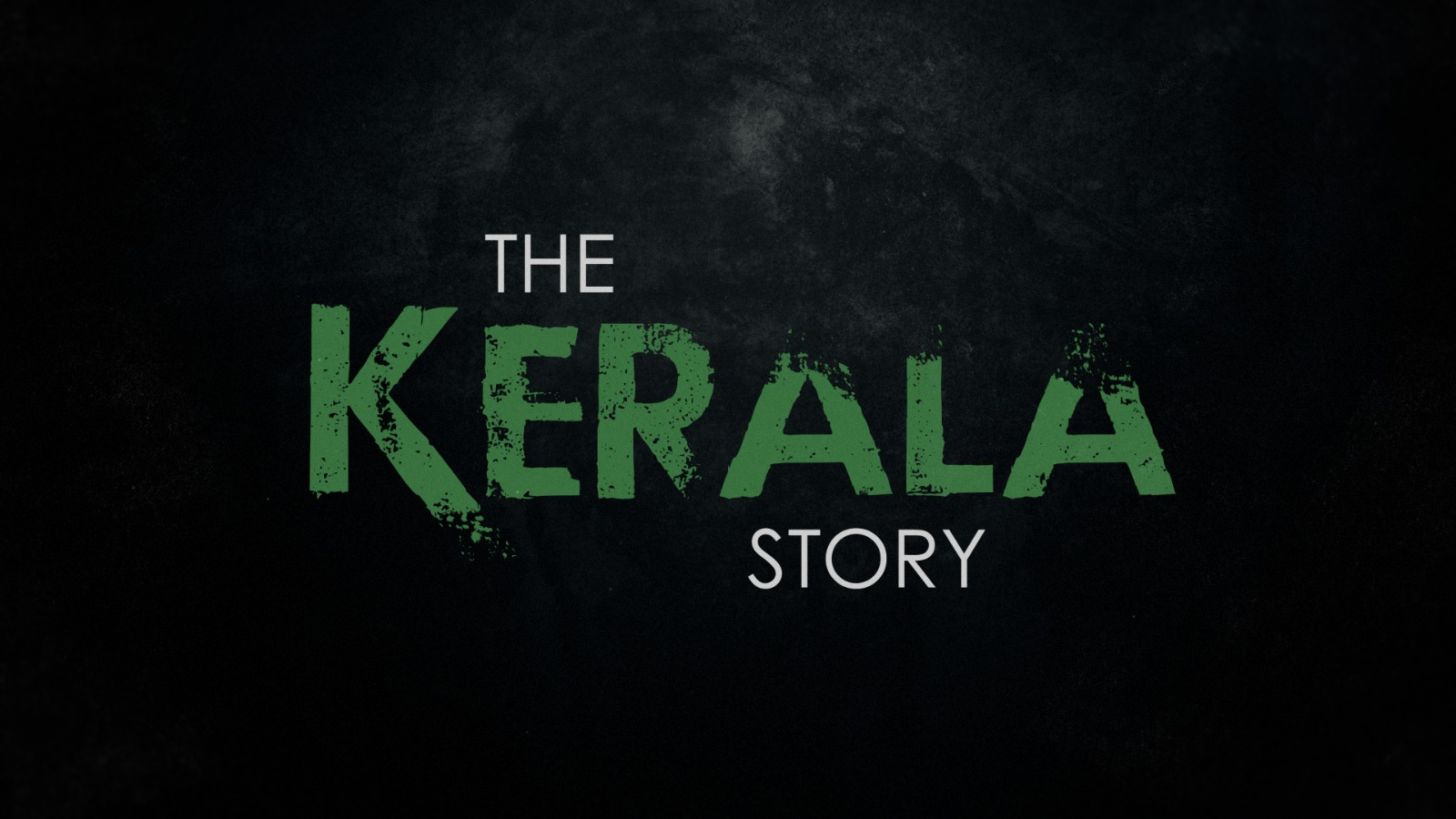 In light of the movie, someone on Reddit wanted to know what average Indians think of Kerala, and asked, "Do average Indians hate Kerala?"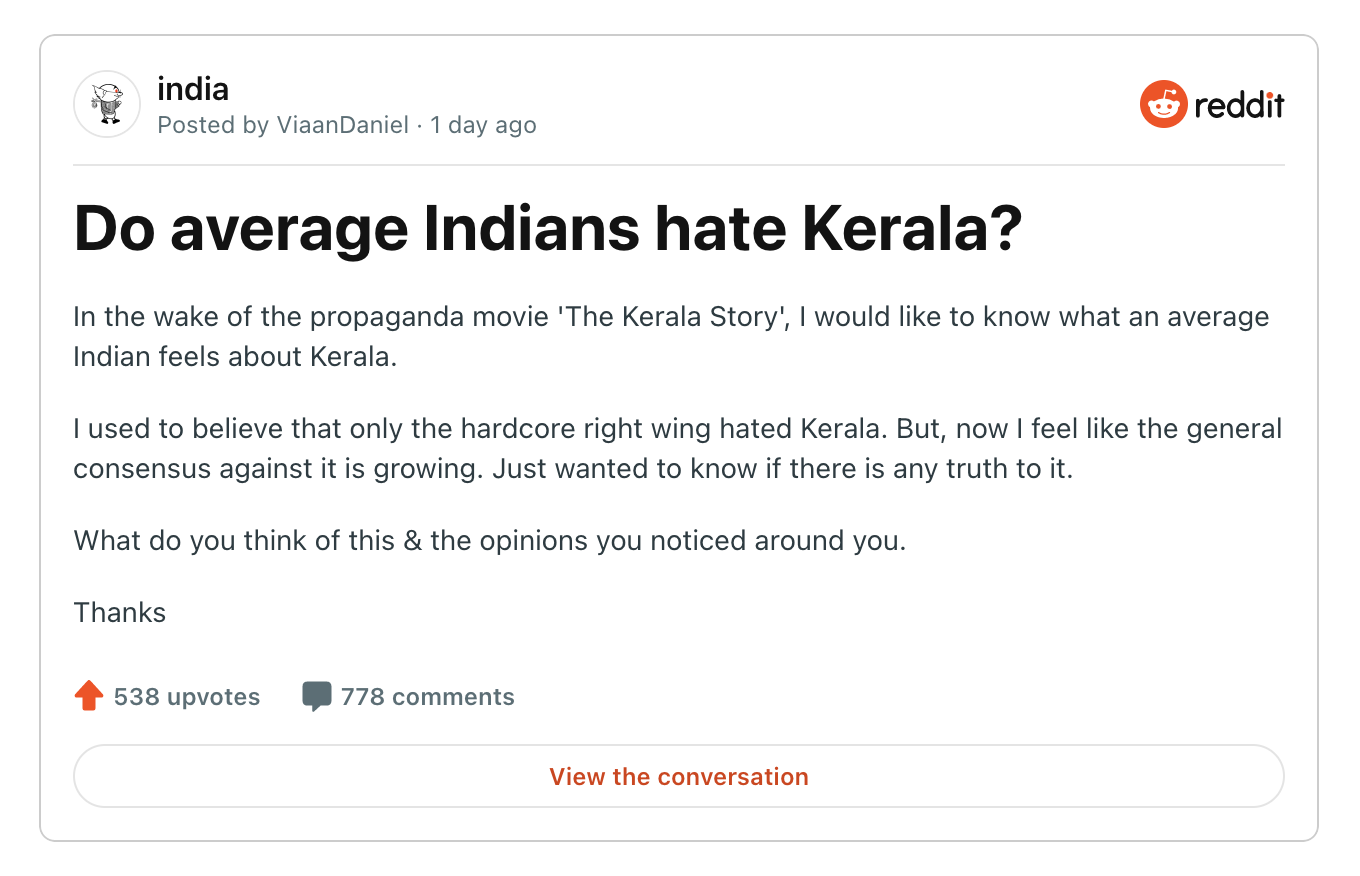 And as could be expected, comments started pouring in from people who obviously think the opposite. They talked about the beauty of Kerala, the literacy rate, and the beautiful culture.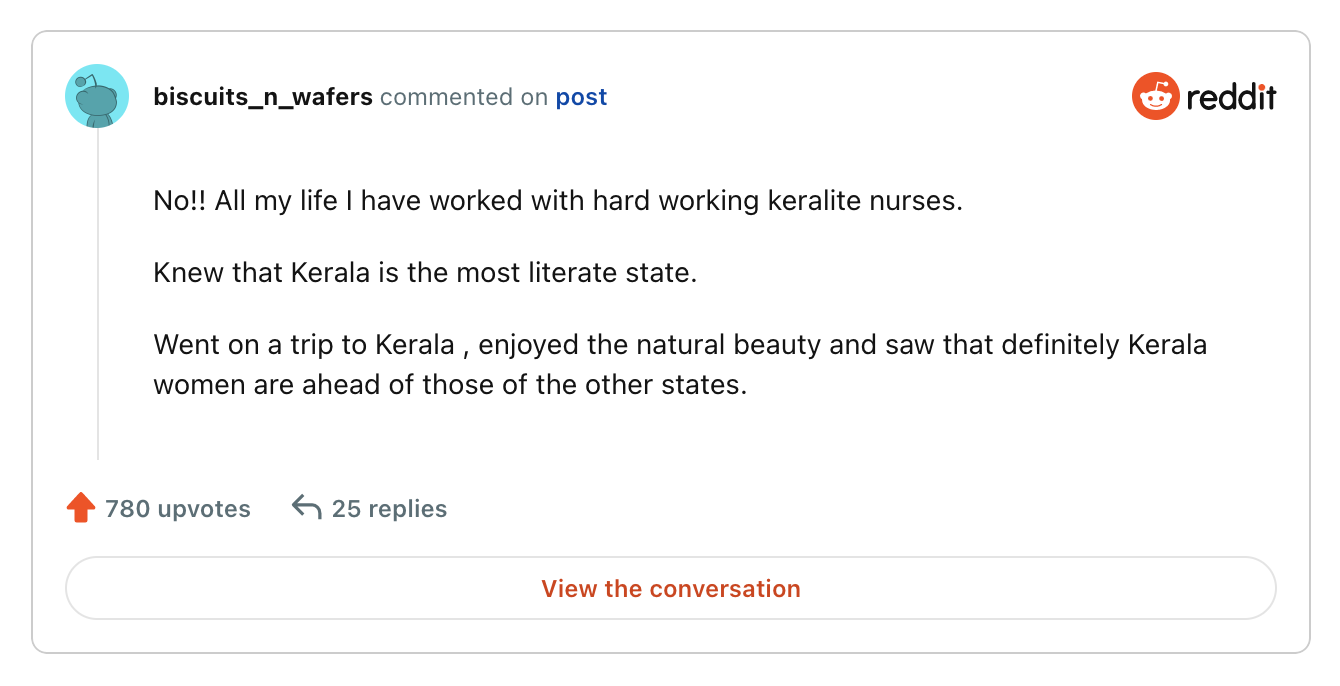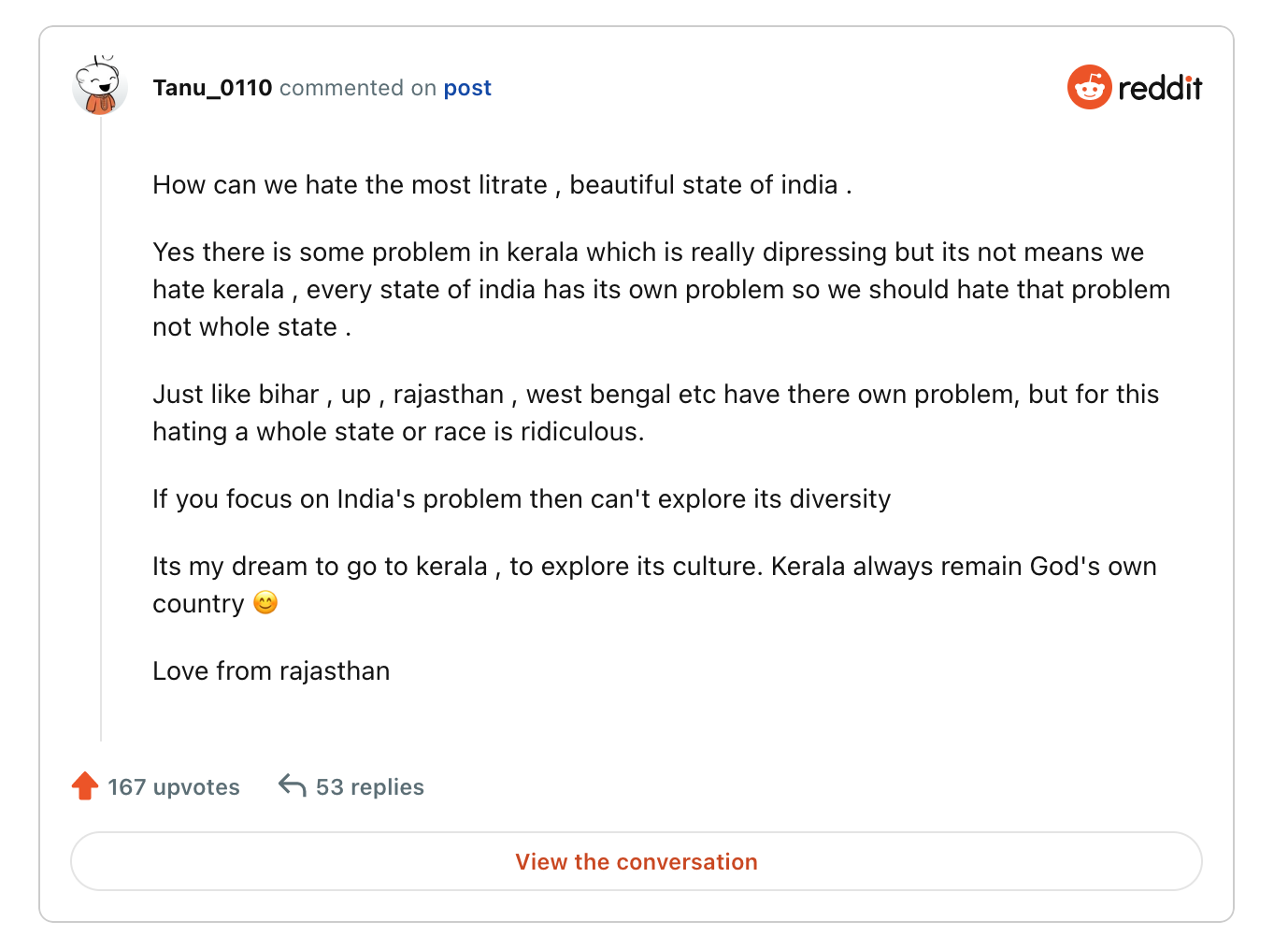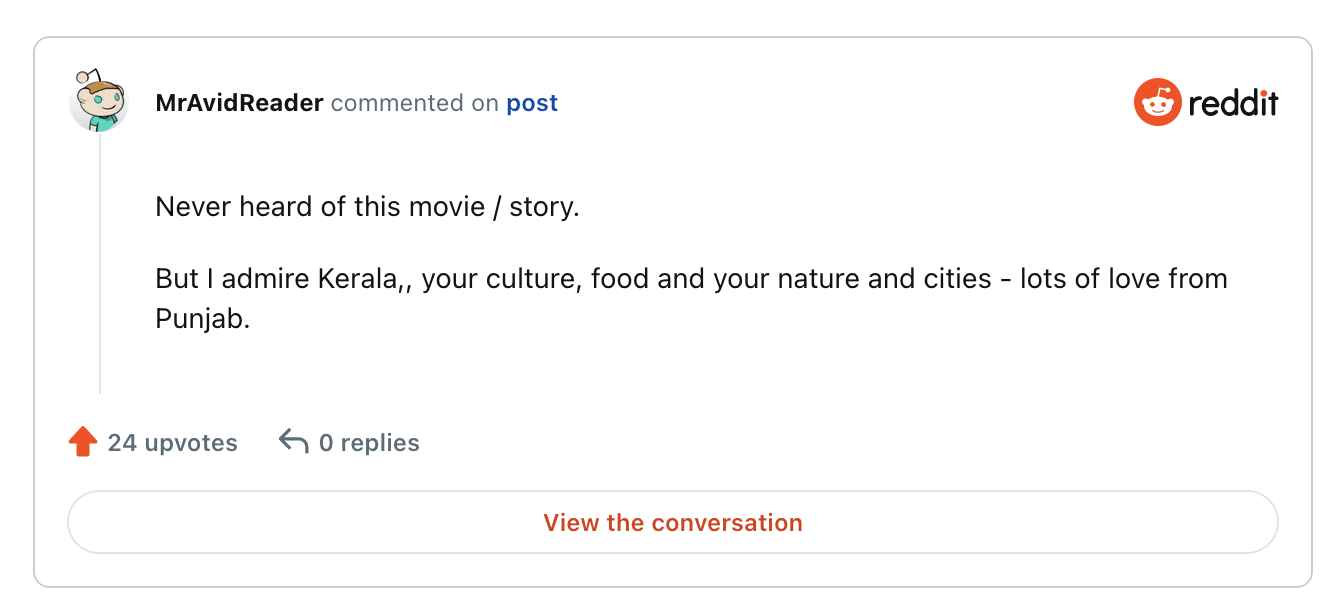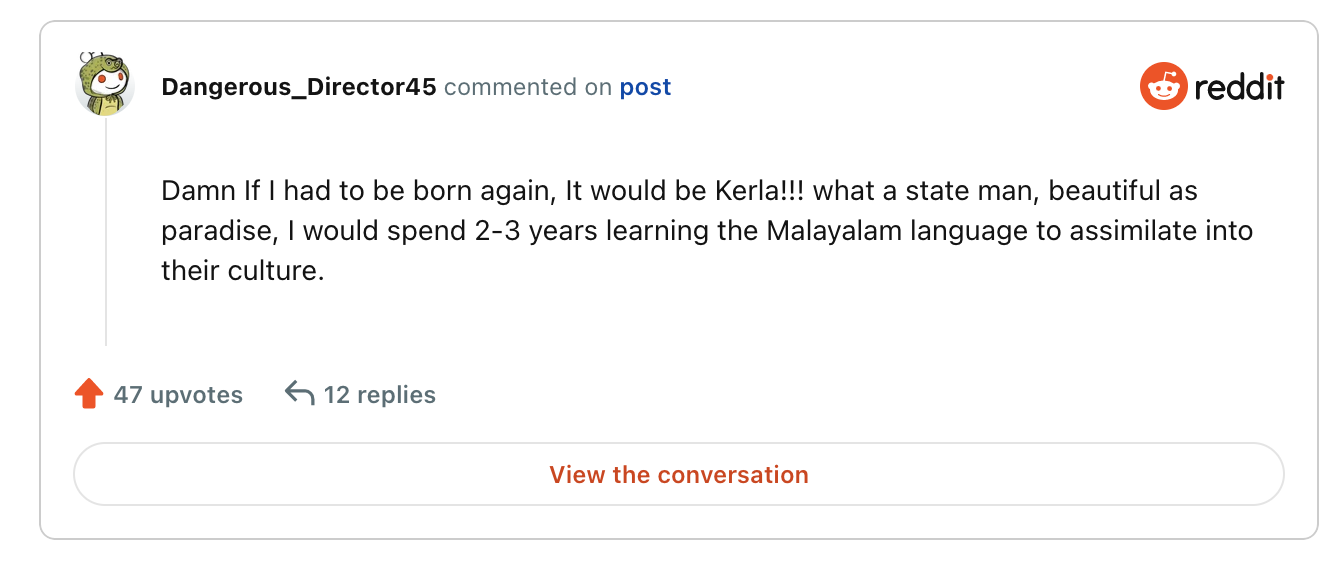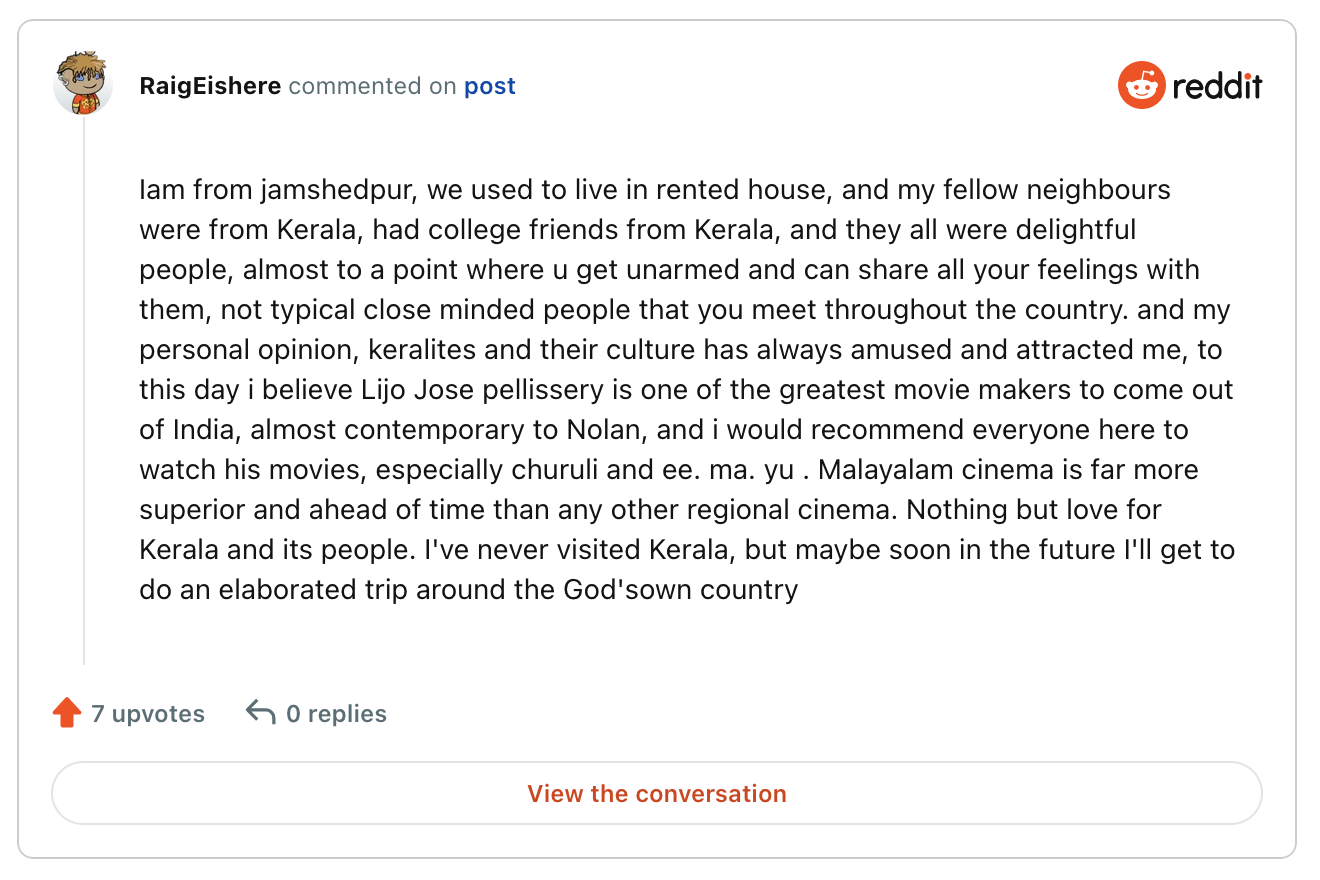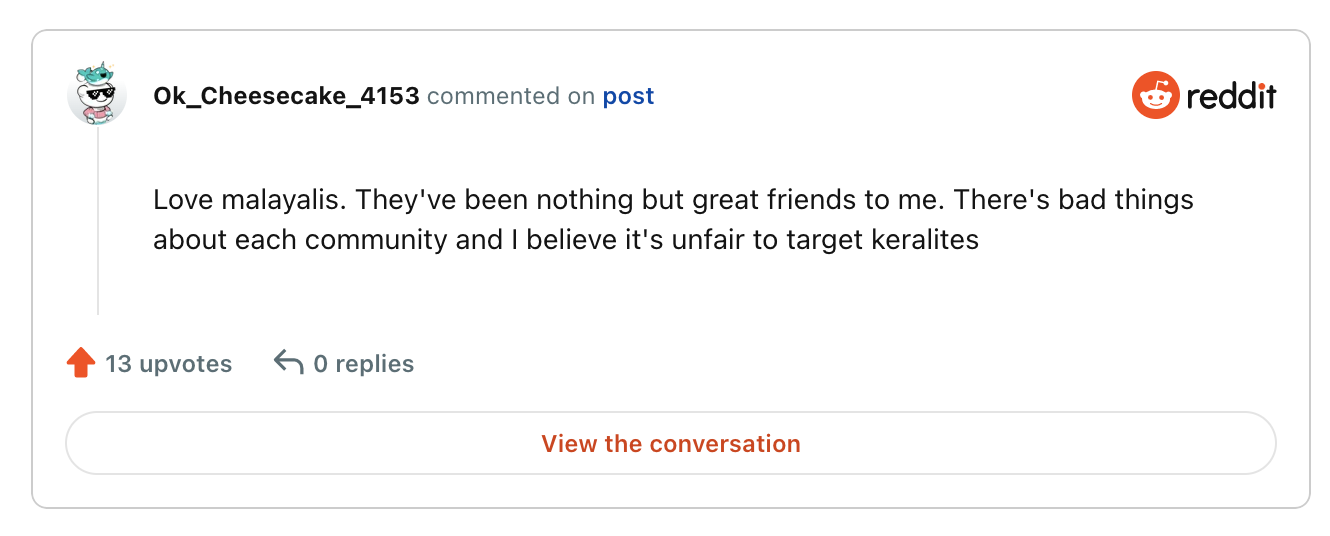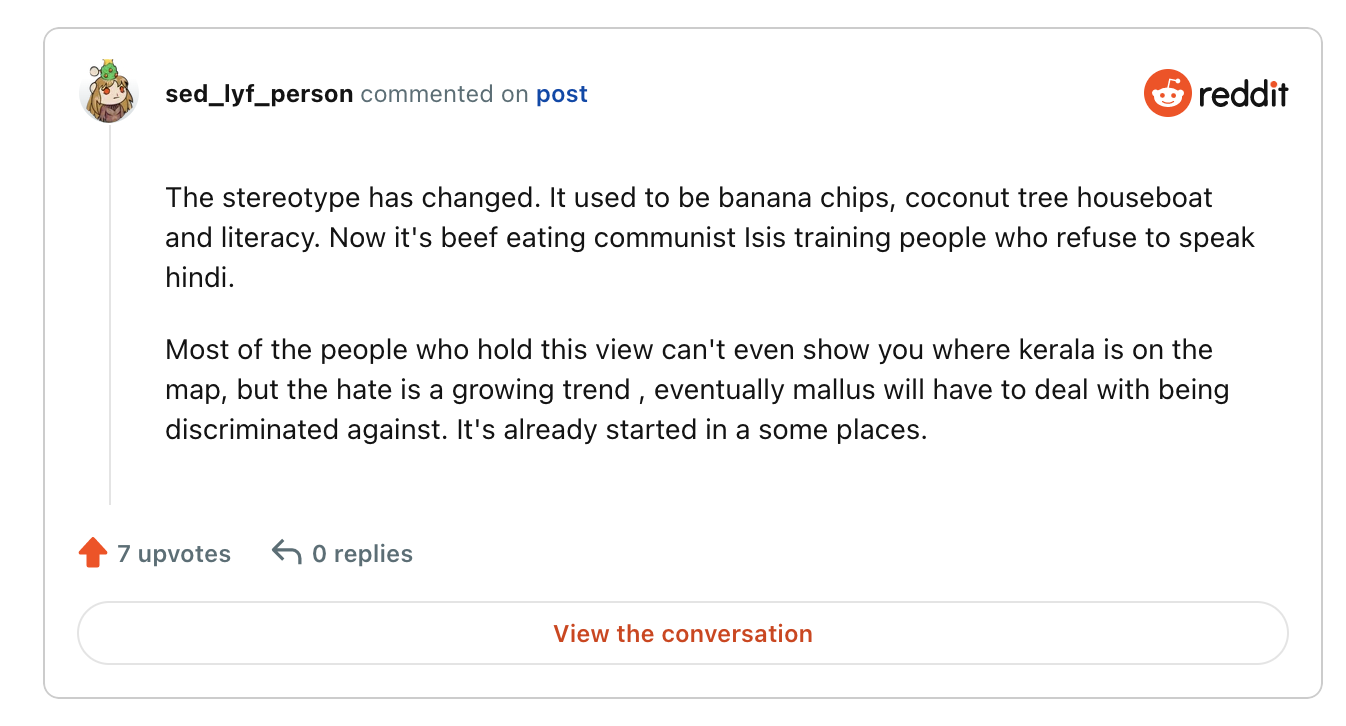 It's safe to say that average Indians deeply cherish the notion of unity in diversity and harbour a profound love for our entire nation.