Seeking to restore the sheen to the in-flight bathroom experience, Boeing is developing a "self-cleaning" toilet system to boost sanitation and battle unwelcome odors.
The system can disinfect a bathroom in just three seconds after it is vacated by shining ultraviolet lights on bathroom surfaces, killing 99.99 percent of germs.
The toilet seat would open and close by itself so that all surfaces get a once over. A hands-free door latch and hands-free faucet are incorporated to further fight mounting bacteria in overtaxed airplane loos.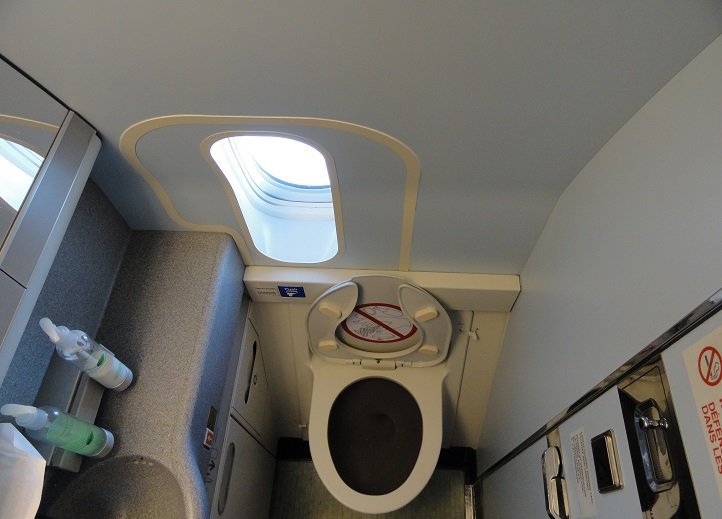 "We're trying to alleviate the anxiety we all face when using a restroom that gets a workout during a flight," said Jeanne Yu, Boeing commercial airplanes director of environmental performance.
"In the prototype, we position the lights throughout the lavatory so that it floods the touch surfaces like the toilet seat, sink and countertops with the UV light once a person exits the lavatory. This sanitizing even helps eliminate odors."
Boeing said the system will require further study before it can be deployed by commercial airlines. The aerospace giant has filed for a patent on the "clean lavatory" concept, and the idea has been nominated for a Crystal Cabin Award, an industry prize.
Featured image: Boeing