After replacing the 'favorite' button with 'likes', Twitter secretly started working on something new. The heart's rule as the only emoji-based reaction to a tweet is all set to come to an end.
Twitter user _Ninji has just noticed the ability to select multiple emoji from the heart, including the grimace, the party noisemaker, the frown and the 100.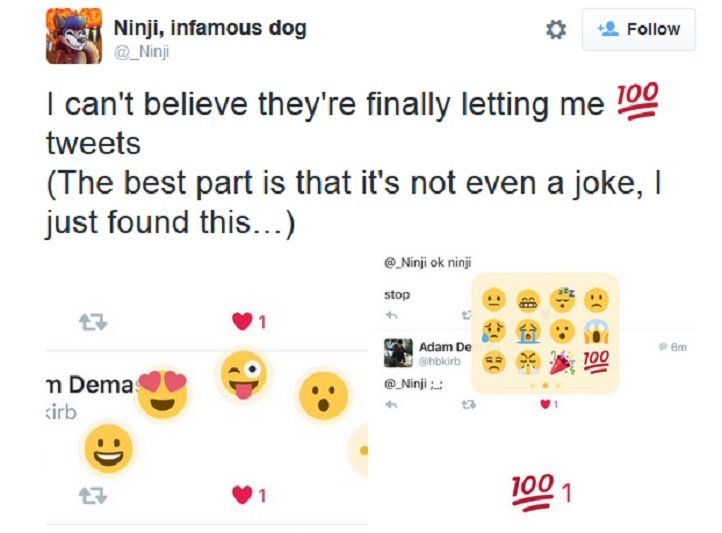 Source: Twitter
As Slack has recently introduced a feature l etting users comment on any post with any emoji, Facebook is following suit with a more limited range of reactions. So, Twitter without losing any further time has entered into the competition to expand its reactions that will let users to express themselves more easily and appropriately.
According to The Verge , the reactions were part of a 'developer build accessed through a jailbroken version of the app, and that the feature seemed far from complete'.
I asked Twitter for comment about emoji reactions and this is their literal statement, in full:

— Casey Newton (@CaseyNewton) November 16, 2015