A South Korean court will hold a hearing on Thursday to decide whether to arrest ousted president Park Geun-hye and hold her in a cell for up to 20 days while she is investigated on charges of taking bribes and abusing presidential power.
Park, 65, became South Korea's first democratically elected president to be removed from office when a constitutional court upheld her parliamentary impeachment this month.
Park is accused of colluding with a friend, Choi Soon-sil, to pressure big businesses to donate to two foundations set up to back the former president's policy initiatives.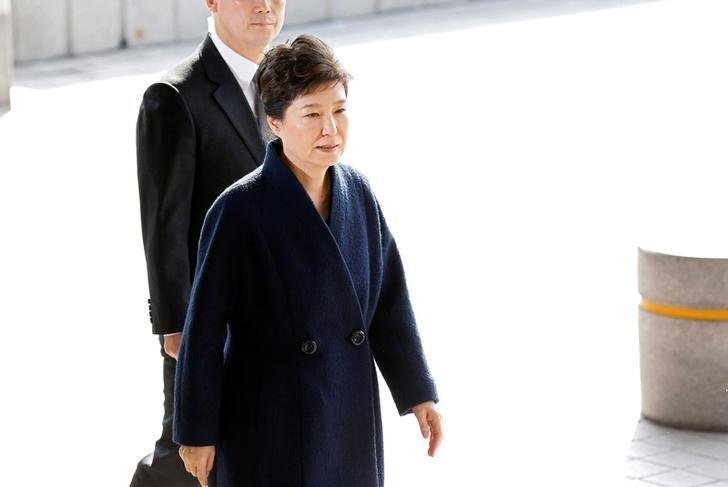 She and Choi have denied wrongdoing.
In announcing the move on Monday to seek an arrest warrant, the South Korean prosecutors' office said there was reason to suspect that Park would try to destroy evidence.
"The case is very grave as the suspect has demonstrated acts of abuse of power by making companies give money and infringing on the freedom of corporate management by using powerful position and authority as president," the prosecutors' office said in a statement.
The Seoul Central District Court said the arrest warrant hearing was scheduled for Thursday at 1030 a.m. (0130 GMT). The decision is likely to come late Thursday or early Friday.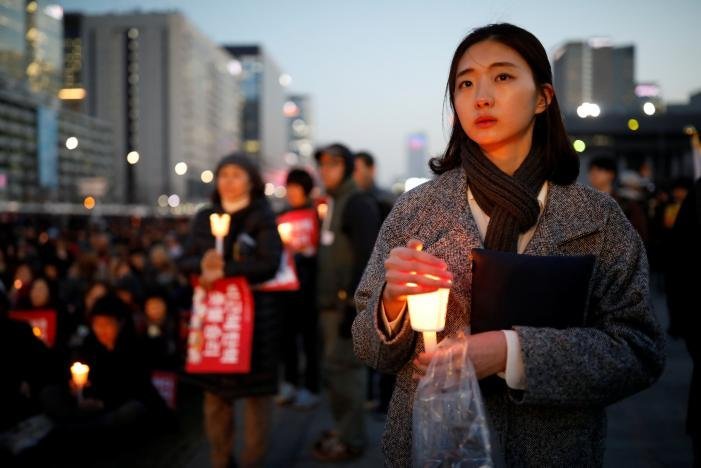 Park could face more than 10 years in jail if convicted of receiving bribes from bosses of big conglomerates, including Samsung Group chief Jay Y. Lee, in return for favors
Lee, who denies the charges that he provided bribes in return for favors for Samsung, and Choi are already in detention and are separately on trial.
Park has apologized to the country but said she never gained personally from money that came from family-run conglomerates known as chaebol.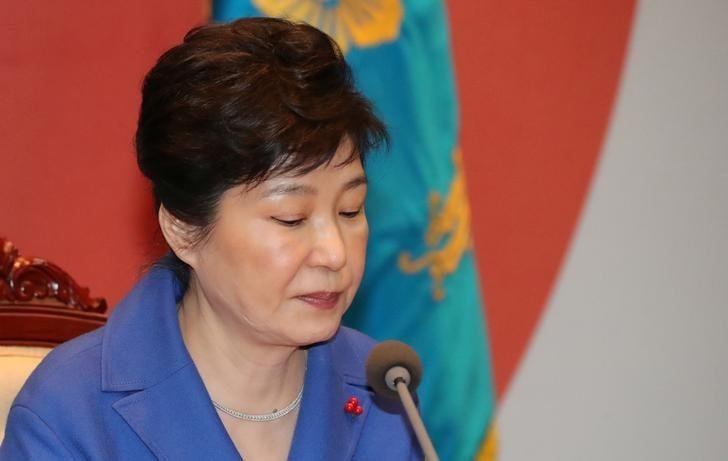 Her impeachment has left a political vacuum in South Korea, with only an interim president pending a May 9 election, at a time of rising tensions with North Korea over its weapons program and China, which is angry over South Korea's decision to host a U.S. anti-missile unit.
Park, who is currently free from detention, was questioned for 14 hours by prosecutors last week.
If the court grants the arrest warrant, Park will become the country's third former president to be detained in custody while being investigated.
Once Park is under arrest, the prosecutor will have up to 20 days to continue investigations, by which time they must formally file charges against her and put her on trial.
(Feature image source: Reuters)