In an incident that has sent shockwaves across the country, at least 60 people have been reportedly killed after a train ran over an assembled crowd in Amritsar on Friday evening.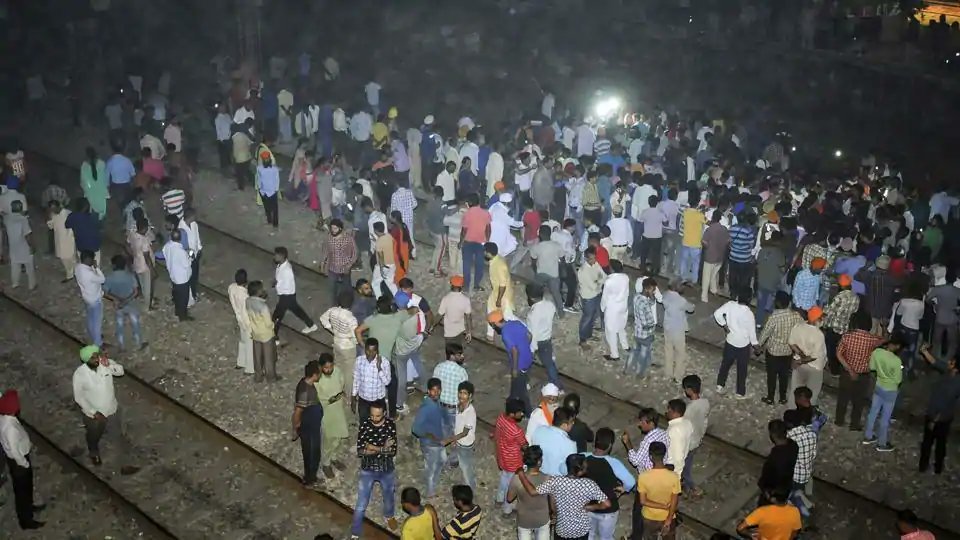 According to reports, around 700 people had gathered at dhobi ghat near Joda Phatak railway crossing (the accident spot) to participate in Dussehra festivities and watch the burning of Raavan effigies. 
As the effigy of Raavan burned, people assembled on the railway tracks to closely watch the proceedings.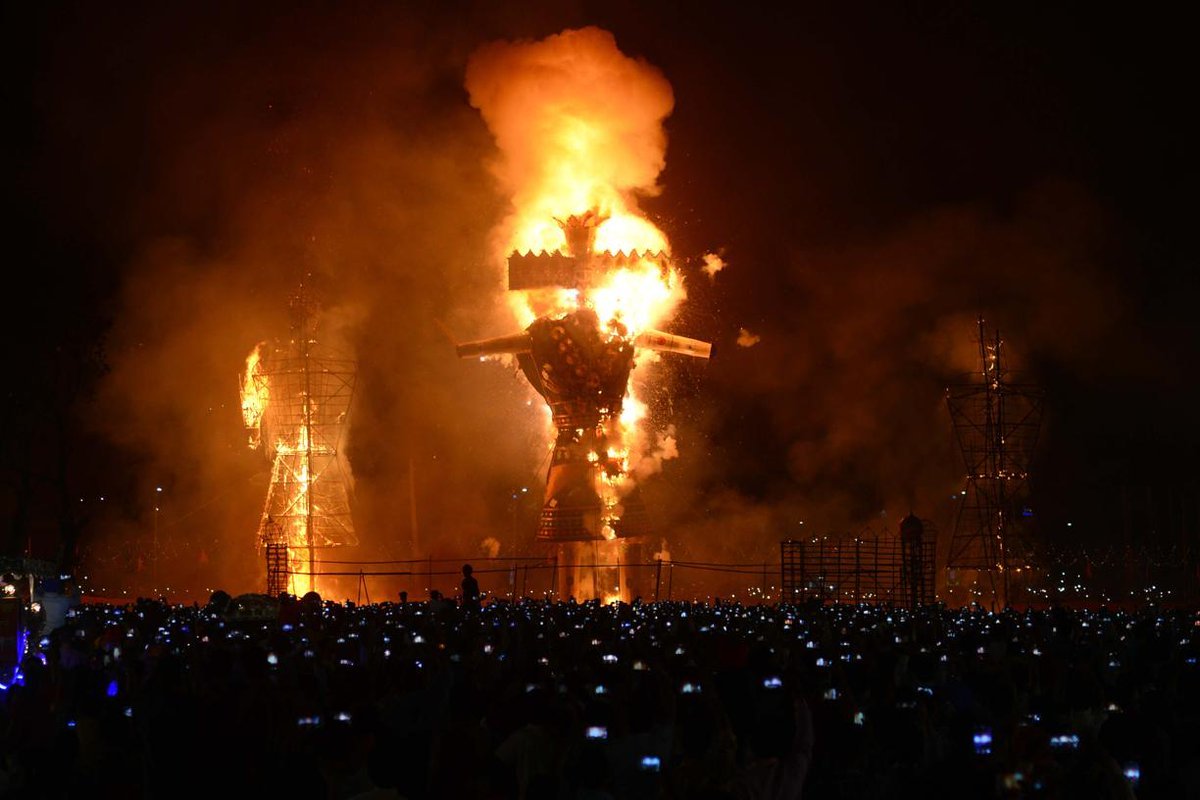 In a horrific turn of events, a speeding train ran over the crowd. As per reports, 60 people have been reported dead as of now, and over 70 injured.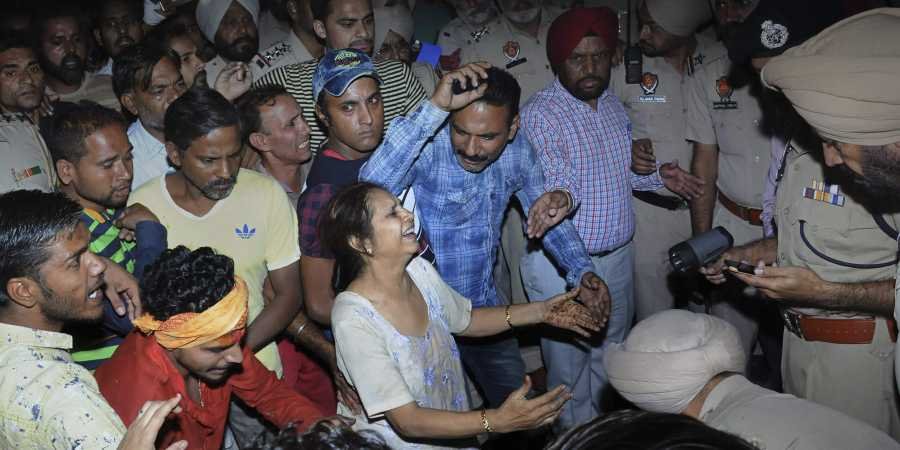 Furthermore, concerns have been raised as to why permission had been granted to conduct celebrations so close to the railway track. 
The venue was considered unsafe not just because of its proximity to the track, but also because the area was too small for the size of the gathering.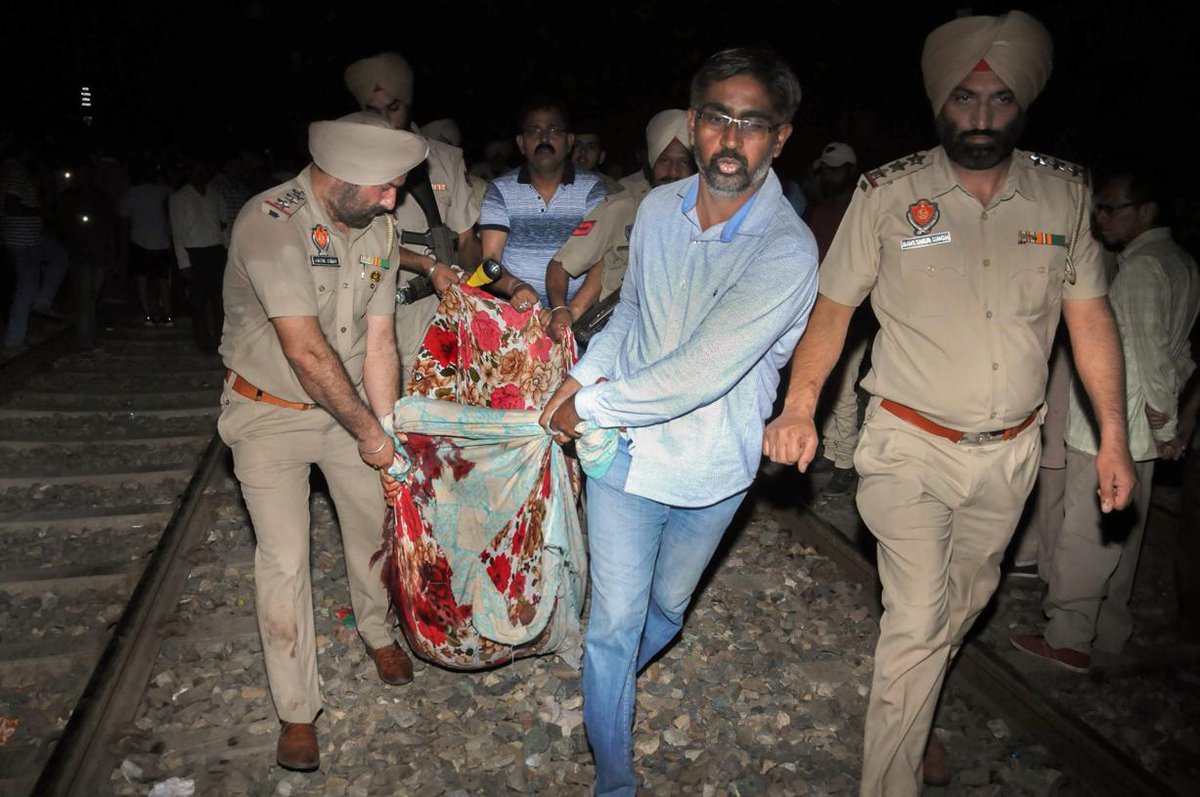 According to a Times Now report, Navjot Kaur Sidhu – wife of Cabinet Minister Navjot Singh Sidhu and chief guest at the event – remarked that the same venue was used for celebrations every year, and the tragic incident should not be politicized.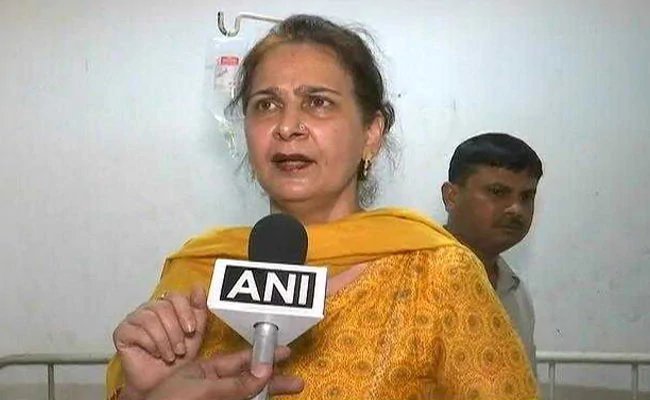 As per reports, eyewitness accounts claim that the celebrations allegedly started late because the chief guest arrived late, and the celebrations were shifted by an hour. 
People took to social media to express their grief over the situation, with many commenting that the situation could have been controlled if adequate safety measures were in place. 
Saddened to hear about the loss of life in #Amritsar. Safety in public spaces HAS TO be taken a lot more seriously. Deepest condolences to all families affected by this tragedy.

— Farhan Akhtar (@FarOutAkhtar) October 19, 2018
I have so many questions on this issue! How did the conductor not see all of these people? Are there no sensors detecting the people on track? Why where there no barricades if it's an active train track? WHERE ARE ALL THE SAFTEY REGULATIONS AND POLICIES? #AmritsarTrainAccident

— Simran Pattnaik 🌻 (@AlooSIMosa) October 20, 2018
The truth is that even the Indian public treats their lives very cheap. The administration often fails to provide the necessary safeguards & the people are too careless to be cautious.

Lack of education & civic sense are the real culprits. #AmritsarTrainAccident— Pankhuri Pathak (@pankhuripathak) October 20, 2018
Human Life in India is in such abundance, that by law of Demand & Supply, it is least valued – not just by Govt, but by We the People ourselves. We outrage, mourn and move on, but NEVER punish the administration, nor learn from our own negligent behaviour. #AmritsarTrainAccident

— गीतिका (@ggiittiikkaa) October 20, 2018
The #AmritsarTrainAccident is heartbreaking! Terrible terrible thing to have happened..This is just another example our extremely poor attitude towards caution and safety.. Prayers for all those suffering 🙏🙏🙏🙏🙏

— Alia Bhatt (@aliaa08) October 20, 2018
Cabinet Minister Navjot Sing Sidhu visited the victims' families, and Punjab Chief Minister Captain Amarinder Singh has ordered an inquiry into the incident.
Rushing to Amritsar to personally supervise relief & rescue in tragic rail accident on Dussehra in Amritsar. My govt will give Rs 5 lakh to kin of each deceased & free treatment to injured in govt & pvt hospitals. District authorities have been mobilised on war footing.

— Capt.Amarinder Singh (@capt_amarinder) October 19, 2018
Train services between Jalandhar and Amritsar have been halted for the moment.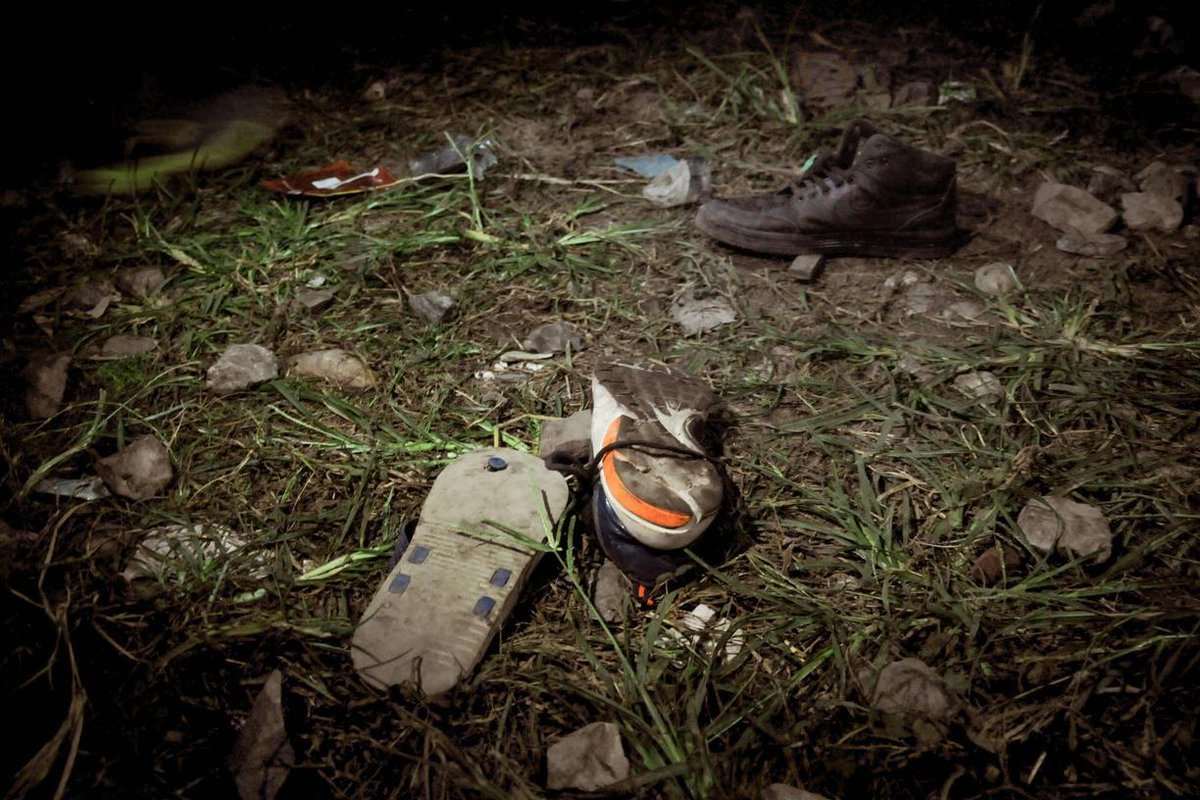 You can reach here for the helpline numbers for further inquiry.