Narendra Modi's shock ban on high value notes has led to spike in card usage by citizens across the nation. The overall national growth in card usage was 60%, with majority skewed towards debit card usage. 
While the usage of credit cards has gone up by 40 percent, the debit card usage has witnessed a sharp rise of 70 percent, reports The Hindu. 
The use of cards for transaction less than Rs 500 has more than doubled since November 8 with citizens now not limiting their usage at multiplexes and restaurants, but increasing bringing them into use for everyday purchases like medicines and grocery.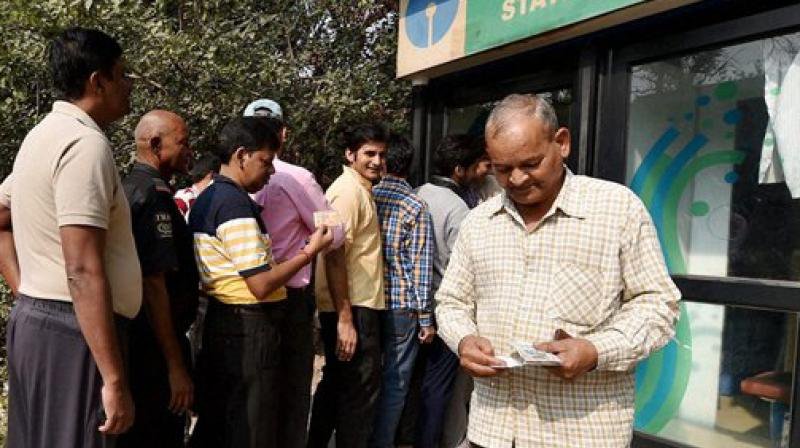 Several banks have seen a significant rise in their debit/credit card usage with an increasing demand for PoS(Point of Sale) machines.  
Axis Bank said it has seen 35% jump in debit card usage at business establishments. It said there has been a significant rise in merchants wanting to install machines at their establishments and a 25% spurt in credit card usage at the PoS terminals. 
An HDFC bank official said it is getting an equal number of requests for PoS terminals everyday as it used to get in a month. 
ICICI banks saw a 100 percent jump in usage of debit cards and over 40 per cent in credit cards, including at restaurants, departmental stores and for healthcare services. The bank also saw a rise in first-time users, who had earlier never used their debit cards at PoS machines.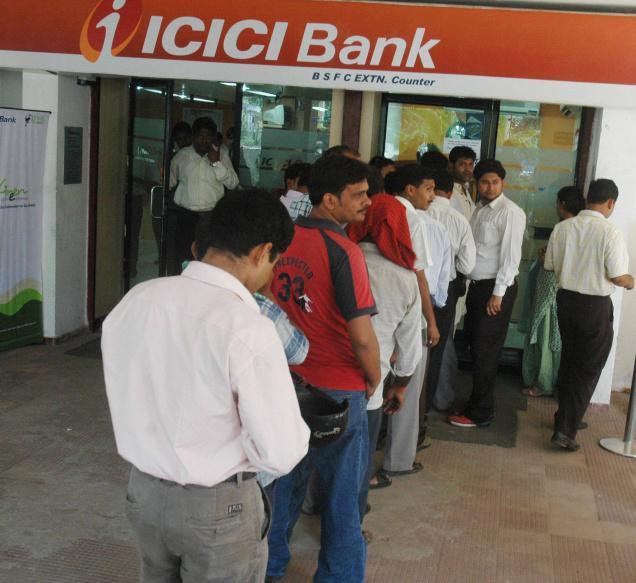 With increase in usage of cards across business establishments, several digital companies like Paytm, Itzcash and Oxigen are expected to do over 10 times growth by next year.
Abhay Doshi, Senior Vice President and Head-Digital Services Platform Business, Flytxt told Business Line that card-led digital transactions would also help bring visibility, transparency, scalability and accountability in the economy.
While the citizens are increasingly using their credit/debit cards to make purchases especially in metros like Delhi, Mumbai and Bengaluru, they have reduced their spending to essentials. 
As per a survey by Innoviti Payment Solution, which processes transactions at retail stores, the citizens have procrastinated spending on categories like apparel, jewelry and education. As a result of which the transaction sizes have dropped by 30%.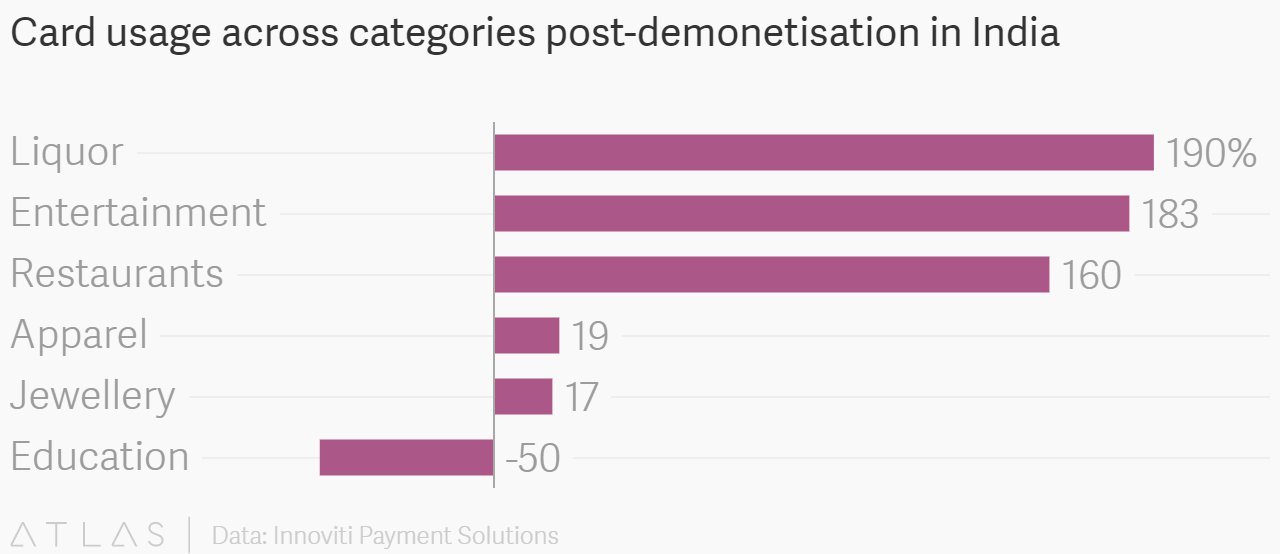 The markets however continue to remain in blue due to the average number of card transactions per person which remains one the world's lowest at 6.7.