Ten Indian fishermen were today arrested by the Sri Lankan Navy when they were fishing near Katchatheevu, a fisheries department official said. 
They were arrested on charges of crossing the International Maritime Boundary Line, Assistant Director of Fisheries, Kulanjinathan, said. The fishermen, belonging to Thangachimadam near here, were taken to Kankesanthurai along with their boat, he said.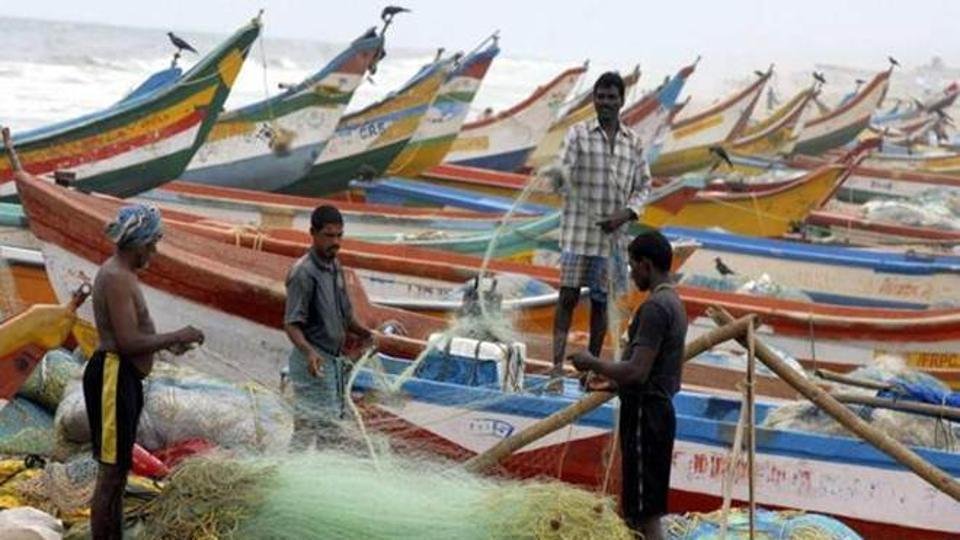 Earlier on March 6, 22-year-old Bridgo was shot dead by the Sri Lankan Navy personnel while he was fishing in a mechanised boat near Katchatheevu islet. Another fisherman, Saravanan, had suffered injuries in the incident. 
The fishermen had protested the killing and had refused to receive the body of the youth till a Union minister visited the island and gave them an assurance that such incidents would not recur. 
They had withdrawn their protest a week later after talks with Union ministers Nirmala Sitharaman and Pon Radhakrishnan, who assured them that their demands would be met. 
Chief Minister Edappadi K Palaniswami had also written to the Centre and urged it to summon Sri Lankan High Commissioner to India forthwith and convey to him "the strong feelings of the Government of India and Tamil Nadu about the 'unprovoked' firing on fishermen and non-adherence to earlier agreements on this issue". 
Feature Image Source: Reuters/Reuters (Representational)