Let's admit it, India's pompous VIP culture is not going anywhere.
Yogi Adityanath-led Uttar Pradesh government has issued a new directive asking all government officials to show respect to MPs and MLAs by standing up and welcoming them whenever they visit their office, reported News 18.
The same has to be repeated when these dignitaries leave. In case the protocol is not followed, officers will have to face disciplinary action.
Uttar Pradesh chief secretary writes to officers asking them to extend due respect, courtesy and protocol to MPs and MLAs

— ANI UP (@ANINewsUP) October 20, 2017
These instructions were issued by Uttar Pradesh Chief Secretary Rajive Kumar as part of the Protocol of Public Representatives.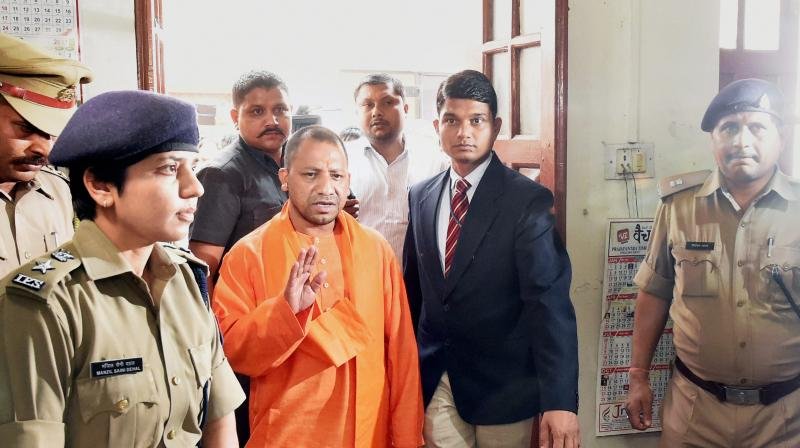 Apparently, this move comes after many MPs and MLAs had complained to Chief Minister Yogi Adityanath regarding officers not paying enough respect to them. The matter was even raised on the floor of the state legislature.
Here are some other instructions mentioned in the directive:
The directive points out that if the officer concerned is unable to work as per the suggestion of an MP or an MLA, he/she should politely tell him/her about the problem.
The directive further states that these bureaucrats cannot go to government-funded events as chief guests. 
The officers have also been instructed to acknowledge and reply to all letters sent by the public representatives and promptly take their calls or call back. 
Of course, people on Twitter had a lot to say about such an imposition, pointing out that they are not equivalent to gods to deserve such reverence and that the lawmakers should earn the respect as opposed to imposing it on the officials.
Why are they gods??? After all they are elected by people including the govt officials.. this is goondaism @BJP4India & @BJP4UP

— Ramesh Babu (@actuallycitizen) October 20, 2017
An IAS or IPS has to crawl in front of an illiterate minister, MP or MLA. DISGUSTING.

— Pronobesh Sinha (@PronobeshSinha) October 20, 2017
Earn respect through your deeds. Don't impose this on Government servants.

— Nikunja Pradhan (@Nikunja_Pradhan) October 20, 2017
This is how BJP ends VIP culture , kudos to feku and Yamraj

— …….. (@kalippda) October 20, 2017
So the VVIP system that BJP wanted to eradicate is now more prevalent than ever ! Namo Namo !!

— SRaina (@SwatiRainaK) October 20, 2017
What is this? Is this democracy ?

CM is thinking govt servants are slaves ?— Abcd (@PrkPuv) October 20, 2017
Welcome to the kingdom of Yogi Adityanath.😂. Next order will be to bow down when he enters.🤔

— LoveForIndia 🇮🇳 (@mojav69) October 20, 2017
Does UP Govt thinks of bureaucracy as a puppet in it's hands? Is it not crazy of the Govt to direct the official to stand?

— Bhaskara Rama Murti (@BhaskaraMurti) October 20, 2017
.