Stayzilla, a Chennai-based homestay aggregator which halted operations last month, has run into fresh trouble.
As per an Economic Times report, the start-up's co-founder and CEO Yogendra Vasupal was arrested by the commissioner of police in Chennai and sent to Puzhal prison on Tuesday.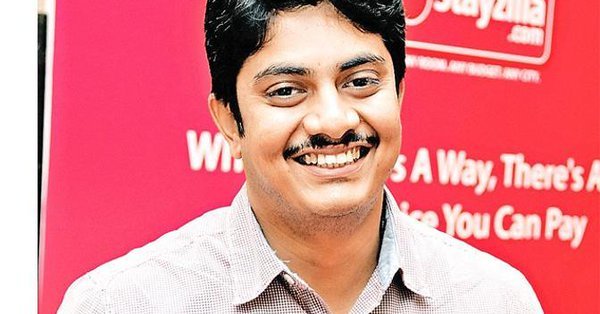 The report says that an advertising firm, Jig Saw Advertising, has accused Stayzilla of cheating it over a case of unpaid dues. A Times of India report says Vasupal has confessed to having defrauded Jigsaw of Rs 1.72 crore.
Stayzilla is crying harassment
The start-up's co-founder Sanchit Singhi wrote an email to investors on Tuesday saying "Yogi (Vasupal) is missing!!!" In the email, Singhi accused one of the vendors, Aditya from Jig Saw Advertising, of harassing them. 
It also says that Singhi's parents recently received a parcel at home to find a black magic sculpture with a photo of Vasupal attached with a nail to its forehead.
The email further says: "We need immediate help. Not sure what's happening with Yogi and we have not known his whereabouts for last 3 hours for now. And, I think even I'll be in custody soon."
Spoke to Dr. Manikandan,IT minister for his intervention in @stayzilla case, I am sure he will help if @YogiVasupal is on right side of law

— Priyank Kharge (@PriyankKharge) March 15, 2017
Vasupal himself has posted a blog online
The arrested CEO of Stayzilla posted a blog on Medium, a platform for writers, where he has accused his politically influential landlord of harassment. Vasupal said he was asking immediate payment even though he had accepted a post-dated cheque on March 7. The blog also said that the landlord has assaulted the admin staff and threatened to kill him. 
About the dispute with Jig Saw, Vasupal agreed that there is outstanding payment for the agency, but said it was not paid due to "deficiency of service".
Vasupal wrote: "I don't personally owe anybody money and I am wondering how can they get confused on such a basic matter as this was a clear civil case. I also pointed out that we have been asking the other company to take it to court if they felt they were wronged as we felt within our right." 
Stayzilla announced in late February that it was shutting down its operations to rethink its business strategy. Since its inception in 2005, it had raised about $34 million from investors like Matrix Partners India and Nexus Ventures Partners.
Jig Saw hits back at charges, shows documents
Jig Saw told News Minute that Stayzilla never conveyed any deficiency in services to them and is lying about it. Company proprietor Aditya CS has shared an audit confirmation letter by Insara Technologies, the holding company of Stayzilla, acknowledging a balance of Rs 1,56,32,992 due to Jig Saw. 
Aditya told News Minute: "These startups get funding, they spend carelessly, they live a hunky-dory life and keep our payments on hold, and then shut shop saying we don't have money. People doing genuine business like us have to bear the brunt."