Srinagar: A day before Hizbul Mujahideen Commander Burhan Muzaffar Wani was killed, 42-year-old Garima from Ambala Cantonment in Punjab reached the Baltal base camp in North Kashmir to pay a visit to holy Amarnath cave. She was accompanied by her friend Saroj Wadia.
"We just forgot everything back home. I even forgot my children. We loved the place. Kashmir is incredible," Garima, a housewife who returned to Srinagar on Tuesday night, told ScoopWhoop News.
The two women are among the several hundred stranded pilgrims in Srinagar's Hanuman Mandir, waiting for the restrictions to be lifted so that they can go to Jammu.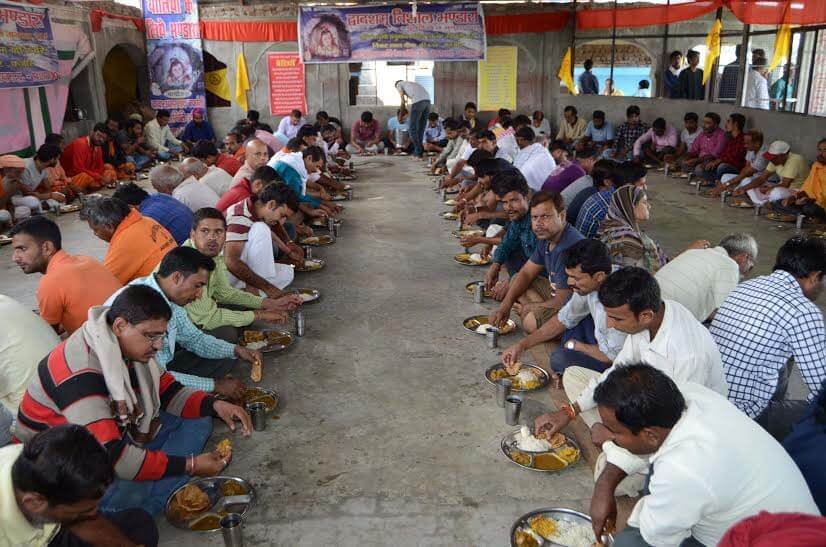 "I know about the violence that erupted after the killing of Burhan but nobody touched us. Locals helped us a lot in the yatra. We felt safe," Garima's friend, Saroj said.
"Our only regret is that we weren't able to see Srinagar due to the curfew," she added.
After suspending it for three days, Jammu and Kashmir Police allowed pilgrims to travel to the sacred cave on July 11. As per official records, 10,116 pilgrims paid obeisance at the Holy Cave on Thursday, effectively taking the total number of people who have completed the pilgrimage this year to 1,55,320.
However, since the clashes between youth and police erupted on July 9, hundreds of pilgrims have alleged that they have been left to fend for themselves by a paralyzed state government.
"Nearly 4000 pilgrims, including children and the elderly, had to spend a night on the road in the cold weather in Baltal, as the buses that were to pick us up didn't arrive," Ashok Arora, a pilgrim, said. 
"It was a terrible situation. The only way to get out of there was to hire private cabs, which charged exorbitant rates," Arora, who has been coming for the Amarnath pilgrimage since 1996, said.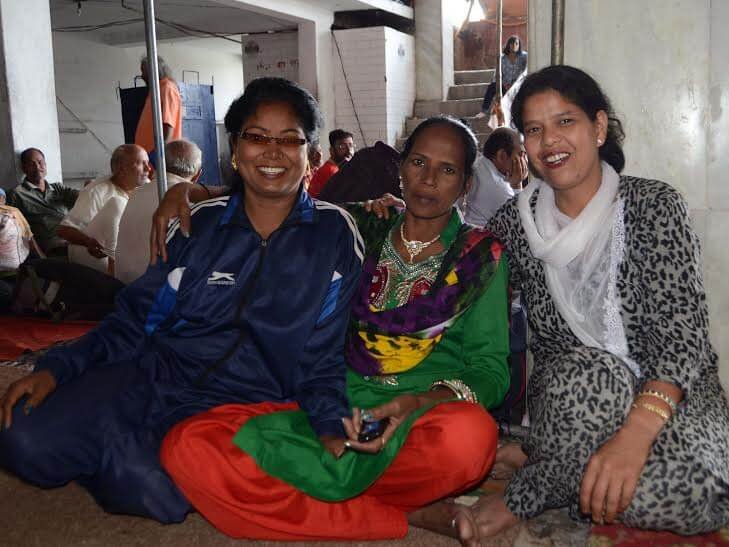 According to the rates set by Amarnath Shrine Board, a passenger has to pay Rs 170 for the journey from Baltal to Srinagar and Rs 550 for Baltal to Jammu.
"We couldn't bear the cold. So we decided to hire a private cab which charged us Rs 2,000 per passenger. We were 10 people," Arora said.
"I don't understand what Shrine Board is doing. When we approached Shrine Board officials they told us private cab owners have to take risks by plying during curfew. They justified the excessive charges of the cabs," he alleged.
Officials of the Amarnath Shrine Board didn't respond to calls from ScoopWhoop.
Among the many pilgrims stranded in Srinagar is 22-year-old Sunil Bhagat. His wish to visit the cave hasn't been granted yet. Instead, the young accountant who came to Kashmir on July 3, has ended up visiting many tourist spots.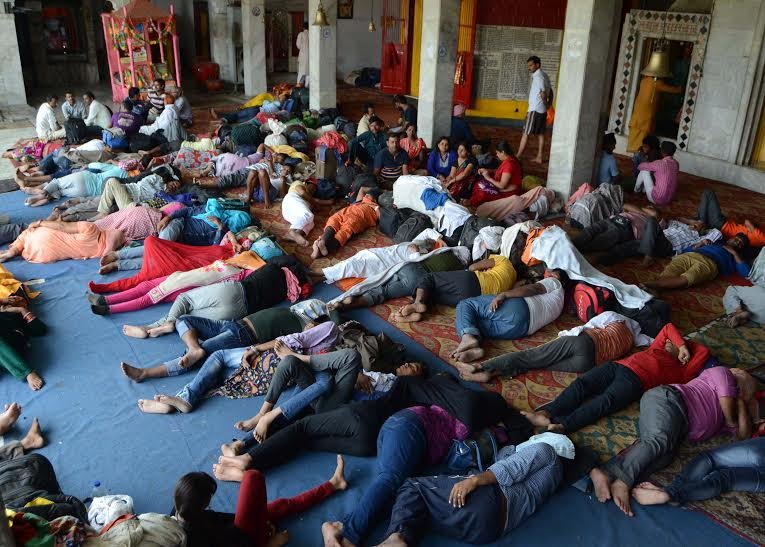 "The plan was to conclude the journey with a visit to the Amarnath cave, but I was unfortunate," Sunil said. 
"But I am waiting for the things to turn normal. Till then I am here," he said. 
As the number of stranded pilgrims continues to swell at the Hanuman Mandir in Srinagar, they are being provided with everything by the temple administration.
"It's not unusual for pilgrims to stop over here for few days, but this time it's different. We are providing food and lodging to every pilgrim here. There's no need for anything," Swami Madhav Das, the temple's 94-year-old head priest, said.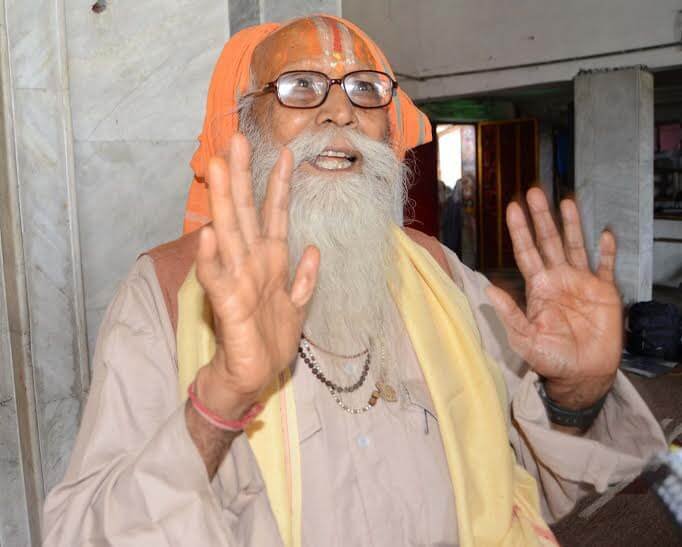 He also said that he didn't recall pilgrims facing any untoward incident at the temple for the 55 years that he's been at the shrine.
"Kashmir has seen a lot of bloodshed, but nobody has ever harmed us," the nonagenarian priest, who hails from Uttarakhand, said.
"That's why I am here," he said.
The pilgrims are now hoping the government will come good on its promise of arranging buses for them at the set rates.
"Our only request to the government is to ensure SRTC buses for us, as we have a limited budget. Many of us had planned a trip to Mata Vaishno Devi in Katra in Jammu. We don't think we can make it now," Mukesh Tamblavad, a pilgrim from Madhya Pradesh, said.
And despite this experience it hasn't dented their desire to visit again. 
"Those who couldn't afford to hire over-charging cabs haven't been able to make it to Srinagar. I have been coming for the yatra for the last three years but haven't faced any problem, except this time," Baljit Singh, a teacher from Moga in Punjab, said.
"The administration deserted us. Otherwise, not a single pebble was thrown at us by anyone," Singh said.
"We will come again," he added. 
Feature image source: Bilal Bhadur