A government school in Faridabad and the district administration were prompted to launch a probe when a dead snake was found in the mid-day meal served in the school on Thursday.
According to NDTV, many students had already consumed the khichdi by the time a girl noticed a dead baby snake in her plate. While she raised an alarm about it, one girl vomited and several others reportedly felt unwell.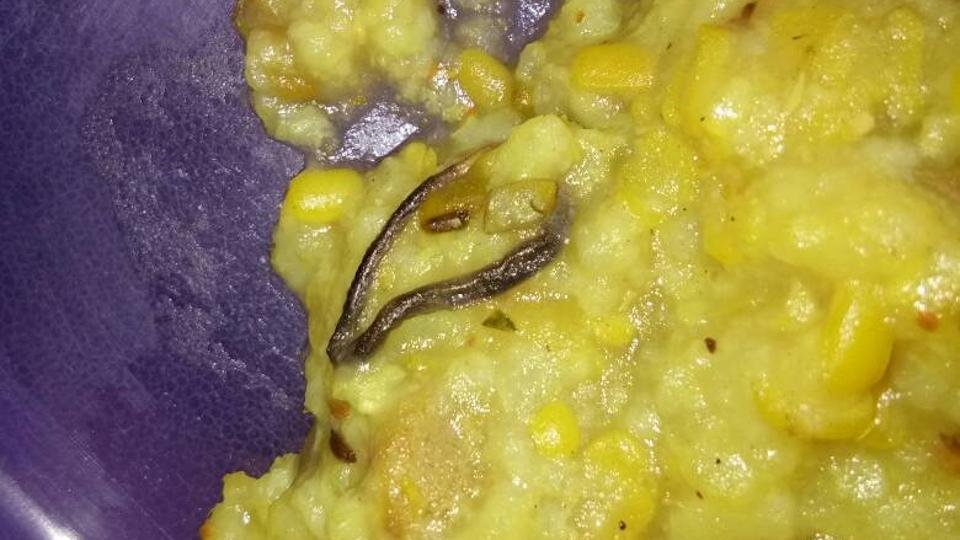 Talking about the incident, the Principal of the school, Braj Bala said that the meal was provided by ISKCON and that a complaint has been filed with the education department as well.
Hindustan Times reports that the district administration was also contacted in the case and they stopped other schools in the district from consuming the meal.
When contacted, the vice chairman of ISCKON Food and Relief North India, Dhananjay Dass told HT that the school never showed them that a snake was found in their food and insisted that their meal was prepared in a hygienic way and that it was impossible for an insect to even enter their kitchen.
The food is well prepared and is always checked before it is delivered, he added.
Dass said that the school staff usually kept the food uncovered near the trees which in turn increases the possibility of insects crawling in the food.
ISCKON has reportedly also notified the district administration as they "weren't shown any dead snake by the school staff in their food."
(Feature image source: ANI)