The Imam Ali mosque, belonging to the minority Shia community in the al-Qadeeh village in the eastern part of Saudi Arabia was targeted in a suicide bombing. The attack which left 21 people dead took place while 150 people were offering prayers at the mosque. This is said to be the first time a Shia mosque in Saudi Arabia has been attacked in this manner.
Islamic State said in a statement that one of its suicide bombers, identified as Abu 'Ammar al-Najdi, carried out the attack using an explosives-laden belt that killed or wounded 250 people, U.S.-based monitoring group SITE said on its Twitter account. It said it would not rest until Shi'ites, which the group views as heretics, were driven from the Arabian peninsula.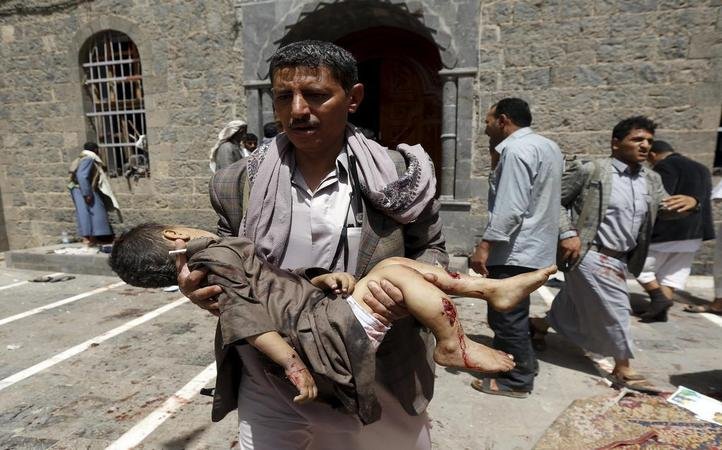 The Shia population has a significant presence in the eastern provinces of a predominantly Sunni Saudi Arabia, and they have been raising a voice for greater rights. Sectarian tensions have been heating up in the region ever since Saudi Arabia, with its coalition of Sunni majority Arab countries decided to launch air strikes against Shia Houthi rebels in Yemen.
The Saudi regime has also been threatened in the past by the Islamic State group, because Saudi Arabia has been part of the US led coalition which is aims at destroying ISIS in Syria and Iraq.
Such an attack in a nation like Saudi Arabia raises concerns over the safety of minorities in the country. The situation fueled by sectarian tensions also threatens to destabilize a part of the Middle East which has been relatively calm till now. Saudi has been a major player in the political turmoil that has gripped the Middle East. It has also been involved in a turf war with Iran which it accuses of using proxies in Yemen.
The bloody regional and sectarian conflict has often been suggested as having potential to grow into the worst security threat for the world.
(With inputs from agencies)