The hearing of Yakub Memon's writ petition against his death warrant in Supreme Court took an unexpected turn when Justice Kurian Joseph and Justice Anil R Dave declared a split verdict. Unfortunately, while the rest of the world has abolished the death penalty men like Justice Dave are still hanging on to it.
Joseph found fault with the composition of the bench which heard the curative petition. It all started when Joseph said that Yakub's curative petition was improperly dismissed by three senior Judges of the Supreme Court on July 21, without circulating it to two more Judges, Justices J Chelameswar and Joseph, who were part of a three-judge Bench (the third judge was Justice Dave, who was part of the curative Bench as well) which heard and dismissed his review petition, Legally India explained.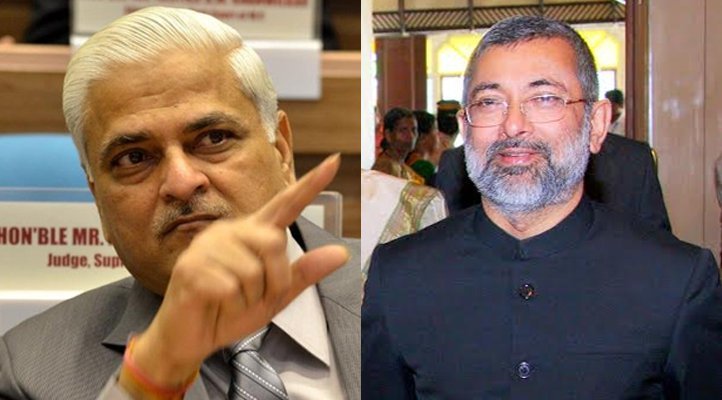 So, while Dave dismissed his plea, Joseph stayed the death warrant issued on April 30 for Memon's execution on July 30.
The bench referred the matter to Chief Justice of India HL Dattu to take an urgent call at 4 pm in view of the divergence of opinion on the issue of death warrant. The bench also requested the Chief Justice to constitute an appropriate bench and list the matter for hearing tomorrow, Zee News reported.
Attorney General Mukul Rohatgi and other senior advocates, including Raju Ramachandran, appearing for Memon, said that since the two judges have differed on staying the death warrant, "There will be no order in law if one judge has stayed it and the other has not".
Twitter has not taken too kindly to the split verdict:
Decision given by Justice Kurian is with Communal mind set, we know already what is justice Kurian is,HatsOff to Justice Dave decision.

— Niraj Sharma (@niraj_kmr777s) July 28, 2015
1 million vindications 2 save a high profile criminal 1 million judicial precedents 2 hang n hapless! Justice Dave

— IndiaSpirit (@IndusSpirit) July 28, 2015
Very insensitive comments from Justice Dave. "Let his agony end then, but can we allow him to keep filing petitions?"

— Krupakar Manukonda (@krupakar_m) July 28, 2015
Interesting Justice Dave dismissed #YakubMemon 's plea but Justice Kurien didn't. There's a huge story in there.

— KewriousAsana (@Kewrious) July 28, 2015
Some have even remembered Justice Dave's rightist stance and past :
This is the same gentleman who had once non-endearingly declared, "Had I been dictator of India, I would have introduced Gita and Mahabharata in Class 1." What a #LifeGoal.