External Affairs Minister Sushma Swaraj was at it again, this time helping out a septuagenarian couple from Andhra Pradesh get passports for their differently-abled daughters. Swaraj, who is known to react promptly to SOS messages on Twitter, responded equally to a petition on change.org, an online platform for social change, and sent the passport officials to the couple for assistance.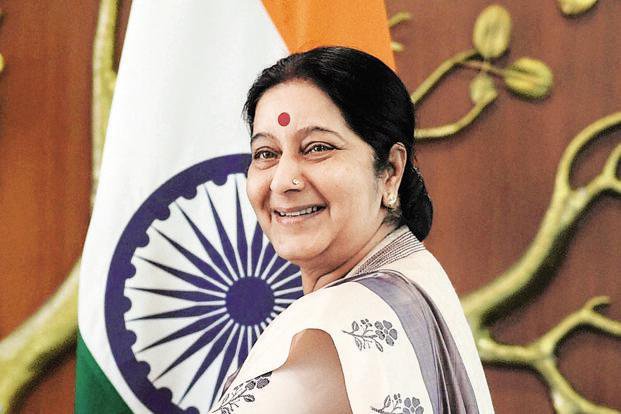 The couple – Rallapalli Rama Subba Rao and Subbalakshmi – from Nellore in Andhra Pradesh was overjoyed when officials of the regional passport office came knocking on their door on Tuesday to enable their differently-abled daughters get their passports at their home.
Rao, a retired tehsildar, filed a petition on change.org on Monday about the plight of his polio-affiliated daughters and their difficulty in making a personal appearance at the passport office. The Union Minister, in response, on Monday night tweeted.
Accordingly, officials from the RPO contacted the couple at their residence while the district Special Branch police too completed the necessary formalities. The couple, which took care of the two daughters for over 40 years, now wanted to send them to the care of their brothers settled abroad and hence the need for passports.
And then she tweeted:
"We are overjoyed that Sushma Swaraj ji responded to our petition. We are deeply grateful to her for offering help in getting our daughters' passports," Rao said. Passport officials have already contacted us and taken the details, he said. 
"Sushma ji's prompt action restores our faith in good governance and I am really happy that our ministers are helping people," the retired tehsildar added.