One of the most liked ministers in a government, Sushma Swaraj redefined what it was like for a minister to really be approachable for the public. With over 12.8 million followers on Twitter, her constant activity on social media – reaching out to people stranded in and outside India – made her an all-time favourite.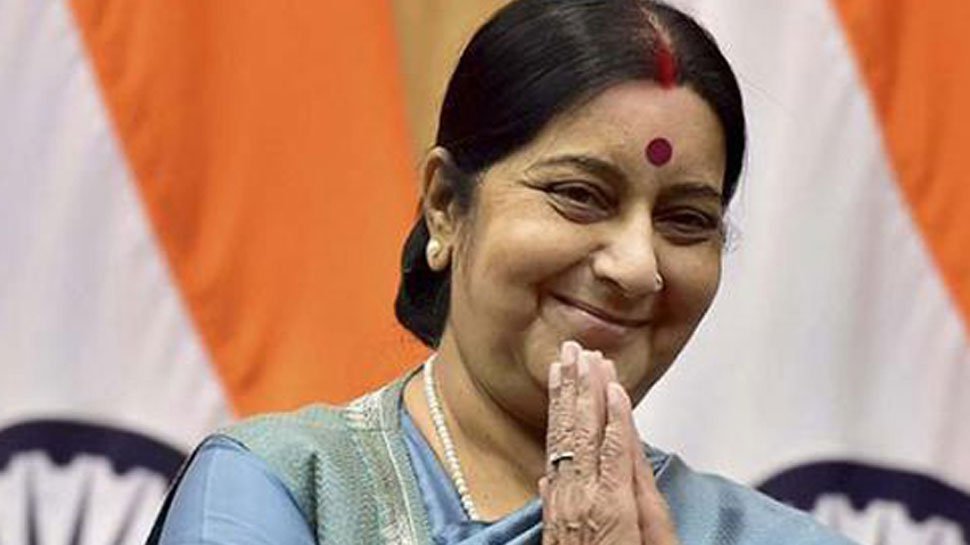 Here are 12 times Sushma Swaraj left an indelible impression on Indians as the most efficient and admired Foreign Minister.
1. When Sushma Swaraj met Hamid Ansari on his return from Pakistan jail. She also hugged and congratulated his mother.
2. When she responded to a man on social media who was surprised to see a politician being concerned about the citizens.
3. When she fulfilled her promise to a man who needed a visa for his mother to Qatar.
4. When she helped an Indian man in getting married to a Pakistani woman.
The couple reached out to Sushma Swaraj through social media and she helped the Pakistani girl in getting a visa. 
5. When she gave a sassy reply to a Twitter user who tweeted that he was stuck on Mars and needed help.
6. When she helped a 7-YO Pakistani girl get an Indian visa for an open heart surgery.
The kid even made a video thanking the former minister.
7. When she intervened in helping a Hindu-Muslim couple get their passport after an officer rejected their application.
8. When she offered to issue free passports for those who lost theirs in the Chennai floods.
9. When she promised to help a 15-year-old Pakistani boy stranded in India to return home.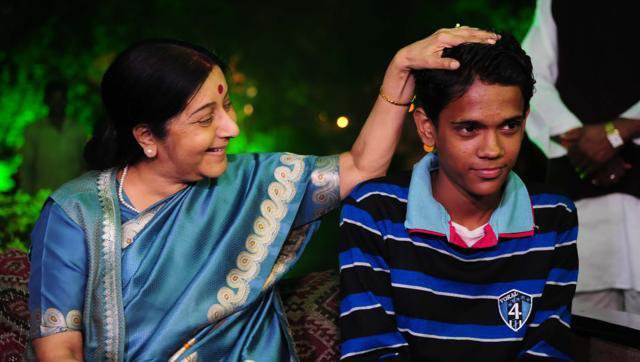 She met Mohammad Ramzan who was stuck in India for two years and assured to facilitate his return. Talking to media, she said:
"I am going to send our official to Pakistan tomorrow to facilitate Ramzan's return to his homeland."
10. When she met speech and hearing impaired Geeta who was brought to India from Pakistan and promised to help find her parents.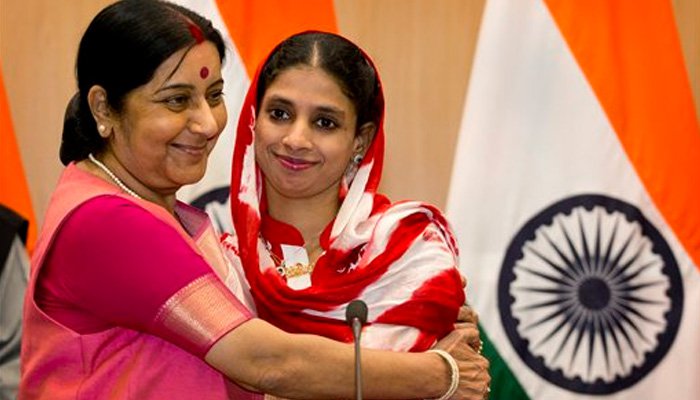 She won everyone's hearts when she said:
"Geeta is the daughter of India. Even if she does not meet her family, she will never be sent back to Pakistan. The Indian government will foster her."
11. When she intervened and facilitated the return of an Indian woman who was allegedly sold to a family in Saudi Arabia as domestic help.
12. When she helped Jhalak Tomar, an Indian boxer in getting a passport to participate in the international tournament.
13. When she greeted the Prince of Bhutan on his first visit to India.
Known for her humility and attitude towards helping those in need, she commands great respect in the eyes of the people.