We all know Sushma Swaraj, the External Affairs Minister, as a fiesty, aggressive politician. But little do we know, that beneath that tough exterior is a romantic.
She did reveal that side of her recently when she helped a honeymooning couple reunite, after a distressed husband posted lone pictures of his honeymoon sans his wife. 
But wait, till you see this.
The Union Minister, posted this adorable picture with her husband and Twitter got into a frenzy.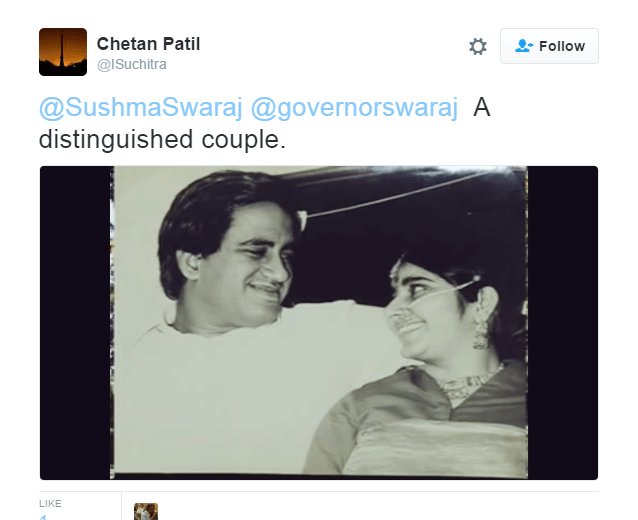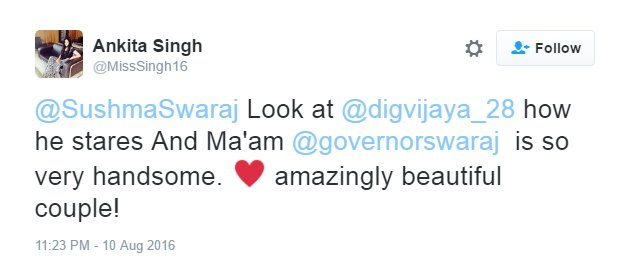 A few were prodding enough to check if the couple were still married and living together because of the language of the tweet and as the Minister always does, she was quick to respond to those queries too and profess her love for her husband.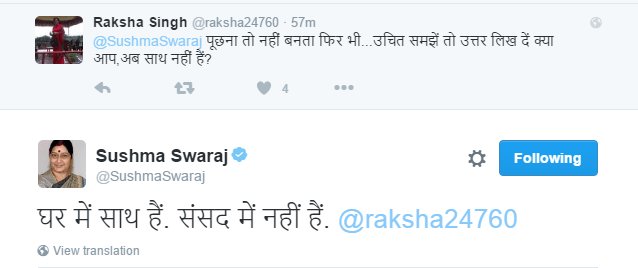 Swaraj Kaushal is an established criminal lawyer, who was also the youngest person to become a Governor of a state. The couple were even together in Rajya Sabha for a few years.

But a chance meeting with her husband of many years, at work, was quick to bring a huge smile on the Minister's face.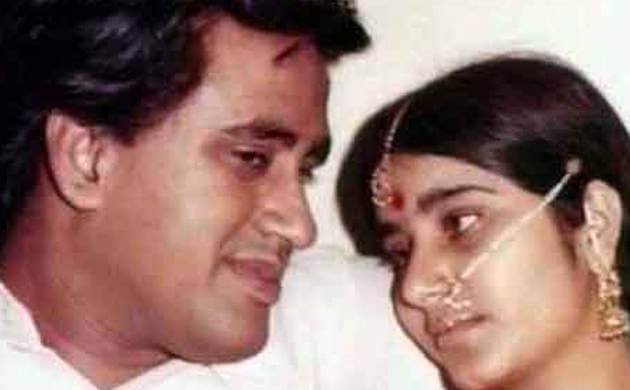 If this is not love, what is!