Sushmaji, I was just informed by the morning newspaper that the homosexual lifestyle I lead does not fit into India's ethos. In fact, live-in relationships, same-sex couples and women complaining about labour pains is un-Indian, and that's the official word now?
I wonder why a discussion on protecting the rights of women in commercial surrogacy led you to offer a moral judgment on Indianness and Un-Indianness of the issue. Did you outstep your brief, or did you finally state the official stand of your party? Thank you for finally making a clarification, I should at least congratulate you for airing your views on Indian propriety, considering that the Prime Minister has taken an oath of silence on matters concerned with Human Rights or the LGBT issue.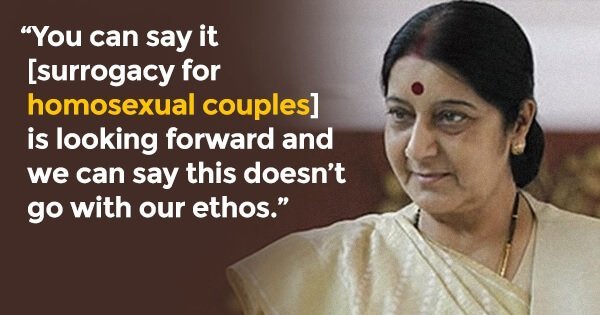 Our Indian simplicity makes us accept what is majoritarian, forget what is in minority and ignore diversity. We make our frameworks and all the unfitting parts end up outside the Indian ethos. LGBT people, single people, live-in couples, career-oriented women, aggressive women, women who don't want babies end up outside our Indian framework.
And hence as a gay man who is still jumping all over your framework trying very hard to fit, let me say this to you: Your government effectively wants Lesbian, Gay, Bisexual and Transgender (LGBT) people in the country to stop having sex, on account of section 377 – a colonial British law. LGBT individuals cannot get married, since there is no provision in the law. We cannot have children either by way of adoption or through surrogacy. 
Effectively, you continue relegating us to the margins for a sexual orientation that is inborn and not chosen.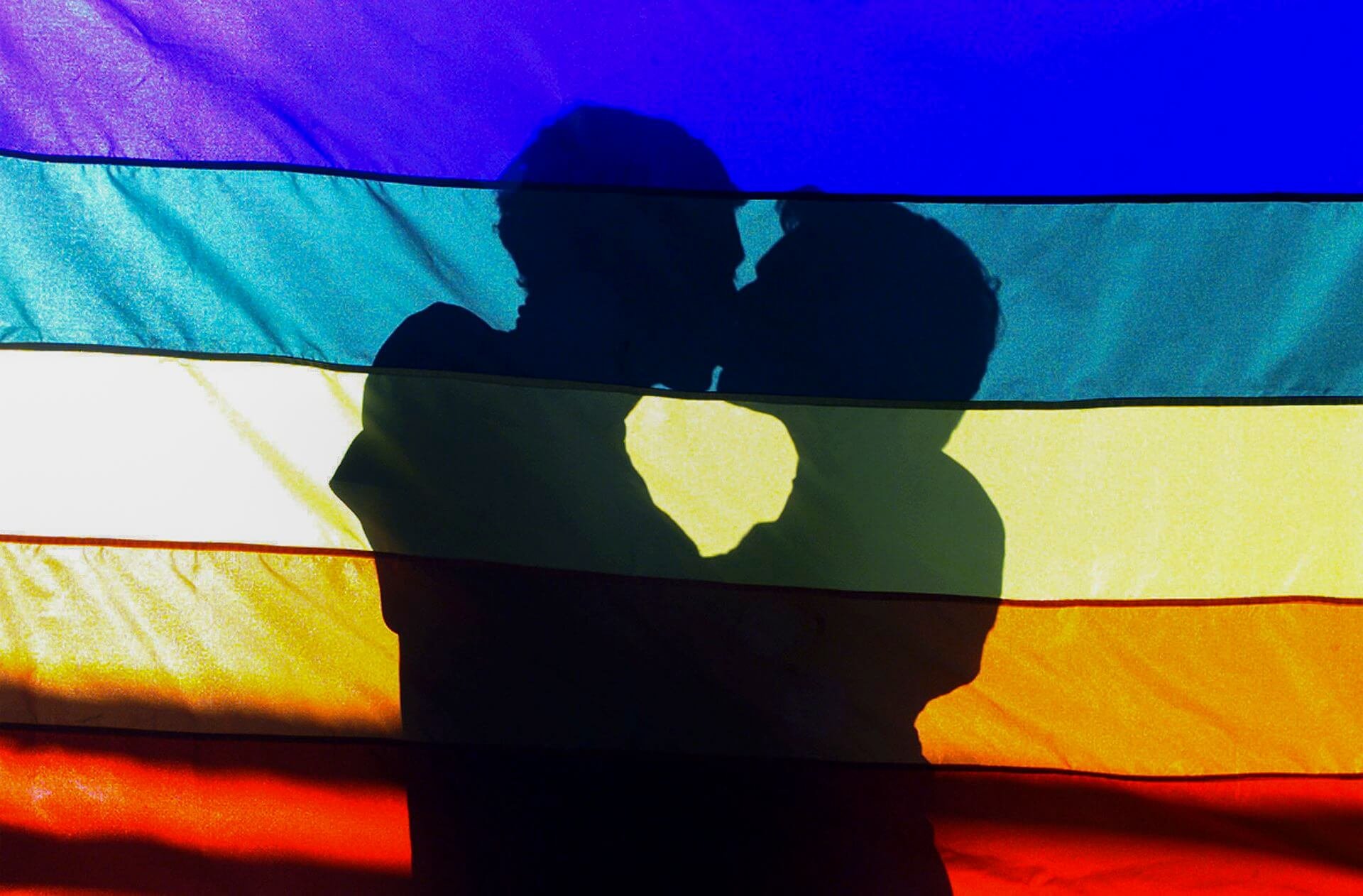 Hence while there is a world out there that points fingers at the LGBT community for its un-Indianness, ask yourself, do we ever get a chance to have complete productive lives? To love who we want, to live in a stable relationship with them, or the opportunity to start a family? You make all efforts to refuse our assimilation in the social fabric of this country. You are marginalising a productive social demographic which could contribute to the country's economy and its progress.
I would recommend that you read the World Bank Report: The Economic Cost of Homophobia & Exclusion of LGBT People: A Case Study of India that clearly denotes a loss of 30.8 Billion USD to India's GDP.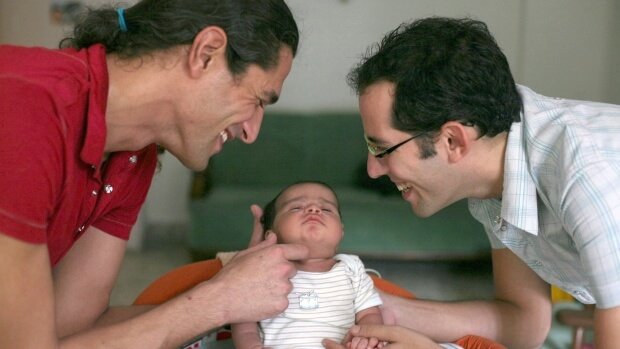 In fact, even your statement that you are trying to protect women's rights and their health in restricting commercial surrogacy is flawed. This country has enough examples that bans and prohibitions do not work. In fact you are more likely to make the practice go underground further,  jeopardising the lives of the women you wish to help. Technological advances in science are above ethos of countries. So let's not fool ourselves by passing simplistic laws that do not acknowledge the diversity of our country and thereby the inclusion of these diversities.
And for all the Indian ethos (should we read it as Hindu ethos?), you chose to make the announcement about surrogacy rights on Janmashtami. I guess it was not a coincidence. But ma'am, if Krishna were not saved from Kansa, raised and adopted by the surrogates in his life, he would not have been the great figure he is in Indian folklore. I hence wonder which ethos are you working on. Have you become more British than the British?
Please Sushamji, show me the Swaraj!