Suspected militants looted at least Rs 2 lakh from a bank branch in Shopian district of south Kashmir on Thursday. Four armed men, believed to be militants, broke into Jammu and Kashmir Bank branch at Turkwangam in Shopian, 70 km from Srinagar, on Wednesday night and made away with Rs two to three lakh.
According to a police official, the gunmen fired few rounds in the air before fleeing from the place. Police officials have taken cognizance of the incident and started investigations, adding the investigators were going through the CCTV footage at the bank for identifying the culprits.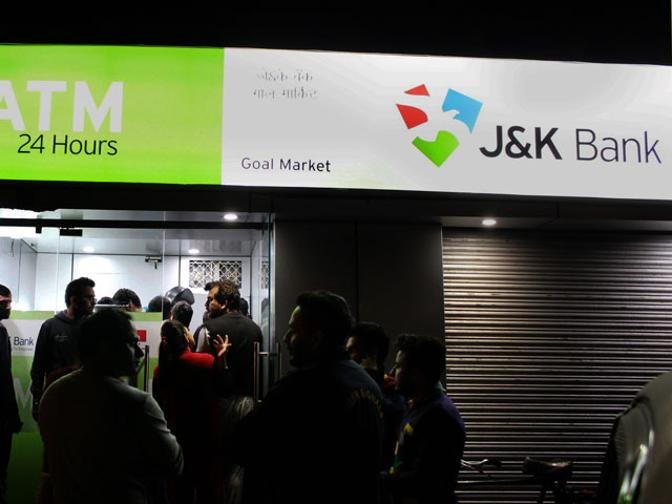 There has been a sudden rise in armed robberies in banks in Kashmir after the government introduced its move to demonetise old Rs 500 and Rs 1000 notes on November 8. Incidentally, Prime Minister Narendra Modi had said that one of the reasons for introducing demonetisation was to choke funds to militants. However, no militant agency has owned up to thee robberies.  
On December 15, militants looted Rs 11 lakh from a Jammu and Kashmir bank branch in Rantipora, Pulwama district.
On December 8, four militants attacked a branch of Jammu and Kashmir Bank at Arihal in the same Pulwama district and decamped with Rs 10 lakh.
On November 21, suspected militants robbed a bank in Chrar-e-Sharief area of central Kashmir's Budgam district and took away Rs 13 lakh in cash.
(With inputs from PTI)
(All images are representational | Source: PTI)