Syrian President Bashar al-Assad said a suspected chemical weapons attack was a "fabrication" to justify a US military strike, as Moscow digs in to defend its ally despite increasing strains with Washington.
In an exclusive interview with AFP in Damascus — his first since the alleged April 4 attack prompted a US air strike on Syrian forces — Assad said his army had given up all its chemical weapons and that Syrian military firepower was not affected by the US strike.
"Definitely, 100 percent for us, it's fabrication," he said in the interview on Wednesday of the alleged chemical weapons attack.
"Our impression is that the West, mainly the United States, is hand-in-glove with the terrorists. They fabricated the whole story in order to have a pretext for the attack."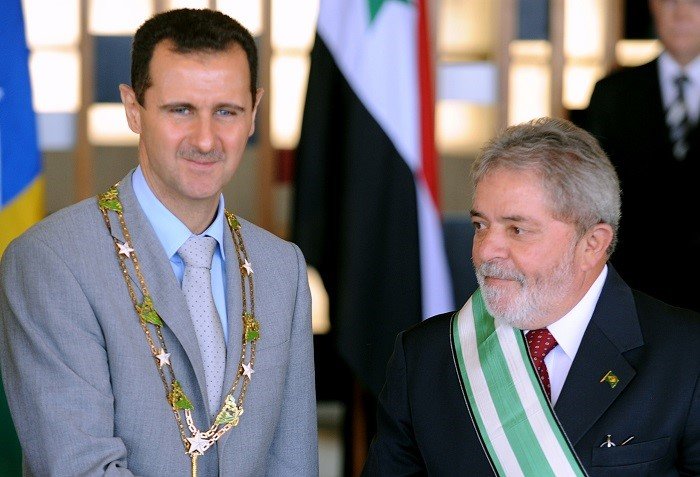 Western leaders including US President Donald Trump have accused Assad of being behind last week's attack in the rebel-held town of Khan Sheikhun, saying his forces unleashed a chemical weapon during an air strike.
The suspected attack killed at least 87 people, including many children, and images of the dead and of suffering victims provoked global outrage.
Syria has denied any use of chemical weapons and Moscow said the deaths were the result of a conventional strike hitting a rebel arms depot containing "toxic substances".
The world's chemical weapons watchdog said Thursday that allegations a chemical attack took place in Khan Sheikhun were "credible".
The Organisation for the Prohibition of Chemical Weapons said experts had analysed available information "and their preliminary assessment (was) that this was a credible allegation".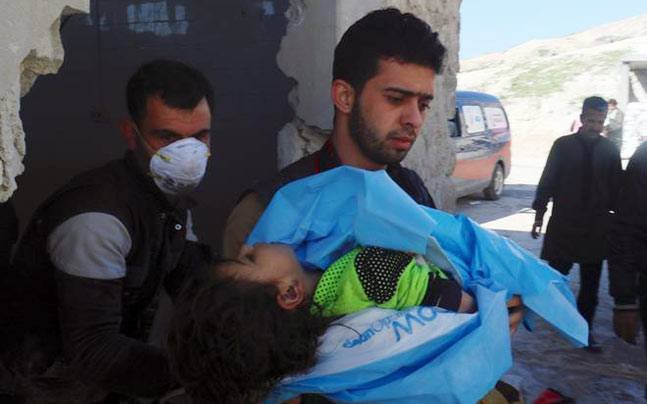 In the interview, Assad insisted it was "not clear" whether an attack on Khan Sheikhun had even happened.
"You have a lot of fake videos now," he said. "We don't know whether those dead children were killed in Khan Sheikhun. Were they dead at all?"
He insisted his forces had turned over all chemical weapons stockpiles in 2013, under a deal brokered by Russia to avoid threatened US military action.
Denouncing a "very barbaric" attack, Trump ordered a strike that saw 59 Tomahawk cruise missiles slam into the airbase in central Syria from where Washington accused Assad's forces of launching the attack.
It was the first direct US military action against Assad's forces since Syria's civil war began six years ago, and led to a quick downward spiral in ties between Washington and Moscow.
Russia accused the US of breaking international law with the attack against the Syrian regime, a key ally that Moscow has supported with air strikes since 2015.
Trump gave such criticism short shrift on Wednesday, saying: "I felt we had to do something about it. I have absolutely no doubt we did the right thing."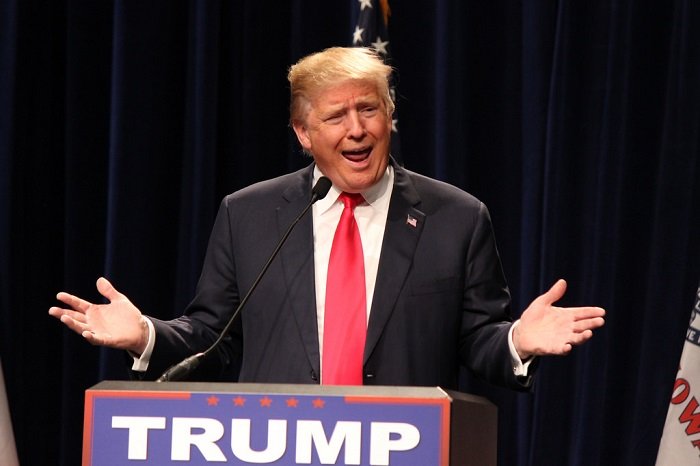 Since starting with mass protests in March 2011, Syria's conflict has spiralled into a devastating civil war that has killed more than 320,000 people and forced millions from their homes.
The war led to the emergence of the Islamic State jihadist group, which seized control of large parts of Syria and Iraq in 2014 but has since lost much of its territory.
IS is facing twin offensives by Iraqi forces on the city of Mosul and by an Arab-Kurdish alliance on its de facto Syrian capital Raqa, backed by a US-led coalition that launched air strikes against the jihadists in 2014.
The coalition said Thursday one its air strikes had accidentally killed 18 members of the Syrian alliance south of Tabqa, a strategically important town on the Euphrates River near Raqa.