Students appearing for board exams this year have been warned of a two-year ban by the Tamil Nadu Government if they strike out all the answers in the sheet.
The Directorate of Government Examinations has issued a notification to this effect following complaints that a section of students aspiring for medicine and engineering were deliberately striking out their answer sheets if a paper was relatively tough.
This was done in order to flunk the test and take up the supplementary examination, held immediately after the main examination, with easy questions, for scoring better marks, education department officials here said.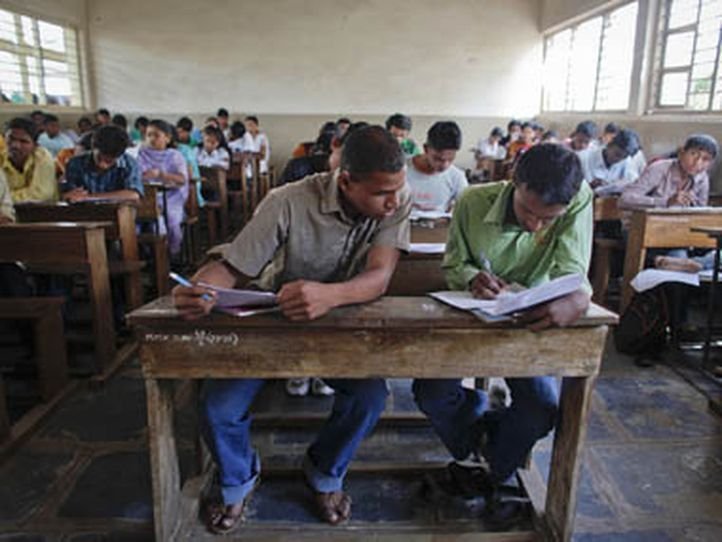 The guidelines issued said students striking down all answers would be barred from taking exams for the next two terms.
Pupils should avoid using symbols on answer sheets, write names using colour pencil or pens, nor leave any mark in their paper for identification purpose including tearing off the edges of the answer sheet, it said.
Meanwhile, plus two state board examinations commenced on Friday with Tamil paper I.
(Feature image source: AFP)