New Delhi: After some nine months of protests and police crackdown on campus following Dalit scholar Rohith Vemula's death, University of Hyderabad held its 18th convocation on Saturday. During the convocation ceremony, a 36-year-old Dalit scholar Sunkanna Velpula refused to take his PhD degree from the Vice-Chancellor Appa Rao Podile. With his hands folded, Velpula stood in front of Podile, refusing to extend his hands to receive the degree.
Saving further embarrassment, VC Podile directed Pro-Vice Chancellor Vipin Srivastava to come forward and award the degree to Velpula. He accepted.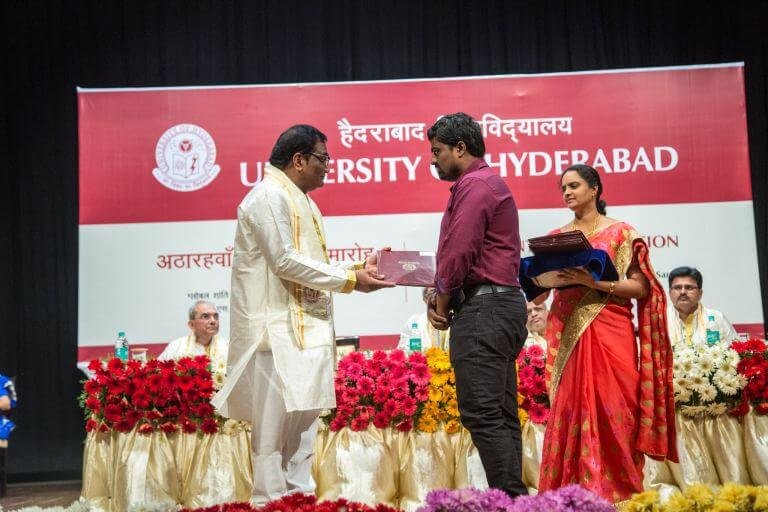 In a telephonic conversation with ScoopWhoop News, Velpula – one of the five Dalit scholars including Rohith Vemula suspended by the university in September 2015 – said his act was to express dissent against VC Podile and discrimination against Dalits.
Excerpts from the interview.
SW: Why didn't you take the degree from Vice-Chancellor Appa Rao Podile?
Velpula: There are several reasons for it. One, he's not eligible to be a Vice-Chancellor. Secondly, he was appointed by the BJP government and it was his gratitude to the government when he expelled five Dalit scholars including Rohith Vemula from Hyderabad Central University. His decision to socially boycott us ultimately led to Rohith's suicide. Thirdly, Appa Rao Podile has a number of criminal charges and cases pending against him. He has a history of anti-Dalit attitude.
More importantly, it was an assertion of Dalit self-respect. He's the suppressor and I am the suppressed. Accepting degree from him would have meant that I accept him as VC. It would have been demoralizing for the Dalit self-respect to give him that privilege.
SW: When did you decide you're not going to accept degree certificate from the VC? Was it pre-planned?
Velpula: It was not pre-planned. The decision to refuse the degree from Appa Rao came just five minutes before my name was announced. My name was third in the list.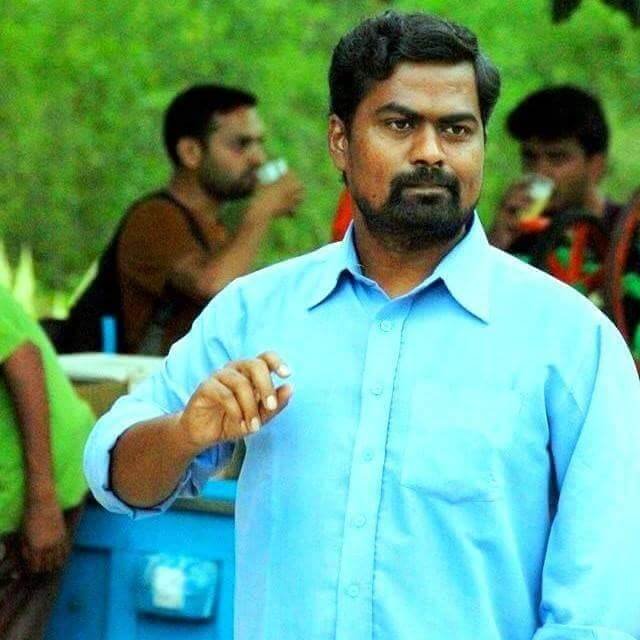 Usually, it's the Chancellor or Governor who awards PhD degrees to the scholars at the convocation. But there was no chief guest at the convocation last week. So, it was Appa Rao who started awarding degree certificates to the scholars and students. When I saw it, I made the decision to refuse the degree from him.
In fact, many of my friends and sympathizers of Dalit movement were unhappy about my protest. They said if I could have informed them in advance, they would've done the same.
SW: The video of the event shows you face-to-face with Appa Rao with your hands folded. Apparently, there was some conversation between you and him. Can you recall what did you tell him exactly and how he responded?
Velpula: I told him I am not ready to accept degree from him. To which, he replied that he knows me very well. He was defensive.
Appa Rao said 'we will discuss it inside the campus. Now, you take the degree.' I didn't agree.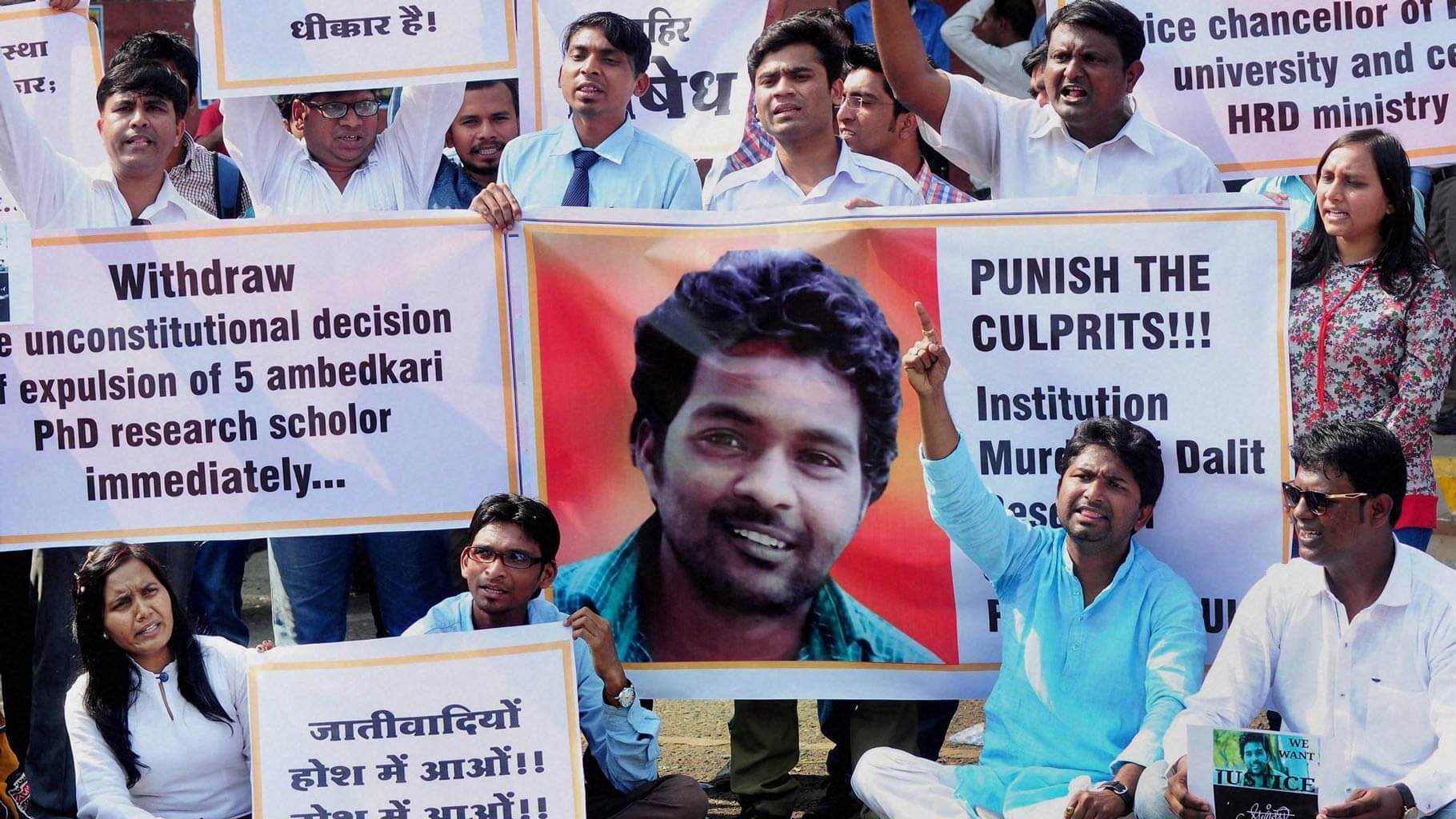 I replied 'what will we discuss after receiving the degree. I would be happy if I receive the degree from a clerk instead of you.' At that time, he called Pro-Vice Chancellor Vipin Srivastava to award the degree to me.
SW: Weren't you afraid of repercussions? Has there been any action against you? 
Velpula: It's a fight. He may be VC for others but not for me. He's our enemy. Why should I be afraid of him?
No one said anything to me after the convocation incident. 
SW: What was the message you were trying to convey through the act?
Velpula: There were three messages in it. First, we Dalits have self-respect. Second, Dalits are not going to bend at any circumstances. Third, the fight for justice to Rohith Vemula and discrimination against Dalits is not over. It'll continue.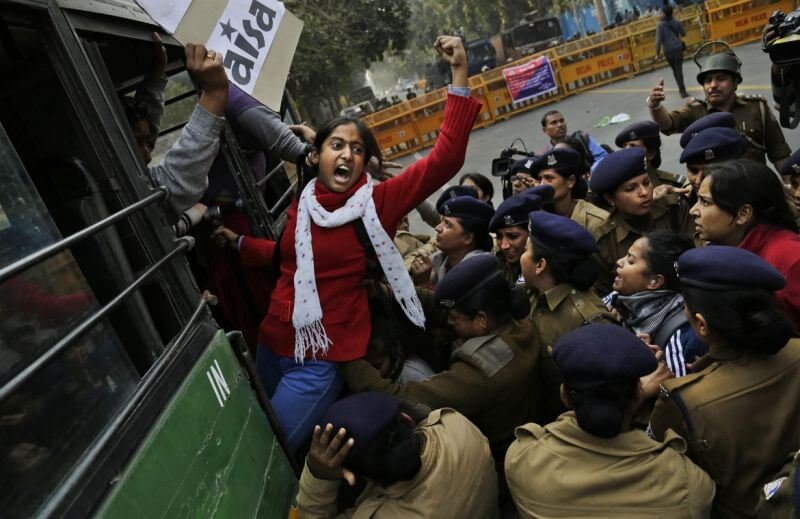 SW: Do you hold VC Appa Rao Podile responsible for Rohith's death?
Velpula: It was the VC's decision that led to Rohith's death. On December 17, 2015, we were suspended by the administration. A day later, Rohith wrote a letter to VC asking him why Dalit students are being harassed? For a month, he didn't receive any reply from the VC. On January 17, 2016, Rohith hanged himself. In legal terminology, it's called 'abetment of suicide'.
SW: Rohith Vemula's suicide triggered a wave of country-wide protests from Dalits and progressive groups demanding end to discrimination against Dalits and punishment to the culprits. Despite such a mass movement, nobody has been punished. Why?
Velpula: We need to understand that the situation that led to the suicide of Rohith was created with the full backing of central government. Former HRD Minister Smriti Irani and Member of Parliament Bandaru Dattatreya wrote letters to the administration to take action against the Dalit students. It reflects the anti-Dalit attitude of this government.
We have received widespread sympathy and support from people and students across the country. Rohith Vemula is the name of a struggle now.
While there has been no actions against the culprits, it doesn't mean the fight is over.
Feature image source: ScoopWhoop/PTI