The brutal crackdown on protesters by Delhi Police on January 31 outside the Rashtriya Swayam Sevak (RSS) headquarters in Delhi has raised questions about just how the police handle protests. The incident invited criticism from all quarters and Delhi Police is facing flak for taking a ruthless stand in the name of maintaining law and order.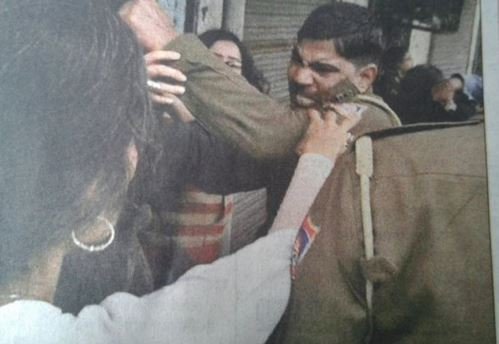 The crackdown triggered the political blame game with parties like Aam Aadmi Party and Congress attacking Delhi Police as well as the central government for unleashing a cruel attack on protesters. The issue also led to Delhi Commission for Women (DCW) issuing summons to the Delhi Police Commissioner, BS Bassi for the police attack on women protesters. 
The Delhi Police, on the other hand justified its action and said that it had to resort to the crackdown as it was left with no other option.
As the blame game continues some questions remain to be answered.
Let us for instance assume the protesters were indeed causing a serious threat to the law and order situation. Let us also accept the fact that they were left with no other option but to 'detain'the trouble making students. And rightly Delhi Police is authorised to use force when such situations arise. 
Have a look at the video once again:
A close look at the video shows two men (in civilian clothes) attacking the protesters.
A look at the pictures taken from the video: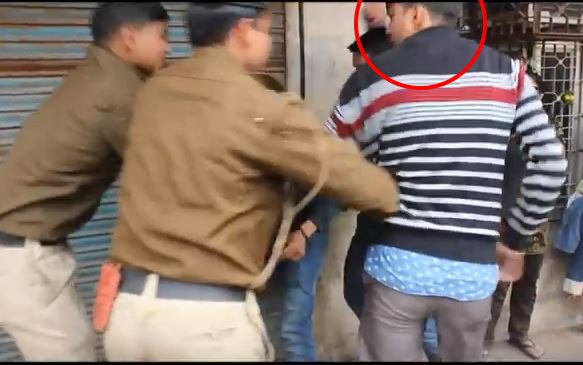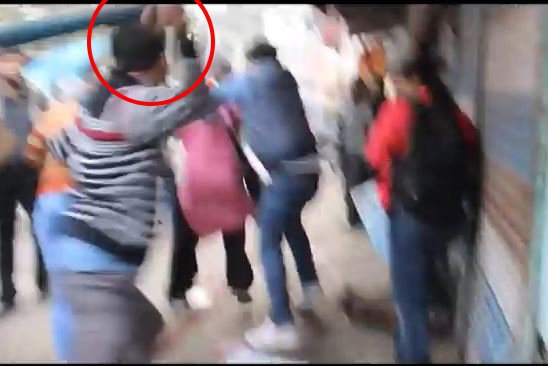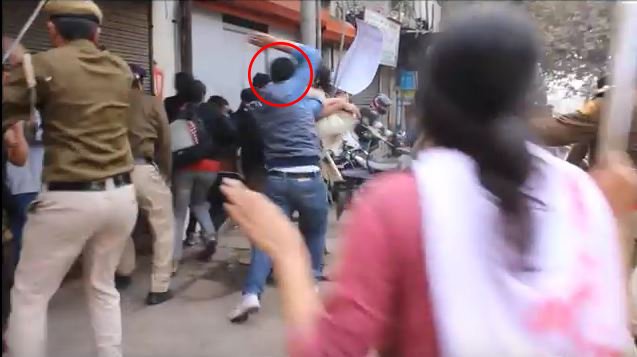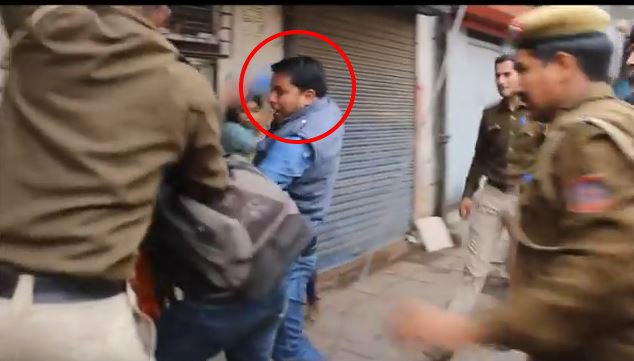 Who are these people? Who authorised them to join police in the attack? What is their concern with the protest? How could the police allow anyone to join them in the attack?
What is highly ironic is the fact that the police officials were themselves clueless about the two men or their whereabouts. 
"We have seen the footage and are trying to source more. The two men in civilian clothes are not part of Delhi Police," said Deputy Commissioner of Police (Central) Parmaditya as per a report by the Indian Express.
The RSS also denied that two men were from their organisation.
"No RSS worker was there. If someone feels that there was some high-handedness, they should ask for an inquiry. The police must have done what they thought was appropriate," said Rajiv Tuli, RSS in-charge of media unit in Delhi told India Today.
There are many that have claimed the protests were 'violent'. Here's video evidence cited as an argument: 
 Unfortunately criticising the Prime Minister doesn't constitute 'violence'. In a free country where freedom of expression is a constitutional right, calling the Prime Minister or the Delhi Police names still doesn't constitute violence or justify the response that was witnessed. 
There is still no video that indicates that the protesters indulged in violence that prompted the police to run amuck. Until then the onus lies on the police to explain who the men who assaulted the protesters were and the disproportionate use of force to end the protest.
(Feature image source: YouTube/Sanghapali Aruna Kornana)