Remember that moment from Shree 420 song Pyaar Hua Ikraar Hua where Raj Kapoor is serenading Nargis in pouring rain under the black umbrella. Wasn't that soothing and romantic? What would your reaction be when the same is replaced with Mr Kapoor protecting Nargis from acid rain walking on a road littered with stinky garbage.
This is what it would look like.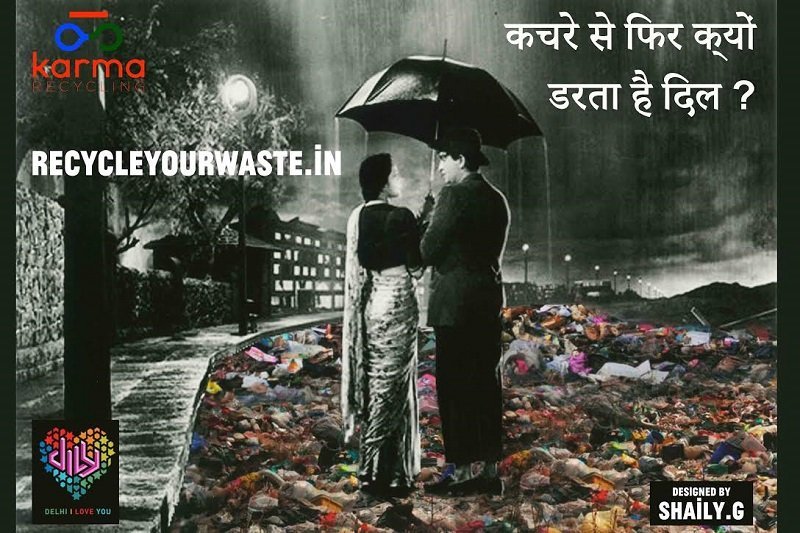 "Kachre se phir kyu darta hai dil?"
Everyday Delhi alone produces 8,500 tonnes of solid waste, 5,000 tonnes of electronic waste, 500-600 million gallon of sewage and 10 metric tonnes of bio-medical waste. Of this gargantuan figure only 5% is recycled. Although as much as 50% of the waste is fit for composting, about 30% of it can be recycled.
In order to bring some attention to the issue of garbage management, Karma Recycling and Delhi, I Love You, in collaboration with artist Shaily Gupta came up with a campaign titled The Dirty Pictures. The posters designed by Gupta, are a chilling reminder of the looming garbage disposal crises. It is also a humorous take on littering the most loved scenes from Bollywood. The idea is to draw attention to the waste management debate by using iconic Bollywood imagery and subtly introducing rotting garbage into the dreamy Bollywood utopia.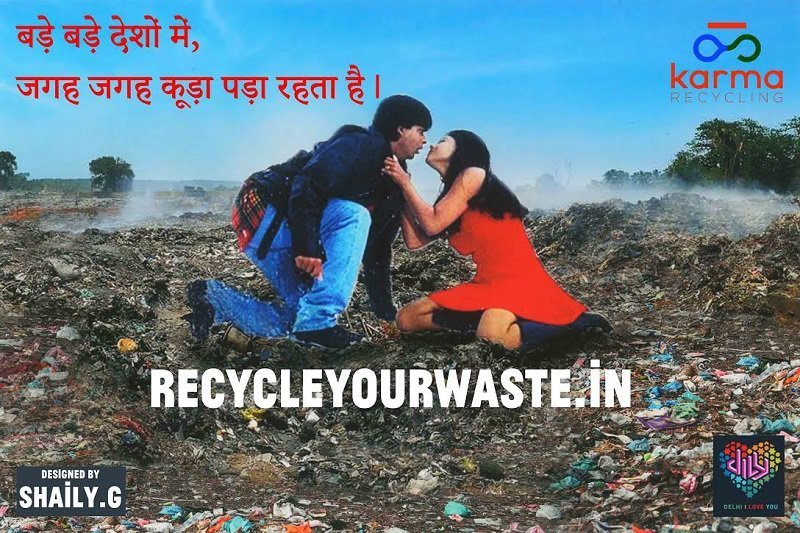 "Bade Bade desh mei jagah jagah kooda padaa rehta hai."
"Garbage is everywhere. We have to STOP before "everywhere becomes garbage". If we don't stop it now, it will swallow our lives, our spaces, our moments and our dreams. I thought what is that one thing which we always want to keep clean, sacred and pristine. The answer was Bollywood, our movies and our stars! So that's when I created these images," says Shaily Gupta, the artist who created these images bring awareness on the practice of Recycle of waste products.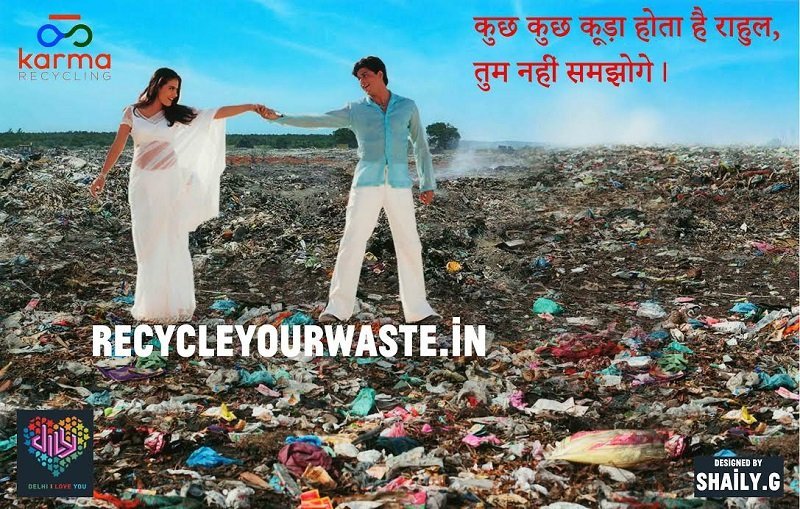 "Kuch kuch kooda hota hai Rahul, tum nahi samjhoge."
"We dispose mountains of solid and electronic waste daily as a nation with little thought of what it's doing to our precious natural resources or to the environment. We wanted people to think about waste, and what our cities may look like if we're not responsible with its collection and treatment. What better way to do it than through art and Bollywood imagery! If people could love their cities as much as they love their movies, choosing to segregate, reuse, and recycle their paper, plastic, and electronic waste etc, we'll leave a cleaner world behind for the next generation, " says Akshat Ghiya, Co-founder & Director, Karma Recycling.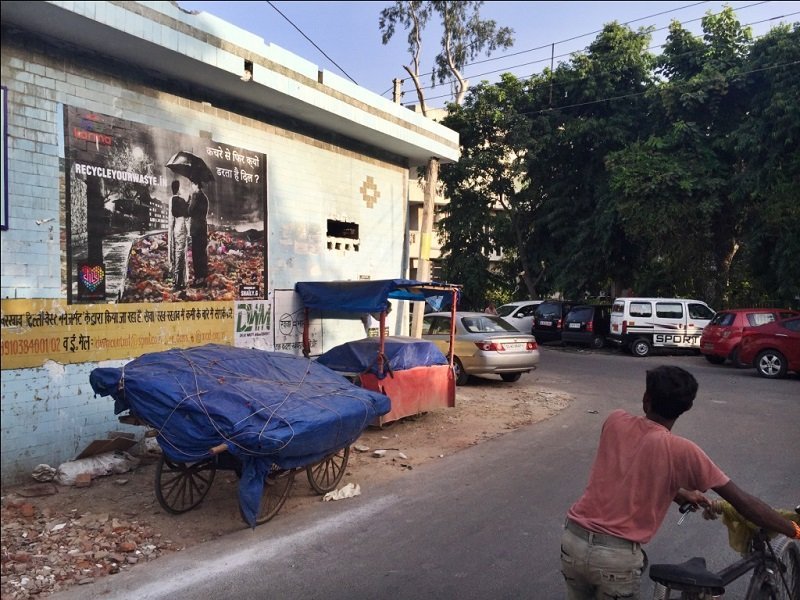 At the garbage disposal site on one of the streets in Lajpat Nagar.
The campaign also launches a unique online platform recycleyourwaste.in , which lists contact details and garbage solutions for all kind of waste. This web portal promises to be the one stop directory for all Delhi based waste management solutions.
Recycling holds key to the urban waste we produce and dispose. So reuse, reduce and recycle for we know a clean Delhi is a green Delhi!