The men's shot put final starts today, on 19 August. In an ideal world, India's Inderjeet Singh would have been participating in it. But he failed a dope test in the run up to the Games, and his appeals have been turned down. This is the interview we did with him with, four months before Rio 2016, hoping to run it as part of our Olympics coverage. We are still publishing it, hoping to give you, and ourselves, an insight into the mind of someone who has been found guilty of doping.
—————-
Inderjeet Singh was lounging in his bed, waiting for an ordered sandwich, when I walked into his hotel room on a hot Delhi afternoon in April. His aide quickly gave me a chair to sit on and Inderjeet himself sat up, a wide genuine smile on his face – before lumbering on to his feet with surprising agility for a man who is six feet four inches tall and weighs 150 kgs. The scabs on his palm are evident as he shakes hands – years of shotput.
This would be a good interview, I told myself – Inderjeet has an exemplary background story, filled with anecdotes of fighting through the struggles of a family deprived of enough money to support two sportsmen in the house (his brother gave up sports so Inderjeet could go on) and a father who once told him that he would sell everything he owned in the quest to make his son an elite athlete. In sporting circles, Inderjeet is known as a man who refused to give up despite the barriers – and made the country proud with a gold at the Asian Games in 2014.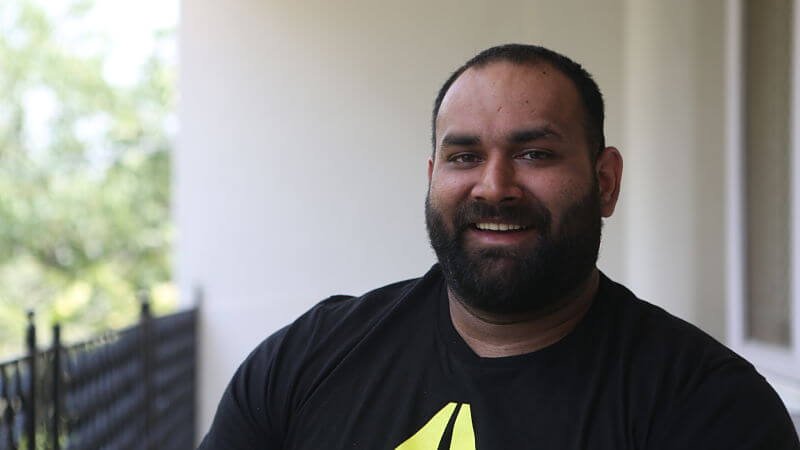 The first thing about Inderjeet that was striking is how down-to-earth he is. He does what we ask him to do – shift to an area with more lighting for a video interview. He moves, from one chair to another, from the balcony railing and back to the chair as we set up. In between, he cracks a few jokes, gives us some advice and asks us to send a few stills from the video – after all, he has a lovely smile, a muscular frame and this was an outdoor shoot.
He gives us a full 30 minutes to setup and a one-on-one which lasted 16 minutes and 57 seconds. 16 minutes and 57 seconds full of words that defined a man who I had grown to respect – here is someone whose only aim seemed to be to bring glory to the nation – at times, he spoke with such deshbhakti that it was hard not to be convinced.
Barely four months after the interview, he failed a dope test.
His A and B samples both came out positive. News filtered out that Inderjeet wouldn't be going to Rio 2016. He is now facing embarrassment and a worldwide ban of up to four years. And today, it is hard to believe he doped on purpose. Why would someone, who had trained using car and bike headlights because there was a lack of support from the government, risk everything by doping?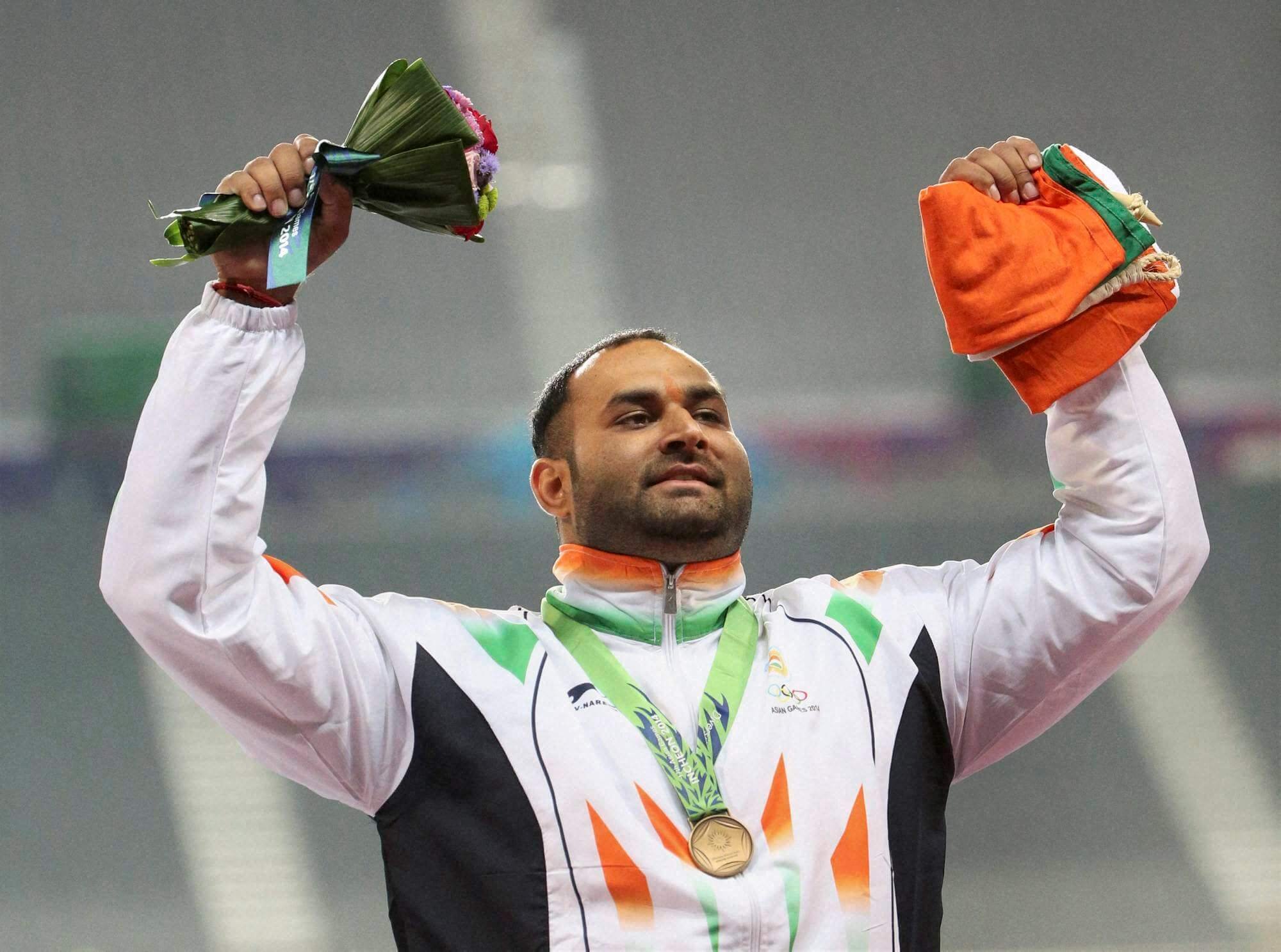 But reports say otherwise, and come to think of it – why would someone want him to fail. There was no competition for his place – he was among the first Indians to seal a berth for Rio 2016; only one of four field athletes the country would send for the Games.
Here's are excerpts from the interview – and while much of his struggles are real, his advice on winning for the country now seems empty. How much of what he said, did he really mean? :
On wanting to win for the country
"Jo karna hai desh ke liye karna hai and jitna ho sakey karenge aur aakhri dum takk karenge (Whatever I'll do, I'll do for the country and I will do as much as possible and till my last breath)."
"I'm not going for Rio, not for a medal, but to make my country proud. Champions toh uppar wala banaata hai (God makes champions), but I will give my best."
"Bhagat Singh Nagar ka hun na – toh keeda rehta hai – keeda hai desh ke liye – toh laddenge, tab takk jab takk ho nai jaata. Shaayad na bhi ho, but apne taraf se 100% denge (I'm from Bhagat Singh Nagar – so there is this itch; to win for the country. So I will fight, till I win. I may not win, but will give 100%)."
On early struggles
"I knew that I had to struggle because I wanted to bring my family up, but my father thought that whatever happens, even if they had to give everything up, they wanted to make me a sportsman. So my brother also left the sport, because the family could afford just one sportsman."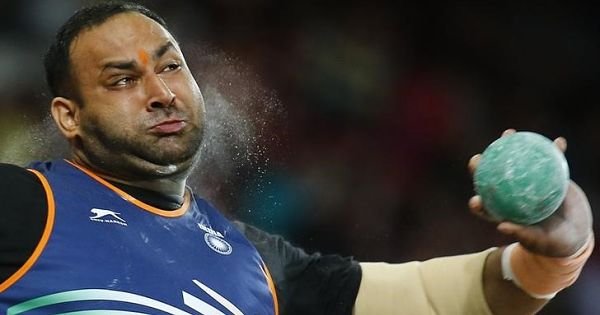 "My father thought that if I left behind any money, then it would be spent. But if we used it to make me a sportsman, then I would at least get a chance to make my country proud. Jitna khila sako utna khilaao taaki yeh kal ko mehnat karke khaa toh sakey (give him as much food as he wants, so that he can work hard and feed himself in the future)."
On helping the country's young athletes
"There needs to be more awareness about sport, among the grassroots. It took me 15 years to get here, it should have been less. If there was an earlier awareness in me as well, then I would have been more refined."
"Whoever can watch us, listen to me, I would like private bodies to also get involved in sport, so that athletes don't take so much time to get to an elite level."
"I will try to help young athletes in India – a right vision, a right way. That whatever I've learnt from the country, I want to give back to the country in the form of my knowledge to youngsters."
Self-made man
"I am good at what I am and nobody can beat me there. I have done a lot myself – used the internet, asked experts, took the initiative to get here. I don't want any child to ask 'What is shotput'? I want to put it on the map of India, along with other athletic events, and at par with other sports."
"I have a career, a mindset that how can I improve my performance. In sport there are always ups and downs — so that will always remain."
"I am a very simple person… I have simple tastes. I hate complications. I don't like people who are not polite – those who ask me to compromise – some people say 'become like this, do this, so that you can also get what they have', and I can't do that."
Feature image source: Reuters