With every day it is becoming clearer that the violence that broke out in West Bengal's Malda district earlier this month may had little to do with religion and much more to do with the thriving poppy cultivation in the area that is allegedly taking place with state authorities turning a blind eye. 
While the violence left dozens of vehicles destroyed and property damaged, the incident was initially reported as a communal flare-up after a protest march by a little known Muslim group. The protest was said to have been organised against an Uttar Pradesh's Akhil Bharat Hindu Mahasabha leader derogatory remark against Prophet Muhammad. 
But reports since then have revealed that the motive for violence and subsequent targeting of police station might actually have been an attempt to send a message to authorities to stay away from from the illegal narcotics trade taking place along the India-Bangladesh border.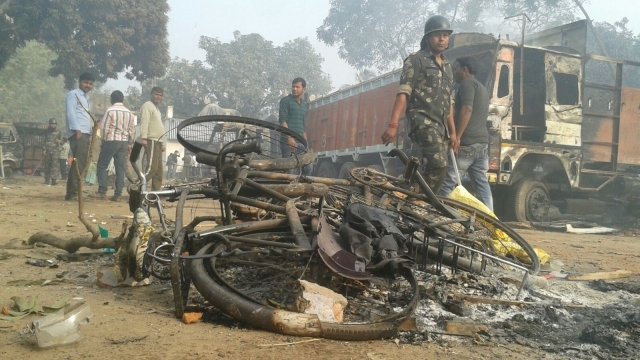 An Indian Express investigation this month revealed that it was not only the Kaliachak police station that the mob targeted but they also looted the 'Maalkhana' which stored records of criminal activity and criminals in the border district. In fact, during the violence, the mob not only set fire to the police station but also looted poppy seeds and various arms that had been seized by police from poppy smugglers. 
The Express report also quoted locals who said Kaliachak was a "criminal den", with a police officer claiming that until recently the BSF had been recovering fake notes worth Rs 3-4 crore a day.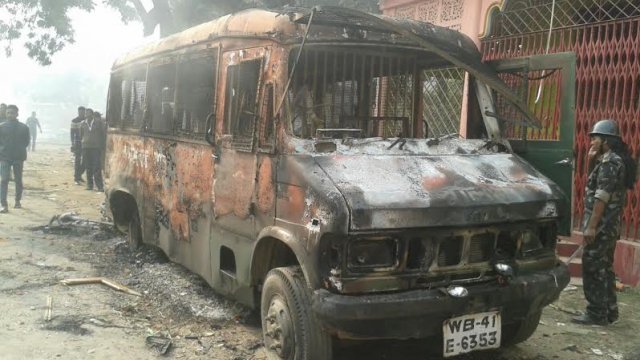 Around two weeks after the outbreak of violence, The Hindu reported on January 17 that security agencies had destroyed poppy crops spread over 700 acres in Malda.
In 2015 alone, officials said, poppy crop was spread across 5,573 bighas (2,230 acres) was destroyed in Kaliachak and adjoining areas.
Firstpost did this video on the growing poppy trade in the region: 
While the BJP unit in the state has alleged that the attack was "aimed at destroying evidence of wrong-doings", the West Bengal government has remained tight-lipped and tried to play down the violence. 
The police has so far arrested 11 persons for the violence on January 3, but it remains uncertain whether the real culprits will be brought to justice any time soon. 
Feature image source: PTI