Did the attack on a Pakistani university today remind you of a similar horrific incident in December 2014? When Talibani militants barged into Peshawar's Army Public school and killed at least 132 students!
Well, shocking as it may sound, but a Pakistan government-owned IT agency actually developed an Android game on it that invited users to act as Pakistani soldiers and knock the terrorists down. Of course, in the process it recreated the horrendous events and the cold-bloodied killings on that dreadful day.
This is what the game looked like, which was launched last month on Google Play:
The first-person shooter game titled 'Pakistan Army Retribution', began with the Pakistani national anthem and depicted events that took place on the dreadful day. The player's task was to lead soldiers into the main building and eliminate the heavily armed terrorists scattered throughout the premises, PTI reported.
Not surprisingly, a lot of people – including the victims' families – took to the social media to complain that the game was in poor taste. The outrage was enough to force the Punjab Information Technology Board – the game's developer – to remove it.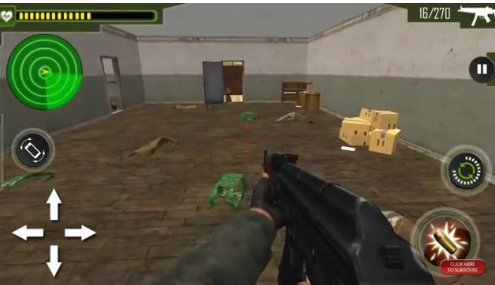 The game first came to public notice when Pakistan's leading newspaper Dawn reviewed it. In the review titled 'This Army Public School attack game fails on every front', it wrote:
"No one, especially families of the victims, would ever want to re-live that dark day. But oddly enough, the developers decided to recreate those moments for a gaming experience," the paper said. "From visuals to controls, the game just doesn't deliver.
This is what Umar Saif, Punjab IT board's chief, tweeted as a response to the barrage of criticism.
The APS game has been removed. It was in poor taste. Thank you for highlighting this mistake. We have made the amends.

— Umar Saif (@umarsaif) January 18, 2016
Feature image: Twitter