The doubts over Prime Minister Narendra Modi's educational qualifications have been seemingly put to rest, after it has emerged that he scored 62.3% in M.A. Political Science, reports Ahmedabad Mirror. 
Modi was an external student and his subjects in the two-year course included European Politics, Indian Political Analysis and Psychology of Politics, the report says.
Gujarat University's Vice Chancellor M N Patel however told NDTV that he hasn't been approached by anyone who wants this information disclosed, but ensured that the records will be shared if ordered to.
This is how the row over Modi's degree started
During the 2014 Lok Sabha election, Modi had declared that he earned a BA degree from the Delhi University in 1978 and a Master in Political Science from Gujarat University in 1983.
There was widespread speculation over how Modi fared in college, after Delhi University turned down an RTI plea which sought details about the Prime Minister's bachelors degree. The university expressed its refusal as it was unable to find information without a roll number.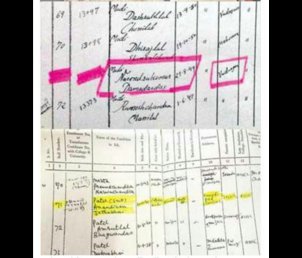 This speculation was fueled by Delhi Chief Minister Arvind Kejriwal, after he accused the Central Information Commission (CIC) of "hiding" information.
On Thursday, in a letter to Information Commissioner M Sridhar Acharyulu, Kejriwal said, "There are allegations that Narendra Modi does not have any degree. The people of the country want to know the truth. Despite that you have refused to make records regarding his degree public. Why did you do this? This is wrong."
The NDTV report says that the Prime Minister's Office has consistently refused to disclose details of PM's educational qualifications demanded under RTIs, but after Kejriwal's letter, it was asked by the Information Commission to reveal details like Modi's roll number.

(With inputs from PTI)
(Feature image source: PIB)