The war in Syria has left 11.5 percent of the country's population dead or injured leaving the country's national wealth, infrastructure and institutions "almost obliterated" by its "catastrophic impact", a report in The Guardian says. 
The startling facts have been revealed by Syrian Centre for Policy Research (SCPR), an independent think-tank in its latest report on the Syrian crisis. 
The report has also put the number of fatalities caused by war, either directly or indirectly, at 4,70,000 souls.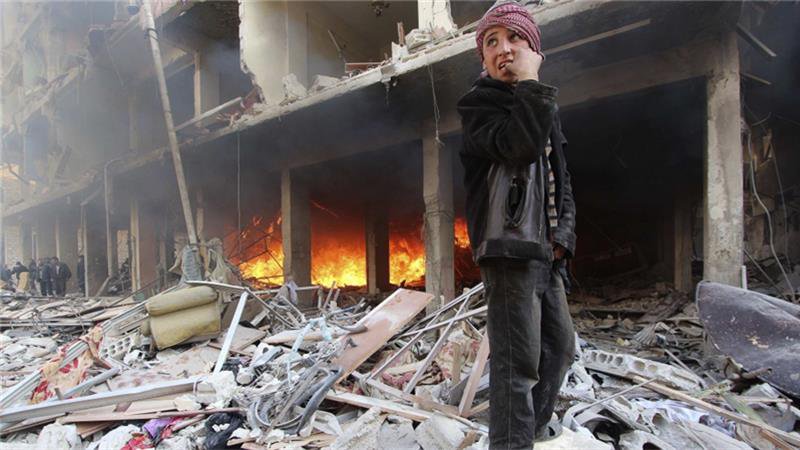 The number of fatalities is nearly double than those estimated by United Nations which stopped collecting statistics in the war-ravaged region 18 months ago after citing lack of access and diminishing confidence in data sources.
According to the report, the number of wounded is put at 1.9 million. 
Rabie Nasser, the author of report, told The Guardian
"We use very rigorous research methods and we are sure of this figure. Indirect deaths will be greater in the future, though most NGOs [non-governmental organisations] and the UN ignore them. We think that the UN documentation and informal estimation underestimated the casualties due to lack of access to information during the crisis." 
The report also states that life expectancy has dropped from 70 in 2010 to 55.4 in 2015. The economic losses are estimated at $255 billion.
It also mentions that Syria's mortality rate has increase from 4.4 per thousand in 2010 to 10.9 per thousand in 2015.
Feature image source: Reuters