In a country where 35.5 per cent of the population still lives without electricity, it would be surprising to know the country has surplus power and not enough buyers.
On April 30, Power Minister, Piyush Goyal told the Parliament that most parts of the country have surplus power. "The sad part is that states are not acquiring or buying power to be able to give their residents uninterrupted power supply," he told the Lok Sabha.
He also found that on April 29, at 3:30 pm there was so much surplus power that the national grid monitoring station indicated power was available at "zero rupees per unit". On that day there were absolutely no takers for 100 million units of electricity, from state-run generation utility NTPC that accounts for nearly a fifth of the installed capacity in the country.
The Times of India reported that in April according to the data from Indian Energy Exchange it became clear that there were more bids for selling power than buying.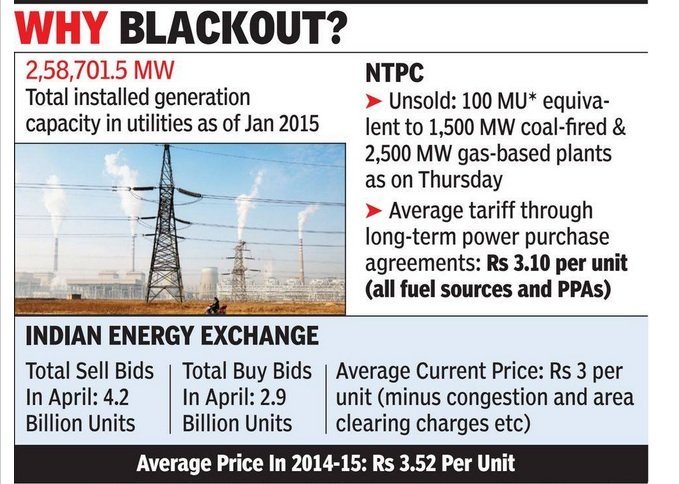 Why is no one buying power?
While the demand for power may be high – the government has made a big push to electrify rural areas – it is more likely that state discoms are in financial turmoil. There are also the added factors of rising fuel prices and difficulties in bill collection that prevent utilities from procuring power.
"Usually, it is costly power that goes abegging. Usually utilities with weak bill collection system prefer to shed load than buy. They find it more viable to pay the 'fixed charge' in the tariff than to suffer loss due to inability to recover the cost of additional power", one NTPC official said.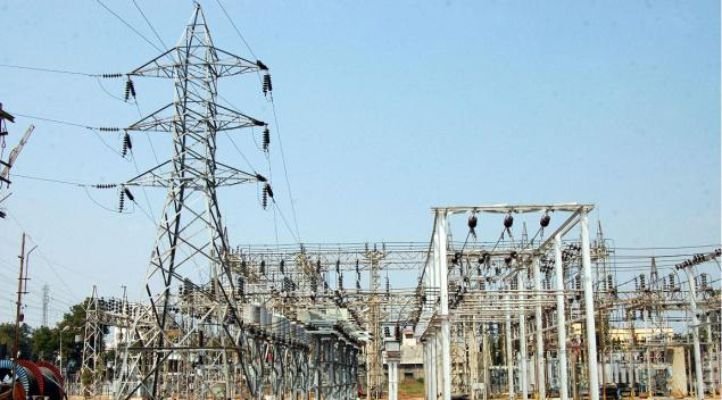 At the same time the generation capacity is growing steadily and power generation topped the trillion unit mark in 2014-15 at 1084.4 billion. This is a growth jump of 8.4 per cent. The fall in purchasing is connected with the gas-fired power plants. Most states buy power from these plants, however, many of them have reduced productivity because supply of cheap domestic gas has been snapped due to shortage.
State utilities are now unwilling to run these plants with imported fuel as the cost would be double. Coal-fired plants too face somewhat similar situation. Many of them have to import to make up for shortfall in domestic supplies. This raises fuel and transport costs.
Many utilities are also turning to power exchange to take advantage of falling rates as inter-region connectivity and transmission network's carrying capacity improves. There are states like Tamil Nadu and Kerala that pay Rs 8.5 per unit to buy power from the exchange. " If there was better connectivity with the south, our unbought 100 million units would have been lapped up by these states," the NTPC executive said.
However, there are others who have a different take on this. " Actually, losses of the discoms are rising at a slower pace after the restructuring that took place a few years ago. The slowdown in the economy has to do with a bit of the fall in demand," said Sudip Sural, senior director at ratings and research firm Crisil.