Two Delhi police women constables saved the life of a college student who was being held at gunpoint in northwest Delhi on Thursday in a remarkable display of quick action and bravery. 
Head constable Jaswini and constable Pooja were interacting with women in Lal Bagh area of northwest Delhi when they were informed about a woman being held at gunpoint by a man, reports the Hindustan Times.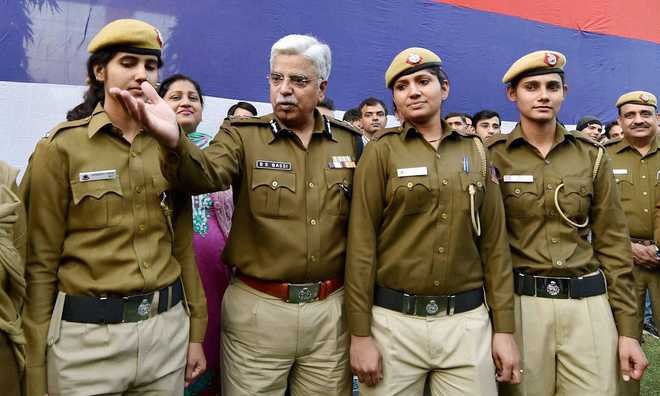 They quickly went to the site to find a man with a loaded gun was threatening to kill a student. The duo managed to grab the man and take the pistol away from him, reports The Indian Express. 
The man then tried to commit suicide by consuming some pills but head constable Jaswini managed to get some of them out of his mouth. They also managed to get him to a nearby hospital in time. 
It was later revealed that the 34-year-old man, Sunil, was a resident of Azadpur village and had been working as a driver with a businessman earlier. He had reportedly been stalking the girl for years after divorcing his wife. 
She had complained against him earlier as well after he threatened to stab her and he had been jailed briefly in 2015, reports the Times of India. On Thursday he had gone to a coaching class that he knew she attended and threatened her with a gun, claiming that he was taking her away. 
The police also recovered a note from the man in which he said that he wanted to commit suicide after killing the woman. However, thanks to some quick thinking by the two brave Delhi constables, his plan was thwarted.