We all know that talking about sex is taboo in India. But it kind of got really ridiculous at Allahabad's Motilal Nehru Institute of Technology when those speaking about it at a show were publicly shut up.
Aisi Taisi Democracy (ADT), a social commentary group, was performing at the institute late Wednesday evening. Members included Indian Ocean band's lead singer Rahul Ram, writer and lyricist Varun Grover and satirist Sanjay Rajoura.
They were performing in front of around 1,800 students and were having a good time when Grover switched the subject to lack of sex education in schools. A professor apparently felt uncomfortable and, within minutes, Grover's mic was cut off.
The group soon ended the performance, thanked the crowd and left.
But they took to Twitter to express how they felt – "shocked and disoriented".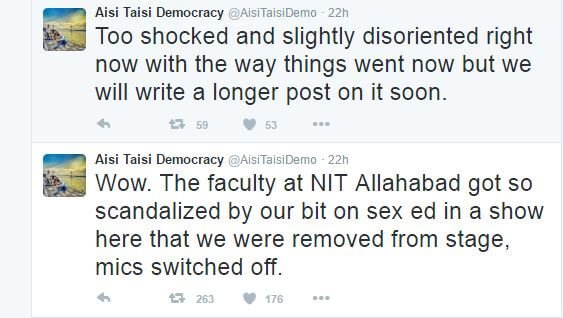 They later explained everything in a Facebook post:
As they narrated the incident on the social media, support from fellow comic artists poured in: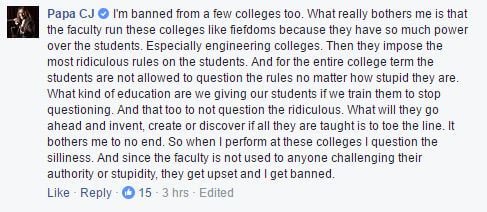 They also got support from the public: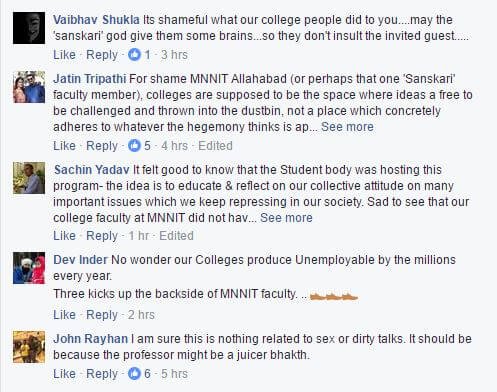 ATD says it is shocked at what happened but it this moral policing that they are trying to highlight and fight. 
"Our shows talk about everything in the world ranging from politics, cinema, education to society and sex. Though we are often asked by people to stop when we take a dig at political leaders, this is the first instance where we faced moral policing of this kind," Grover told ScoopWhoop News.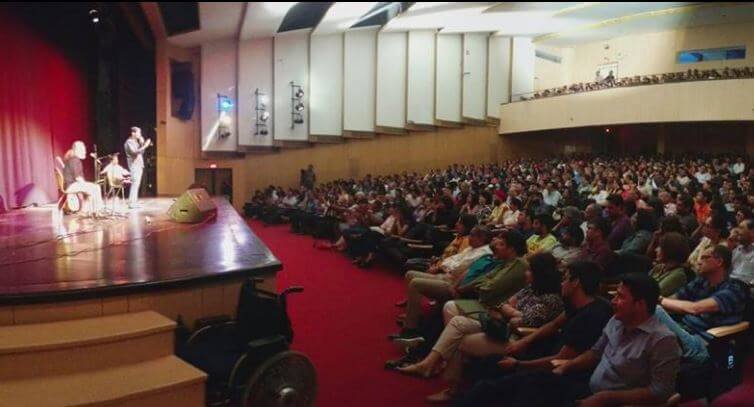 He said the professor's move was misogynistic and sexist.
"What is highly appalling is the fact that the professor had problems with us talking about sex in front of girls! Why a distinction between girls and boys? Doesn't it suggest that women are the weaker sex? Isn't it clearly misogynistic and sexist?" he added.
Rahul Ram said that the sad but true incident was a unique experience for them too, but added that it doesn't bother him. 
"We will continue with what we have always been doing. We are extremely happy that we got a standing ovation from the students after the performance," he told ScoopWhoop News.