In an astonishing turn of events at the Green Vault Museum in Dresden, Germany thieves broke into a vault to steal jewellery worth billions on Monday, November 25.  
Claiming that a lot of artefacts stolen were indeed priceless, a caretaker speaking to The Guardian, said:  
The Grüne Gewölbe (or Green Vault) has been stripped of hundreds of artefacts, after the thieves reportedly started a fire in the early hours of Monday that led to a breakdown in the power supply and the failure of security alarms. 
The thieves, who entered the museum by removing an iron grill, smashed a glass window on the ground floor to sneak into the vault.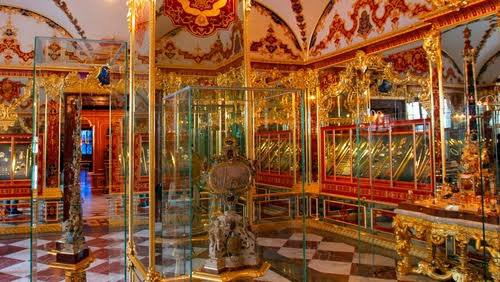 The director of Dresden's State Art Collections, Marion Ackermann said it was impossible to estimate the exact value of the stolen items. 
Confirming the theft, the German police issued a statement saying: 
We can confirm that there has been a break-in in the Grüne Gewölbe… the perpetrators are on the run.
Speaking about the possible conversion of the stolen items Bernhard Pacher, manager of the art auction house Hermann Historica, told reporters: 
Even when they are broken down and melted they can still deliver a 100-200 million euro return, which still makes it worth stealing them.
As the news became viral, netizens posted took to Twitter to express their feelings around the whole incident.