Jim Laker and Anil Kumble — two names no cricket nerd will ever forget. Two names etched in the history books of Test cricket for taking all 10 wickets in an innings.
Well, an 18-year-old in Kerala did exactly that in an inter-district cricket match for his home-town side Kannur. On the opening day of a two-day match at the KCA stadium in Perinthalmanna, youngster Nazil CT put himself in some elite company with figures of 9.4-4-12-10, according to a report in the Times of India.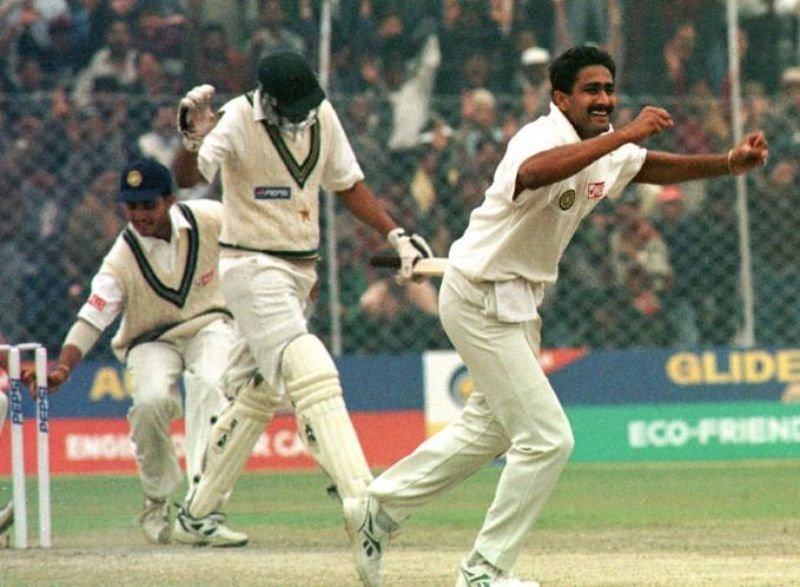 That's ten wickets for just 12 runs! Insane.
Kannur bundled out Malappuram for just 26 in their first innings. Nazil told ToI that he is predominantly an inswing bowler and it helped that the ball moved around in the morning, as he scalped four batsmen LBW and bowled another. He aspires to play for Kerala in the near future and who knows, might make his way to the Indian team too, given the paucity of swing bowling resources in the side.
Trivia: While there have been only two bowlers to have achieved this in international cricket, this has occurred 80 times in First Class cricket, with H Verity's 10-10 for Yorkshire versus Nottinghamshire, in Leeds in 1932 the best-ever figures at that level. Even Debasis Mohanty, former Indian pacer, did that in 2001 for East Zone against South Zone. (File that under 'Interesting Things We Learned Today')
All that should take nothing away from what is an incredible achievement at any level of cricket. 
Well done, young Nazil!
Bonus viewing, since Nazil has reminded us of that famous day at the Feroz Shah Kotla.