What better a day than today to honour those who cushion our freedom and what better way to document their stories than pictures!
Through a series of evocative photographs, ace photographer Pravin Talan pays tribute to these men and women who rise above and beyond normal human limits to preserve our rights. He has named this photo series 'The Guardians of Freedom' that captures the glory of men & women in uniform across all security forces, whether it's the police, para military forces or the defense services.
Calling the uniform 'the most glamorous', he believes that it is not merely a piece of clothing but a code of conduct and the respect, responsibility and courage it commands is unparalleled. 
Check out some awesome pictures from the series – which will soon be published as a book – that will make your heart swell with pride:
BSF Jawans patrolling at Attari-wagah border. The barbed wires have been a telling story ever since the Independence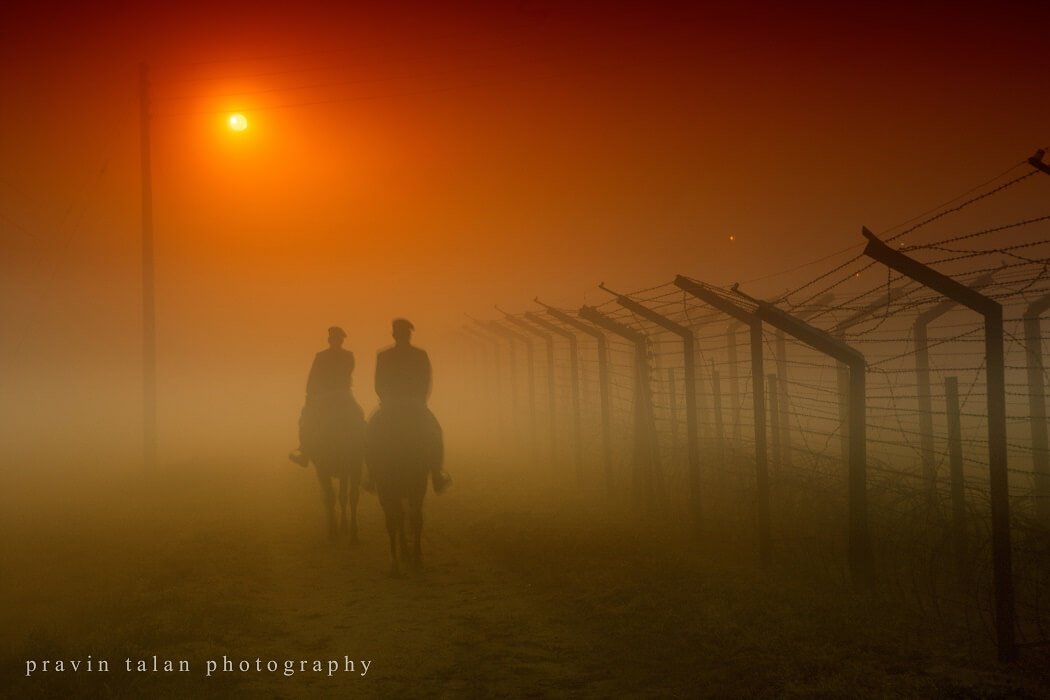 In silent nights, dangers abundant, specially in the dreaded Sundarbans delta. The jawans have to protect themselves not only from the enemy but also little carriers of death – poisonous insects and mosquitoes that cause dangerous diseases like PF Malaria that straight away hits the brain.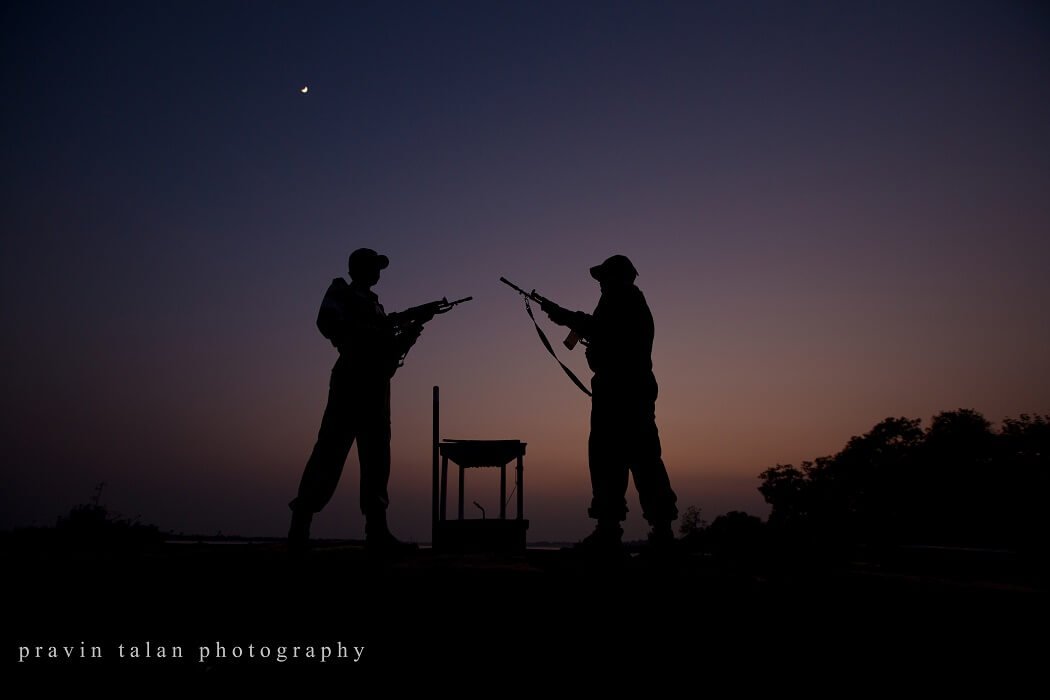 A jawan and the flag can't be separated. He lives and dies for the honor of the flag. Here, as a Jawan folds the flag at Akhohora checkpost in Agartala, his eyes speak respect, determination and passion abundant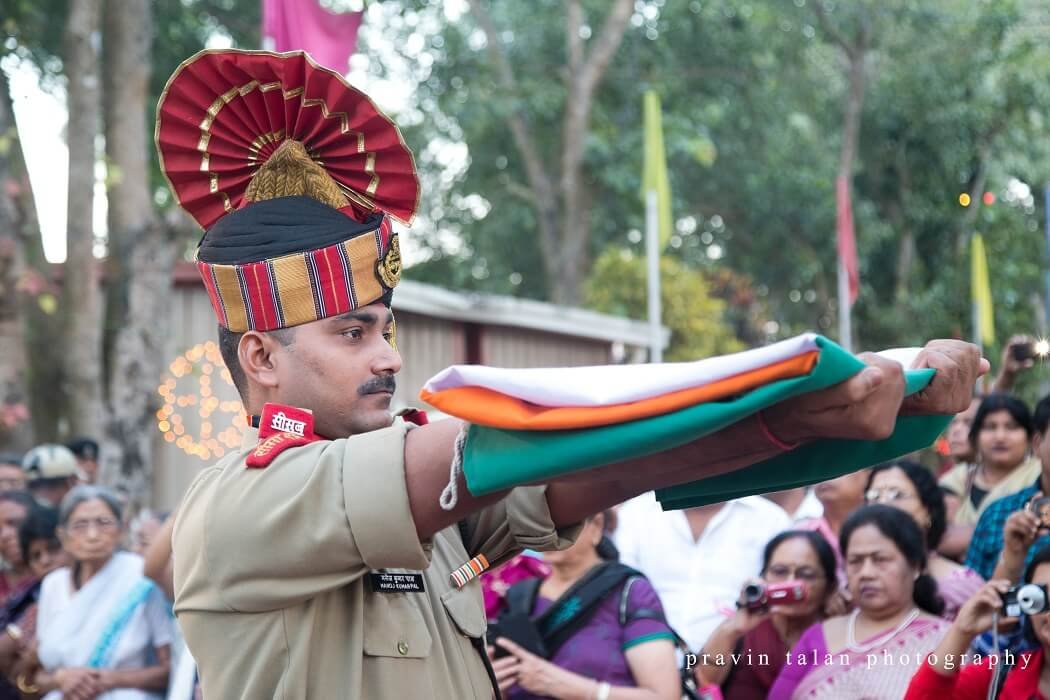 Securing Mumbai's coastal line, here is an alert Mumbai Police commando.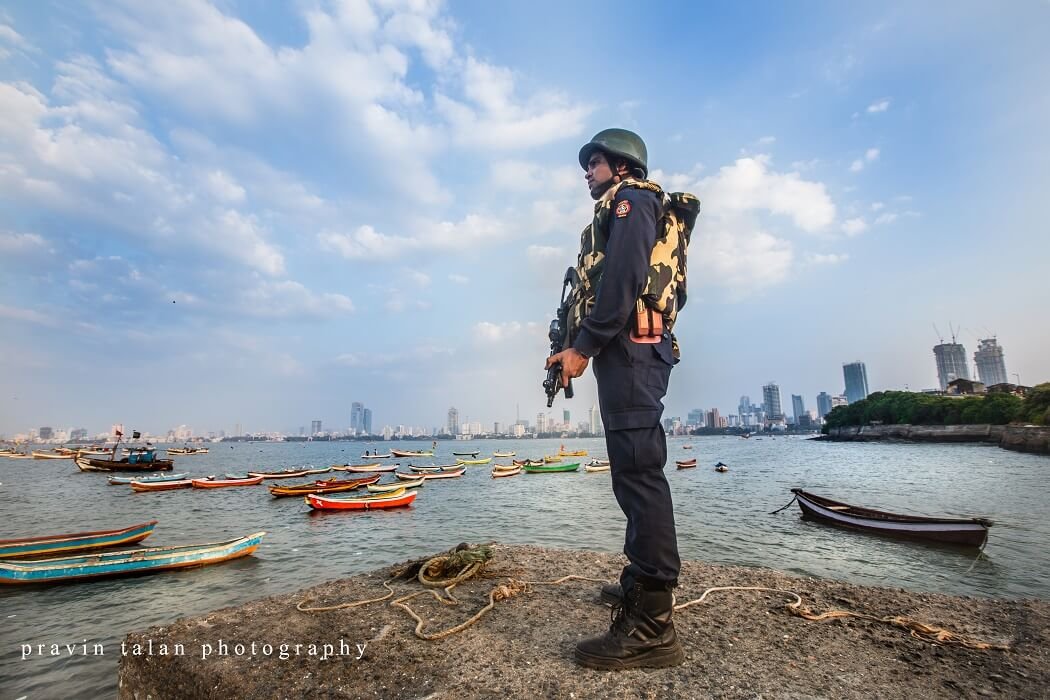 Even in knee-deep muddy waters, the Jawans must patrol without fail the designated area everyday. Combing operations across the fields are a routine.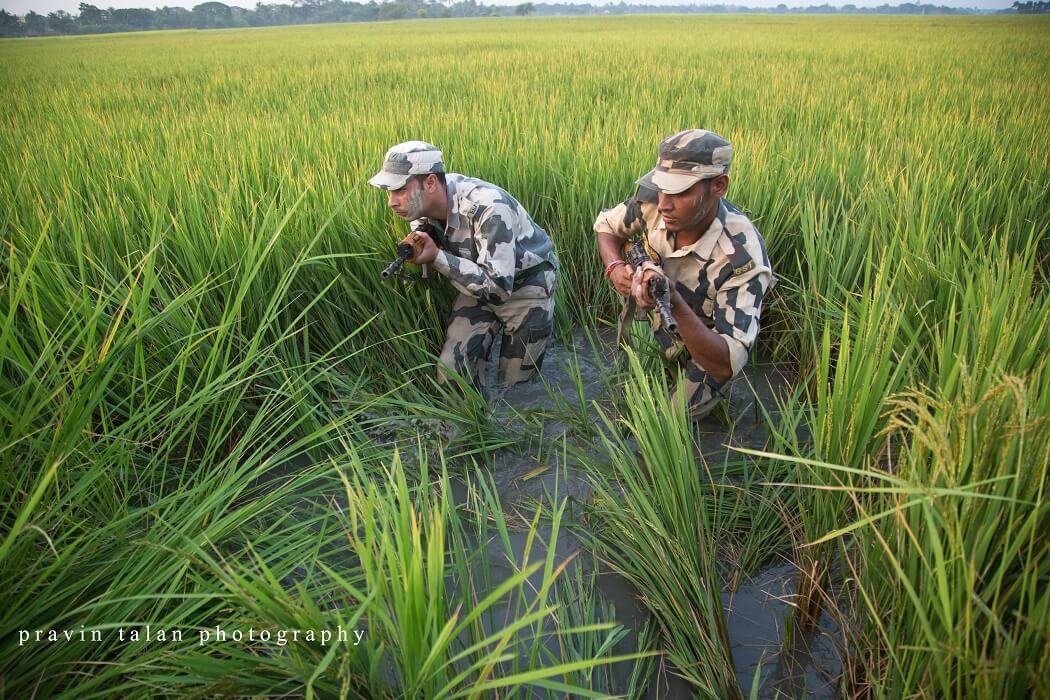 Speedboats are the lifelines at the Esturine Delta of Sundarbans. A number of outposts are totally cut off from the mainland and rely heavily on these boats for various needs.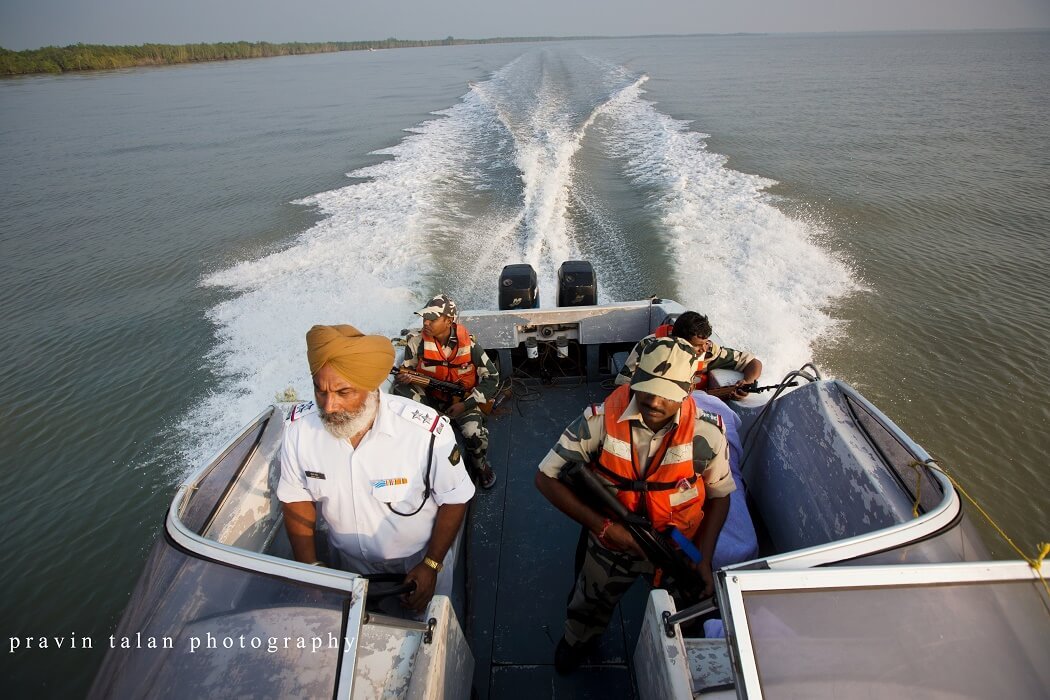 Thousands of kilometers of border areas are manned day and night which actually is an almost impossible task. What's noticed is not what's prevented, but that one slip that becomes a nightmare.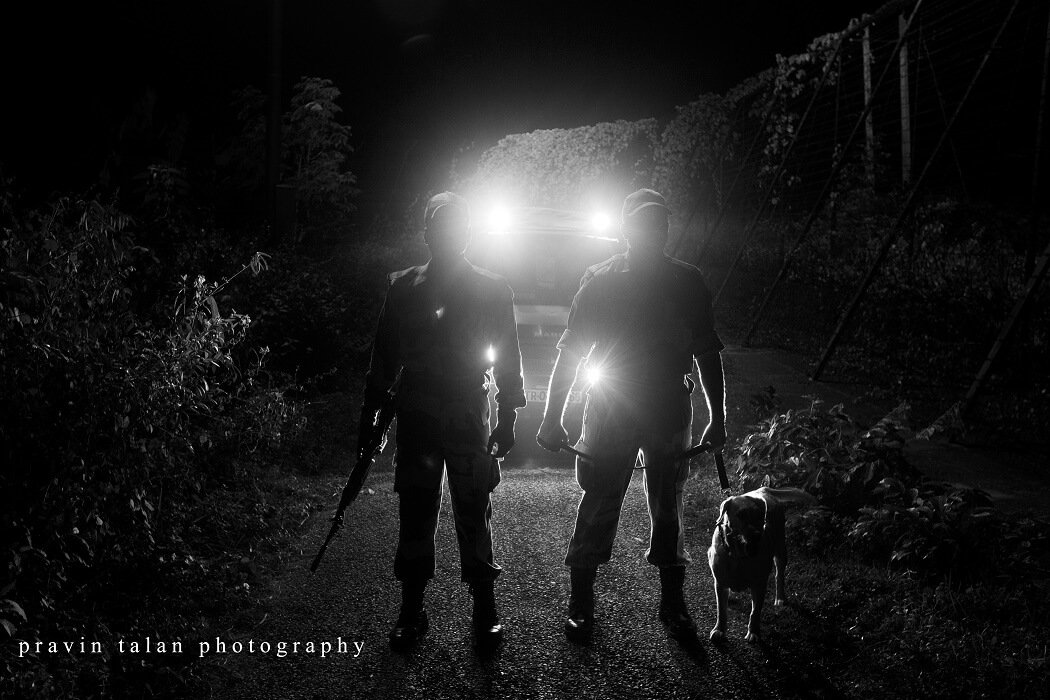 The action never lasts forever, but then for a commando, it's the fraction of a second that makes all the difference between life and death, not just for his own but for the many he is protecting.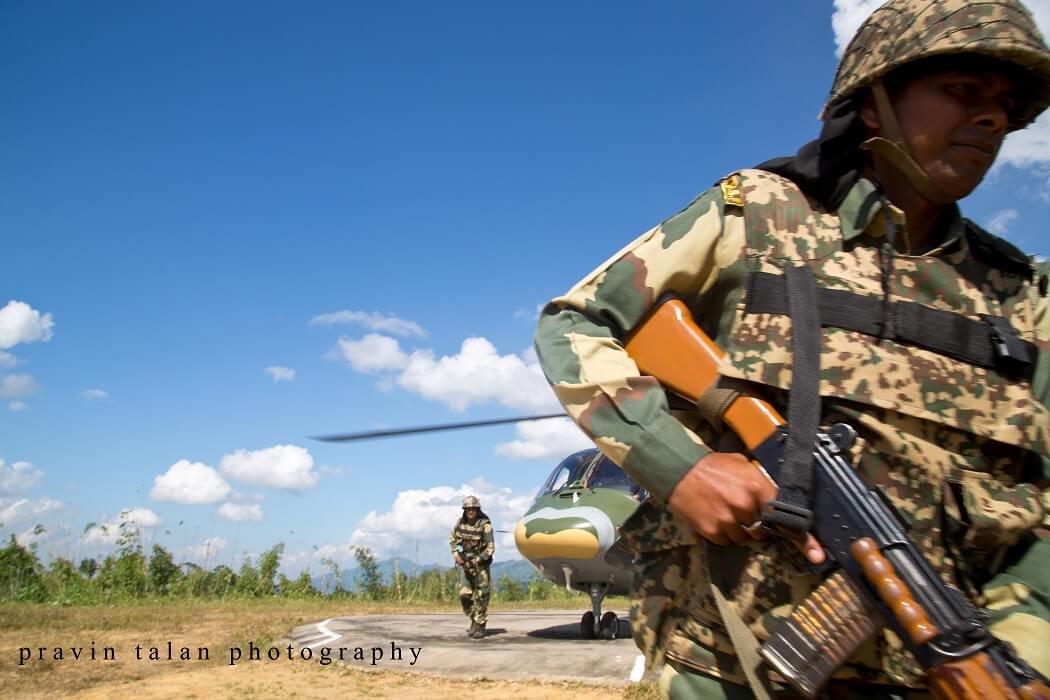 A Jawan takes a walk at a remote border village near Bangladesh. The children have learned to love and respect them and not fear.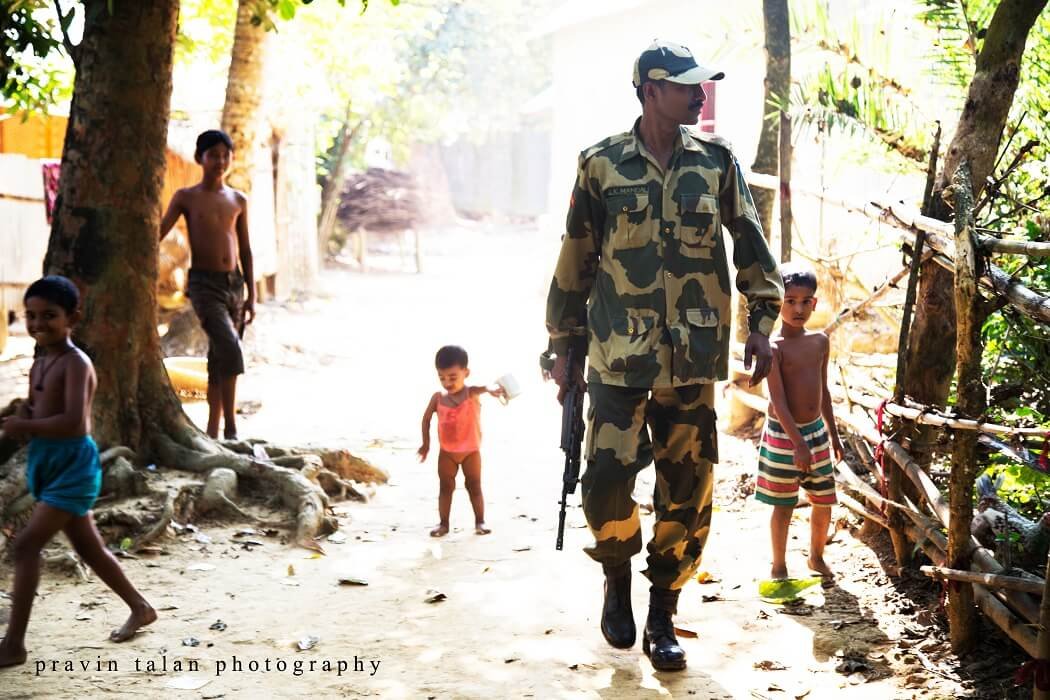 Women have now become an integral part of our armed forces. They can as easily roast the enemy as cook in the kitchen.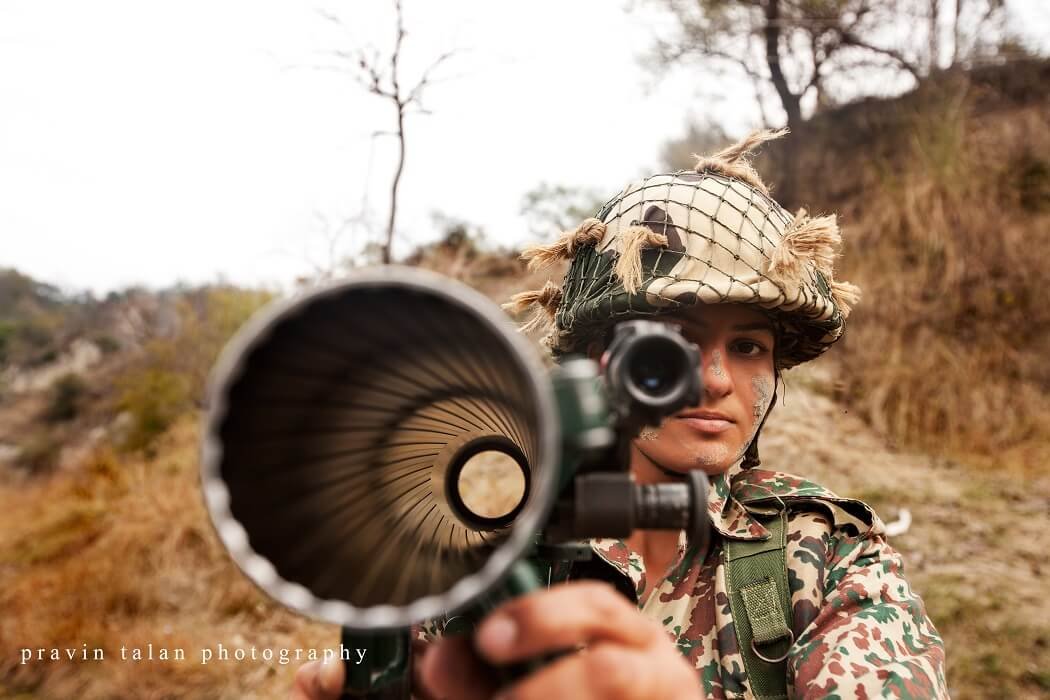 Young recruits training to fight through the smoke screens at a training facility in Punjab.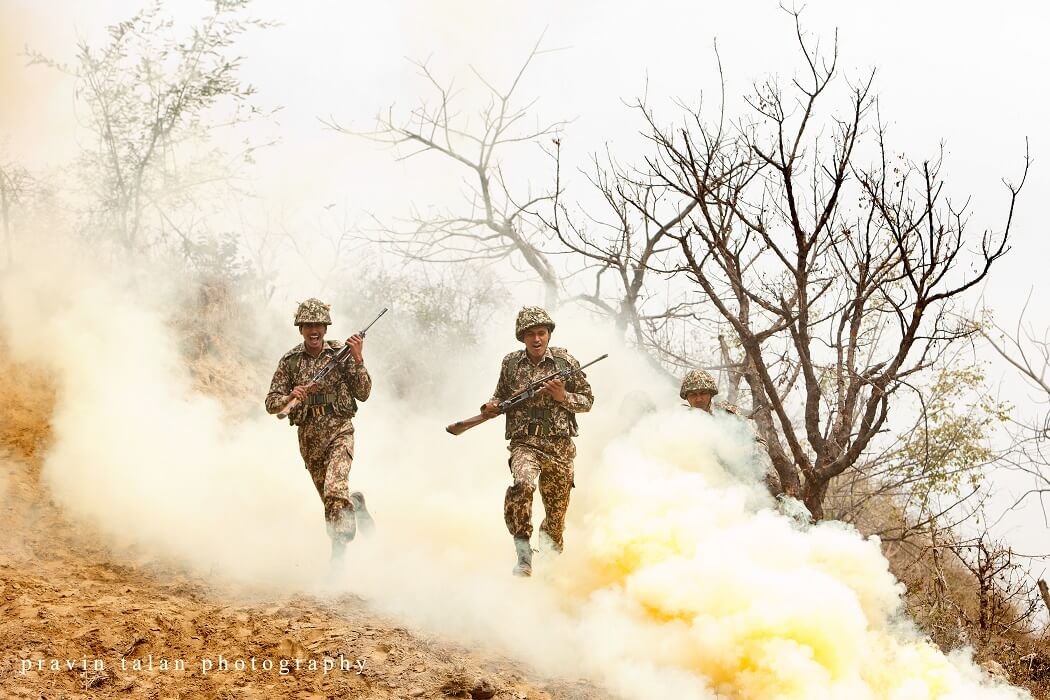 Mumbai Police commandos during an exercise session. In a situation, there is little room for thought, it's the training that becomes muscle response and reflexes.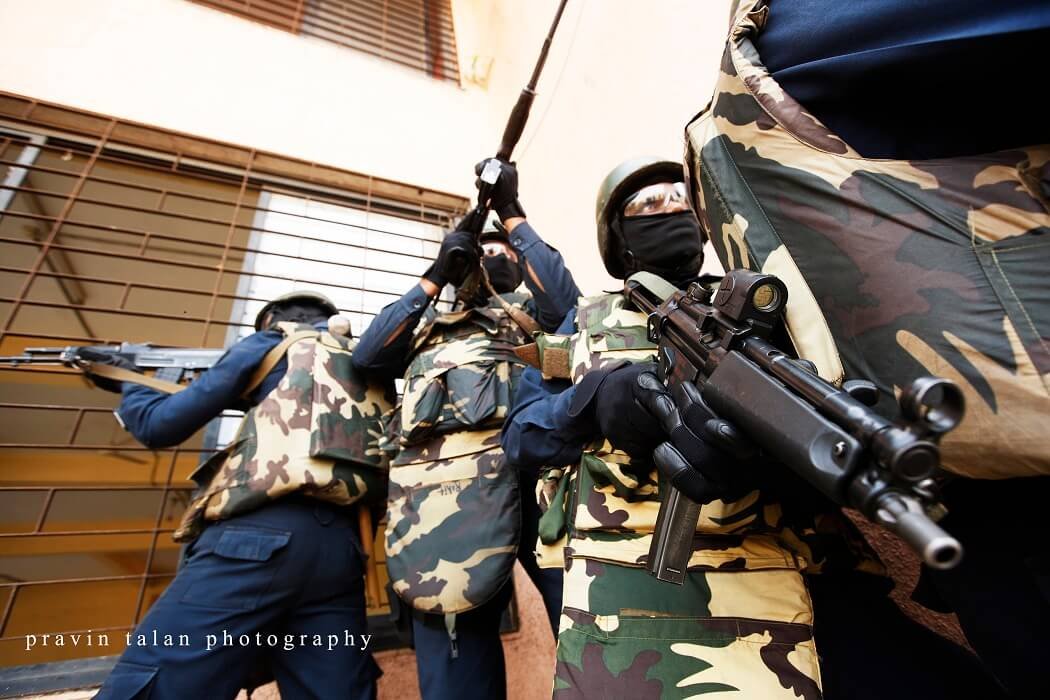 You need something sharp as a thorn to take out a thorn. And the Mumbai ATS commandos are just that – razor sharp and as lethal as one can be!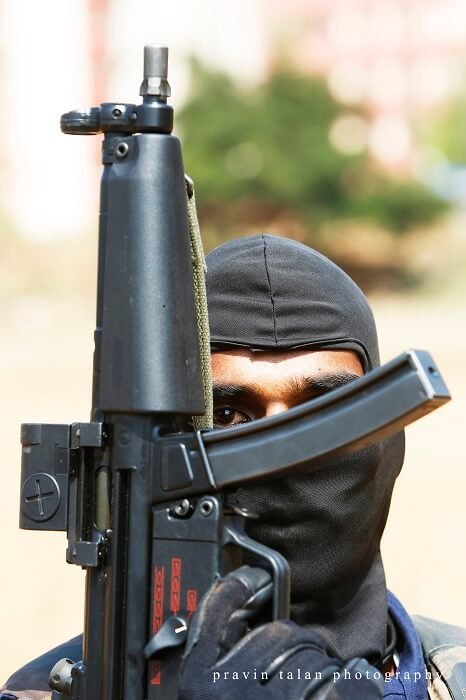 Protecting God's world. An Army Jawan at Zakhama (Nagaland) soaks in the beauty of the land, yet fully alert, knowing well, the dangers that lie in its beauty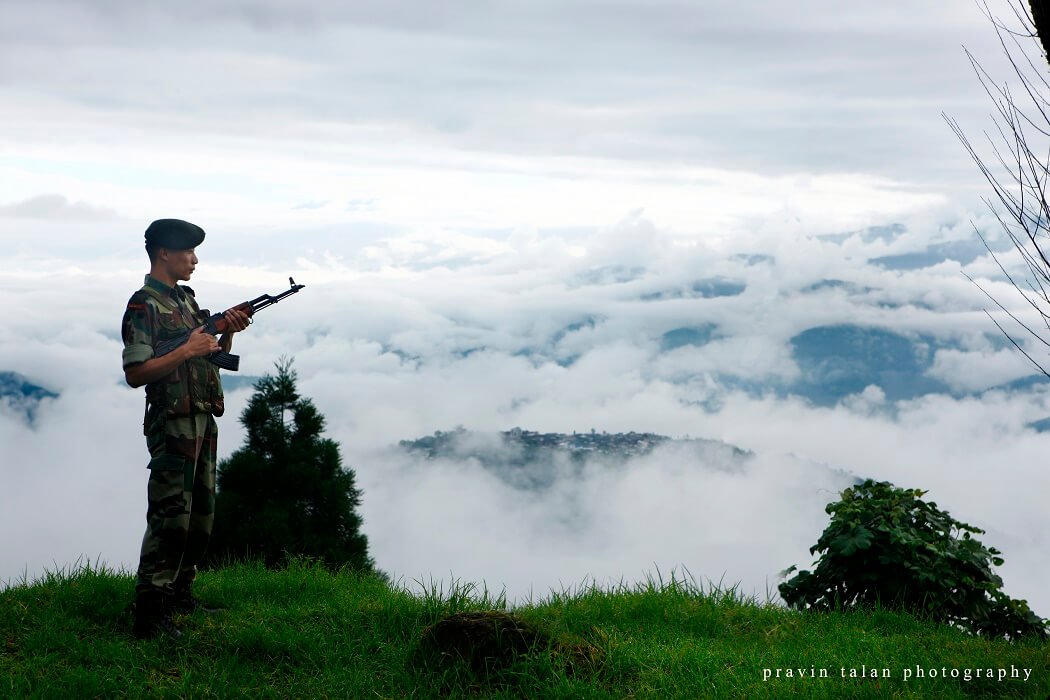 The enemy is not really known anymore but mingles and moves freely within the society, endangering the very concept of freedom. UP Police took the lead with district level tactical teams, launching its own SWAT team in 2009 to fight increasing terrorist threats.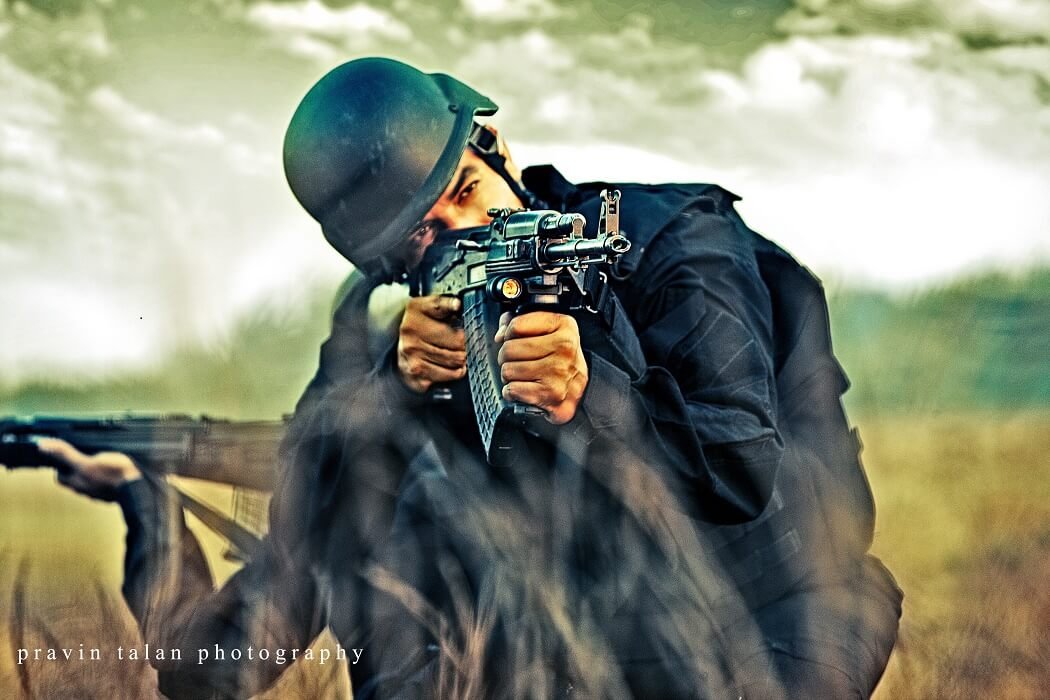 Talan also has a message: "The whole idea is to bridge the gap that has come in between those wearing the uniform and those who are not. I have heard some youngsters say that when one has nothing else to do, they end up joining Army or Police. There cannot be a more sad statement than this. We live in a world full of possibilities and choices, and those who wear uniforms, those who choose to serve the country in this manner."