Our parents have always wanted the best for us. Even we aspire to make them proud and happy and when that moment comes, it's nothing less than extraordinary. 
Speaking of which, a picture of a father checking out the 'stars' on his daughter's police uniform is going viral on the internet from Imphal. 
Deputy SP Rattana Ngaseppam's father looks content and happy to see his daughter in uniform, serving the country. And, his proud expression says it all, doesn't it?
This beautiful picture captures many emotions at the same time. Both, the father-daughter duo look at each other with respect, pride and love. And, it's just beautiful to see such raw emotions because deep down we all want to make our parents feel the same way, right?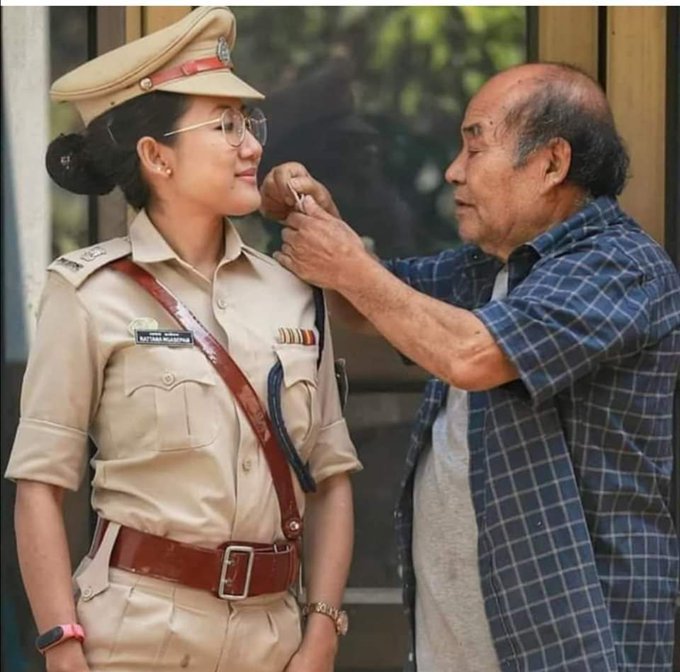 Undoubtedly, this snap was an instant hit among Twitter users and this is what they had to say:
Indeed, a beautiful moment to capture. Who knew, even pictures could speak a thousand words.