A 16-year-old boy from Bhadravathi town in Shivamogga district, Karnataka has scored 100 percent marks in his class X  Secondary School Leaving Certificate (SSLC) examinations.
BS Ranjan, a student of Poornapragna Higher Secondary School who scored 625 out 625 (full marks in all subjects) is the first student from the state to achieve the milestone.
"I never took any tension about the papers once I had answered them. There was some fear over how I had performed, but I didn't get demotivated. Scoring good marks was more important than topping and ultimately, with the right kind of attitude towards the exam, nothing seems impossible," Ranjan told The Times of India.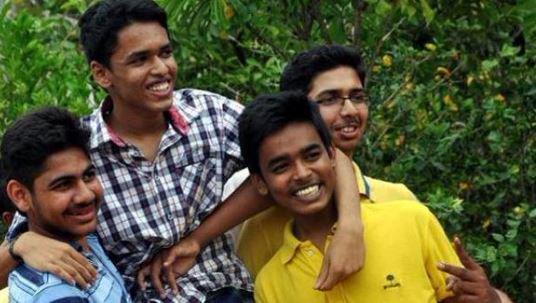 Ranjan said he never took any tuition classes and recommends that no student should go for it. He used to study five to six hours daily.  
"Ranjan was preparing for the exams calmly through the year," his mother Thriveni said, reports the New Indian Express.
Ranjan also adds that he never aimed to get full marks in all subjects. 
"My achievement has given me a push to achieve excellence in medicine. I was expecting around 600 marks. But scoring cent per cent has given me a sense of fulfilment," he said reports India Today.
Ranjan, whose father is a trader and mother a homemaker, wants to study medicine and aspires to become a doctor.
(Feature image source: Facebook| Karnataka Suddhigalu)