In another shocking incident of animal abuse from the capital, a man chopped off an innocent puppy's legs. His crime? He 'scratched' the man with his paw while he was feeding it some food.
The incident took place in Dwarka, in West Delhi. What is even revolting to know is that the man may just walk off with a meagre fine of Rs 50 for committing such brutality on an innocent and unsuspecting puppy.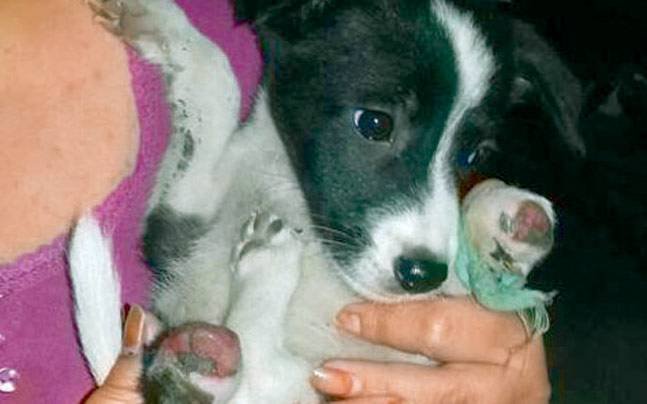 According to reports, the alleged offender, Pramod, who is currently unemployed and works in his wife's tea stall, was feeding the puppy some food when it sneaked into his home. The puppy like any other puppies would do, got excited and grazed Pramod's legs and ended up giving him a scratch. 
He tells India Today,
I chopped off the legs of the dog because I was drunk. I had beaten my wife that day because she was trying to protect it.
The accused, used a blade and hacksaw to cripple the puppy. He then, went on to use the same bloodstained blade, to chop onions and make an omelette for a customer.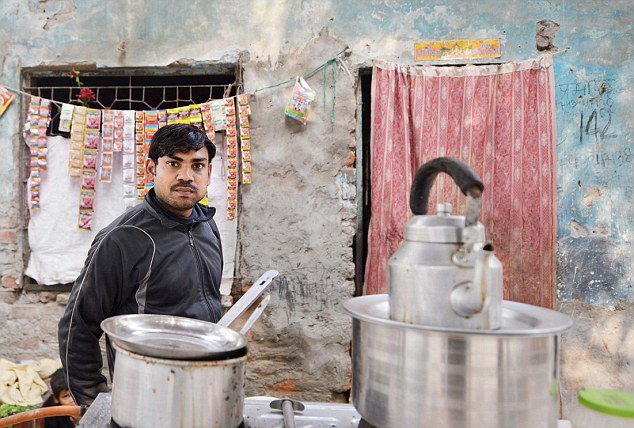 >
Gaurav Sharma, an animal rights activist, (quoting Pramod's wife's statement) told India Today, 
Soon after he noticed the scratch on his leg, he became angry and he rushed off to get a blade. Then he grabbed the puppy and tied it up before cutting its legs with a blade (a front and a back leg). As he was unable to cut through the bone, he used a hacksaw. While he was chopping the legs, Pramod was enjoying the whole process.
According to Gaurav, the activist who rescued the puppy, Pramod is a habitual offender. His wife alleges he beats her up occasionally, in an inebriated state, and has a history of violence. He once brought a monkey home and chopped it up. His colleagues, too remember him as a violent and obnoxious character,
An FIR has finally been registered in the case against the accused.