You might have attended a whole lot of crazy weddings but this one surpasses all of them and is totally one-of-its-kind. 
We Indians are a great believer in the holy tradition of marriage, so why should animals be deprived of this ritual? Apparently, this is what the people of Pawara village of Kaushambi district of Uttar Pradesh were thinking because they just hosted a grand wedding for two dogs.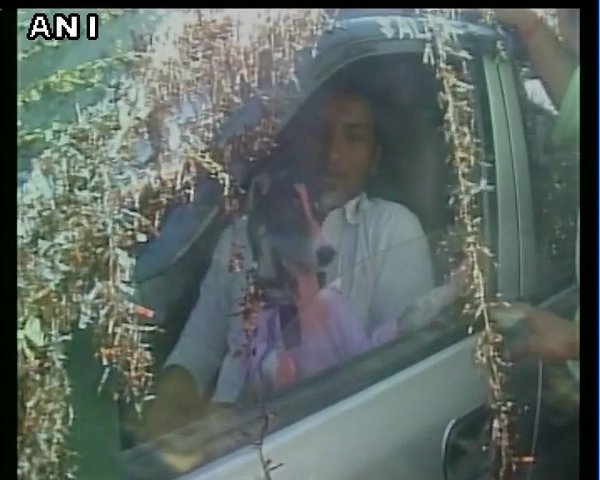 Over 5,000 people attended this canine nuptial which was carried out according to Hindu rituals, complete with a tearful 'vidaai' ceremony. 
In typical baraati style, the attendees entered the wedding venue while dancing to Bollywood songs. Then came the 'groom' Shagun, who belonged to one Basant Tripathy, and the 'bride' Shaguniya, who belonged to one Jung Bahadur. The guests were treated to traditional Indian delicacies.
Of course, the couple – though splendidly dressed – was unaware of the fuss around. 
The climax was the cherry on the cake, when Jung Bahadur started sobbing like a quintessential Indian dad when he was giving away Shaguniya, who later departed along with her groom in a car.
We aren't making all this up. Watch it to believe it:
Big fat "dog wedding" held in Kaushambi (UP), 5k people in attendance; complete with ceremonies & tearful send off.https://t.co/mpGTyRfCjO

— ANI (@ANI_news) March 12, 2016