A group of five Indian explorers have set off on what they claim is the longest cross-country motorcycle journey ever – a road trip from Singapore to India. Some 5,000 kilometres.
The group has dubbed the tour as 'The Great Independence Day Ride' and aptly chosen August 15 as the day to start their ambitious 5,000 km long journey covering five nations – from Singapore to Delhi via Malaysia, Thailand and Myanmar. 
The ride aims to explore Asian Highway number 2 that connects the South East Asian countries, a year ahead of the opening of the trade route. So the group wants to promote tourism, culture, travel, food, music and motorcycling between neighbourhood countries connected through roads.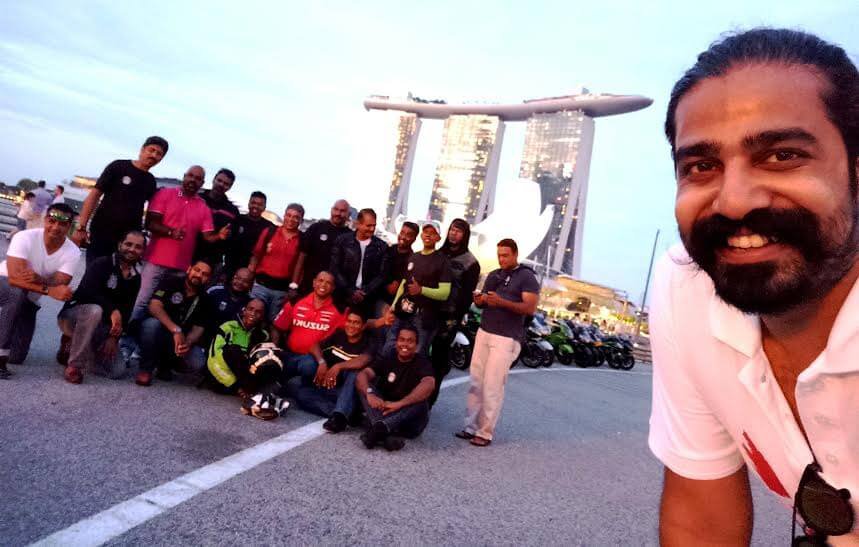 "Freedom is priceless and can revolutionise a society in huge ways. What is of utmost importance is to befriend neighbouring nations and seek strength in unity," Nikhil Kashyap, a marketing consultant and a motorcycle collector, who is the director of the event, told ScoopWhoop News.
The other four members of the gang are Bhanu Pratap Singh (a rally driver), Harkirat Singh (pilot by the day and biker by the night) and Vikram Mehta (a super biker and a petrol head) and Rahul Dixit (an NRI banker by day and a traveller by the weekend).
This is the route map for the trip: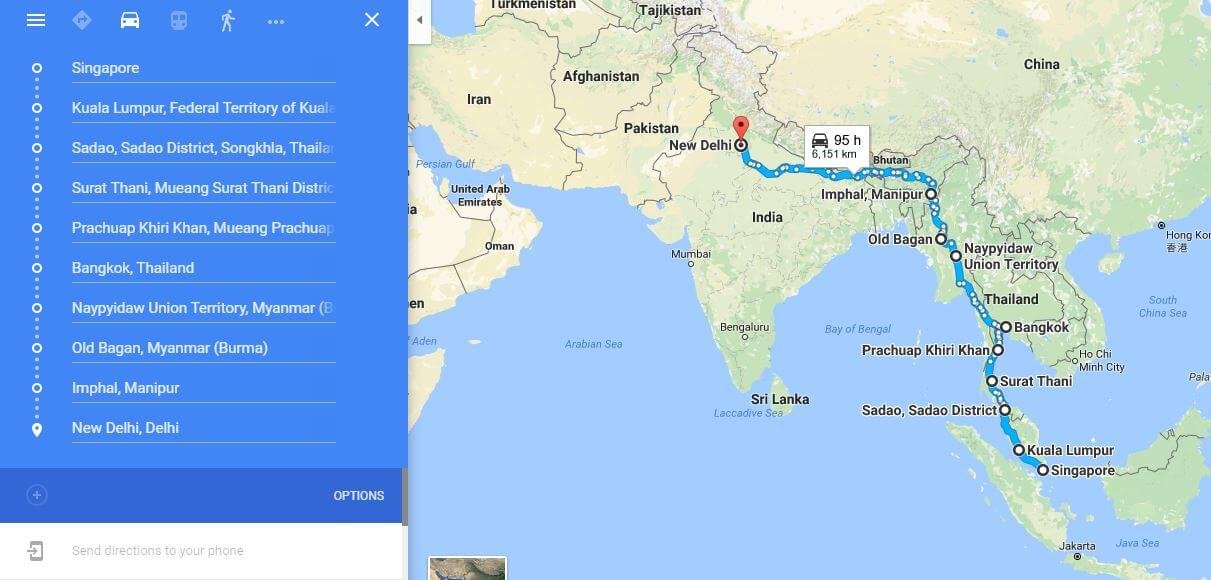 Along with them is Group Captain Ram Ithikkat, a retired Indian Air Force personnel whose travel company Victorianz is curating the trip. They are also joined by Falguni Jasani, a corporate communications head, who will accompany them on a car. 
They have undertaken their adventurous expedition on 400-cc motorcycles along with a car for assistance which is carrying the essentials.
The total cost of the whole trip is estimated to be around Rs 20 lakh. "The trip is mostly self-funded but we are thankful to our family members, friends and clients who did their best by sponsoring some of the accessories and accommodation costs," Kashyap said, sharing that Myanmar alone cost them Rs 1 lakh per head.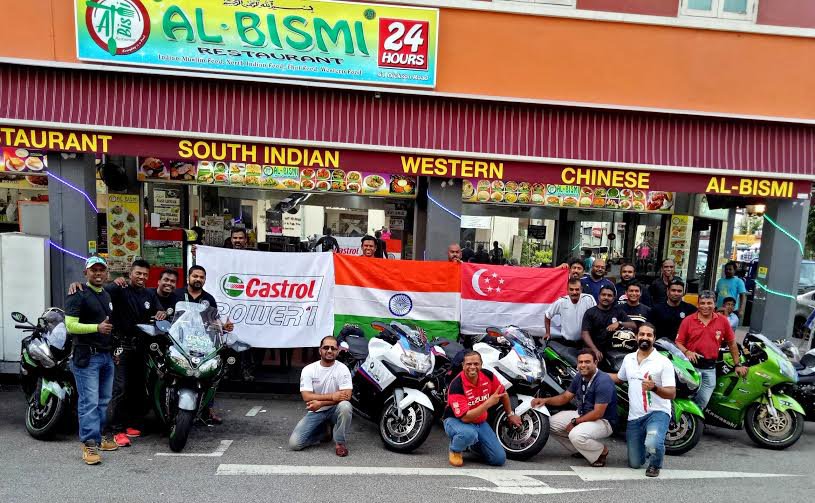 They plan to explore exotic destinations, cultures and cuisines during this trip. They will also share their experiences on social media and will be constantly posting on Facebook, Twitter and Instagram.  
Planning the trip itself took a lot of months as they had to take all the necessary permits from government authorities of all the countries. They had to be well updated and informed about food, currency, border formalities, documentation, time zones, weather and cultural etiquettes of the countries they are visiting. 
They plan to reach Delhi on September 5. 
"We will start on Independence Day and end on Teachers' Day," Kashyap said.
(All images sourced from Nikhil Kashyap)