Patiala House Court witnessed round 2 of #LawlessLawyers on Wednesday. 
Lawyers shouted slogans of 'Bharat Mata Ki Jai' and 'Vande Mataram' as they barged into the court compound and also pelted stones at reporters outside, in defiance of the Supreme Court order banning protests.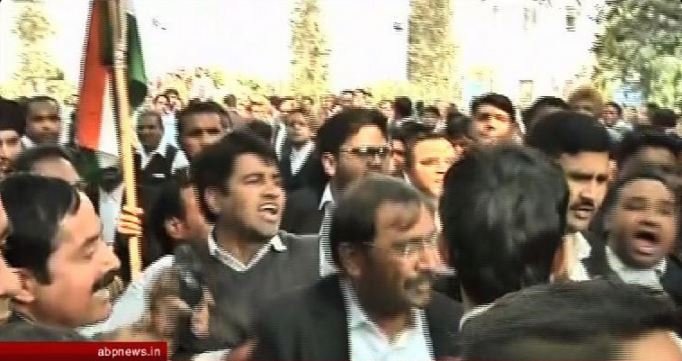 JNU Student's Union President Kanhaiya Kumar was also manhandled as per media reports.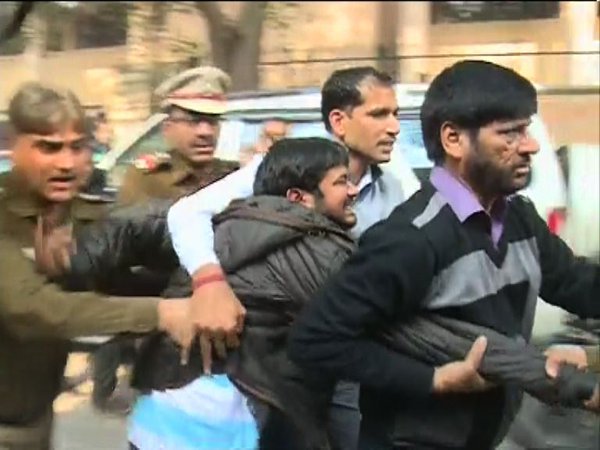 And the police was again accused of turning a blind eye to the proceedings. 
Round 1 unfolded on Monday when media personnel were manhandled and beaten up at the Patiala House Court premises by a group of lawyers. When this entire event was unfolding, the police is alleged to have taken no action. 
This is how Twitter reacted to this lawless spectacle outside the Patiala House Court.
Ugly face of pseudo patriots on display in Patiala House. All in the name of Bharat Mata. Please don't insult my great country friends.

— Rajdeep Sardesai (@sardesairajdeep) February 17, 2016
Shameful and Sickening- Despite SC orders, sloganeering, tamasha, violence at Patiala Court. Still no arrest. Such nationalists, I tell you

— barkha dutt (@BDUTT) February 17, 2016
What's happened at Patiala House court is an anti-national activity. Delhi Police should hang head in shame for haplessly standing around.

— Rahul Kanwal (@rahulkanwal) February 17, 2016
Journalists attacked again by BJP goons in a Delhi court today. Doubtless Arnab Goswami will say these "anti-nationals" deserved it.

— Ramachandra Guha (@Ram_Guha) February 17, 2016
This level of craziness is normally reserved for when the word Peg follows the word Patiala.

— Gaurav Kapur (@gauravkapur) February 17, 2016
young generation who not seen Sikhs genocide of 84 DELHI when police & security forces turned blind Trailer is being played Patiala Court

— Asaduddin Owaisi (@asadowaisi) February 17, 2016
"Members of the bar are slugging it out at Patiala House" – Bar, slug, Patiala, hmmm, feeling thirsty.

— Ramesh Srivats (@rameshsrivats) February 17, 2016
Lawyers taking law into their own hands in Patiala House Court again. Judges are now unemployed and will wait for Make In India jobs

— Madhavan Narayanan (@madversity) February 17, 2016
(Feature Image Source: Twitter | @iblinlive)