It's Akshat's morning ritual. Every day, the 4-year-old student of Magic Years Montessori in New Delhi's posh Vasant Vihar locality walks up to the gate of the school and starts bawling.
His aaya, Rekha, tries her best to comfort him, but to no avail. Akshay is not comforted by the brightly-displayed menu board, which promises a meal of pasta in tomato onion sauce, at the entrance of the school. Nor is the sparkling clean aquarium a distraction. Akshat, like millions of toddlers across the world, just wants to go home.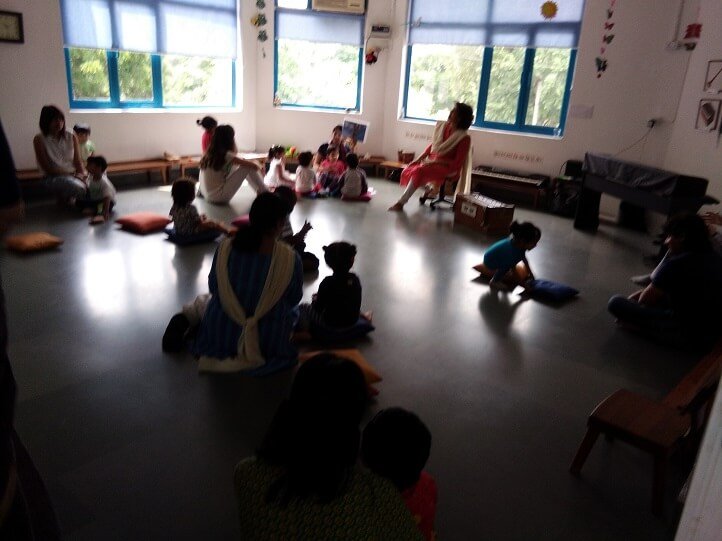 But Principal Shirley Madhavan Kutty and her army of 42 teachers know how to keep little Akshat   engaged. 
"Every child is different, each one has a different style of learning. We give them the freedom to pick up the activity of their choice. And then we guide them and introduce to other activities as well," says Kutty.
Each class of the school has  three teachers and one aaya allotted to 14 students. Compare this to the Delhi average of one teacher for 80 students in most Delhi government schools. 
We walk into a classroom to find a gaggle of toddlers poring over activity boards, which are basically colourful objects ranging from geometrical shapes, to alphabet boards, to sketching sheets and other activity materials  placed on tables.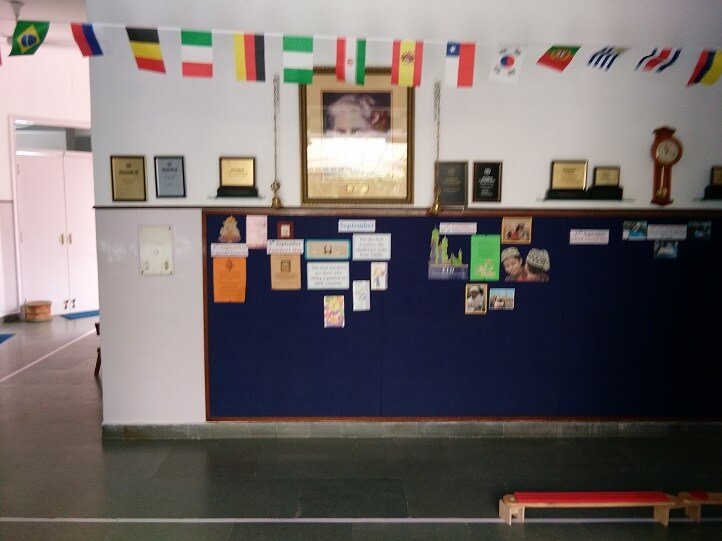 "We are Delhi's No.1 montessori school for the last 6 years," says Kutty.
The montessori believes that happy teachers make for good teachers. 
"While many of the teachers are here since a long time, the new recruits are graduates who have to pass a special test to be a part of the school. The well-qualified freshers get an average salary of Rs 25,000 per month," says Kutty. 
The idea is to make most students feel at home. 
"For most parents, quality of food remains a matter of worry. Here, the kitchen is located upstairs where the cooks are supervised by one of the teachers," says Kutty. Last month over 60 children of a primary school fell ill after having a mid-day meal in a government school  in Surguja, Chhattisgarh. 
What's also conspicuous is the absence of children who seemed from lower economic backgrounds, in accordance with the Right To Education norms. The school says that while it has four seats reserved, there are no takers for it. 
"There are no kids from the slums as their parents generally prefer to get them admitted in the schools run by NDMC(New Delhi Municipal Corporation). Also, it will become difficult for them to cope up with other kids and to join a proper school after the pre-school phase, due to financial constraint," says Kutty.