Muslims, especially young and educated, hail Islamic preacher and tele-evangelist Dr Zakir Naik as a hero and lap up every sermon he delivers. It helps that the topics he deals with are diverse – from whether Islam allows music and dance to suicide bombings – and his followers take it all in.
ScoopWhoop spoke with a die-hard Zakir Naik fan from Mumbai to understand what drew him to the preacher a decade ago and what keeps his faith firm despite the global backlash.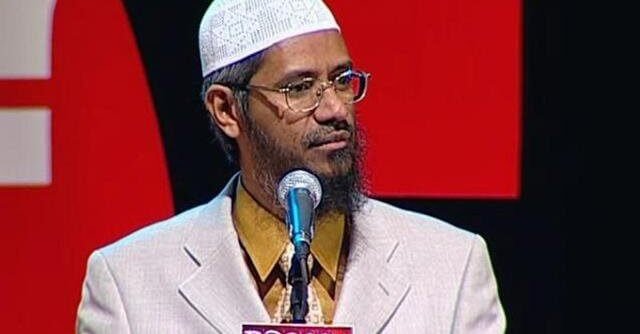 Mohsin Khan, 31, is a digital marketing professional who is pursuing an MBA in the subject. He speaks English and sports a beard, and has been leading a battle of words against Naik's critics on social media. From participating in campaigns to mass-unfollow some social media accounts to issuing calls for trending pro-Naik hashtags, Mohsin has been pretty active since the preacher's name cropped up in connection with Bangladeshi terror attack.
Mohsin says he discovered his idol in school, when he wanted to know the meaning of 'kaafir'.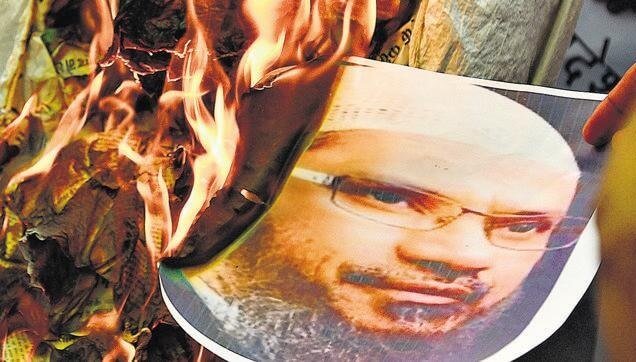 "I was in Class 10 in Vani Vidyalaya in Kalyan. There was a lecture on religion, and what unfolded left me horrified. The class was told that everybody is created by one god who doesn't discriminate. If there are floods, it is for all. If there are rains, it is for all. But then the teacher said it's Muslims who do not believe in this and call the non-Muslims 'kaafirs'," said Khan. 
Did he understand the meaning? No.
"No student did, but I, the only Muslim in the class, was suddenly at the centre of suspicious stares. I went home and sought the answer from my parents, but drew a blank. I resumed my search and stumbled upon Dr Naik's sermons aired on local cable TV. I learnt that 'kaafir' stems from Arabic word 'kufr' meaning 'to deny", which is to say the one who denies Islam. Perfectly logical. I see no wrong in this, don't we have non-Christians and non-Hindu?"
But what about the punishments to 'kaafirs' that Quran suggests? Mohsin says it's a misconception.
"Indeed, Chapter number 9 verse number 5 talks about it," he says and narrates the verse in Arabic. 
Mohsin admits he doesn't understand Arabic and has simply memorised it. 
"But that's irrelevant. What's to be noted is that this verse has a context – that of war. Our Army does kill its enemies during war, doesn't it? It's the same thing. Quran doesn't ask Muslims to go around killing kaafirs. Muslims are the second largest community in the world. Do they all kill the non-believers? No."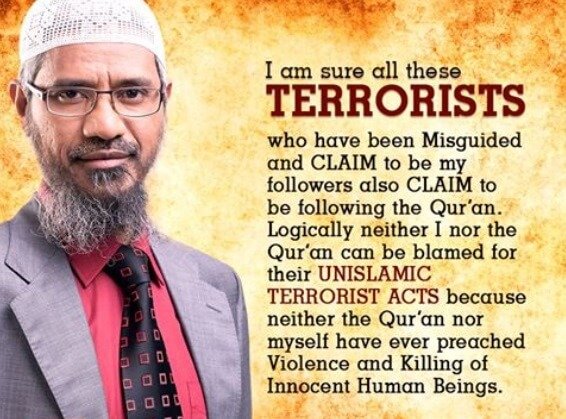 Security agencies have claimed Naik has "inspired" terrorists several times. But, Mohsin is quick to defend him.
"Blaming Dr Naik for creating terrorism is like blaming Virat Kohli for your broken windowpane! If a child gets inspired by Kohli, plays cricket and ends up smashing the glass, will you blame the star cricketer for it?"
In a manner that seems much like Naik's, Mohsin goes on to add, "Islam is a university. Jihad is a branch of it, and so is the study of comparative religions. If a student chooses a particular branch, we can't blame the university for it and demand it shuts down!"
But if a terrorist has named Naik as an inspiration…
"The terrorists must have named many but everyone is only targeting Naik. Nine in every 10 Bangladeshis know Dr Naik, so if that terrorist knew him too it's hardly a surprise. The terrorists named (actress) Shraddha Kapoor too, will you put her in jail as well?"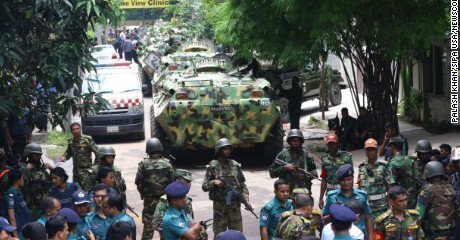 SW: Dr Naik wants Shariah in India.
Mohsin: The world thinks it's a barbaric law, but tell me, when Nirbhaya incident happened, wasn't the country demanding the rapists be killed and their hands chopped? This is what Shariah says too. Do I want it in India? I think it's desirable. Will it happen? No. 
It's not practical. Not a single Muslim country follows Shariah strictly. It's an ideal situation, but no point debating its merits because it's not practical to implement in India.
SW: Dr Naik backs Osama Bin Laden, the killer, the terrorist.
Mohsin: Dr Naik has said if Osama is fighting for Islam, I am with it. He said it in 1998, much before the terror attack happened. At that point, Naik was right.
SW: Dr Naik forbids Muslims from wishing believers of other faiths Happy Diwali or Christmas 
Mohsin: Yes, he does. I don't agree with this point. One doesn't have to blindly follow a preacher. I do wish my Hindu and Christians friends on their festivals and I have lots of them.
Watch Naik arguing why Muslims can't wish Merry Christmas
SW: He has said every Muslim should be a terrorist.
Mohsin: That's his most twisted, most misinterpreted statement. He said it in a context. What he meant was that every Muslim should terrorise anti-social elements just like a good police inspector terrorises the underworld.
So what has Mohsin learnt about Jihad from Naik? 
Mohsin says Jihad stems from 'Jahada', meaning to strive and struggle. 
"You are taking an interview and I am giving answers. We are both struggling and under pressure and we are both doing Jihad," he said. 
What about killing in the name of Jihad? 
Mohsin said what "bad" Muslims or "the black sheep" are doing, in the name of Jihad is extremism and Islam doesn't condone it.
Mohsin said that Naik, instead of inspiring youth to take guns, has actually saved them from radicalization. 
"If Dr Naik wasn't there, an agitated me had nowhere to turn to for answers. He has saved many from getting radicalised. He explains Quran through scholarly interpretation and logic, as opposed to what the world thinks the holy book says," he said.
"And no, Naik doesn't support the ISIS. He has said it many times that killing innocent people is haram in Islam and ISIS as per him is "anti-Islamic State Of Iraq and Syria."
Watch Zakir Naik's stand on ISIS here:
But if it's that simple, how does he explain why the preacher is on the radar of multiple security agencies? His events are banned in India, he can't enter the UK and Peace TV can't be aired in several countries. 
"The world is reeling under Islamophobia. He is just being targeted. If he was dangerous, was our Indian intelligence and police sleeping until now? Everything Naik says is out in the open, but there is no case against him yet," he said. 
"Look, what Dr Naik is doing is basically asking everyone, from Hindus to Muslims, to return to their scriptures. A Muslim who follows the Quran will be a good Muslim. Hindus too should return to their vedas. That's all he teaches," Mohsin said.