Kolkata was subjected to the season's heaviest downpour this Tuesday. And like in all overburdened metropolises of the country, the city's infrastructure, to quote The Telegraph, "creaked in monsoon mayhem". 
According to this report, by 8 pm, parts of the city had received as much as 150mm of rain in 24 hours, a torrent that flooded several thoroughfares and reduced traffic to a crawl for hours on end.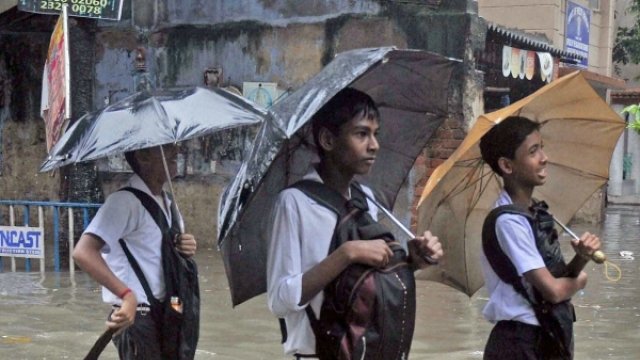 The Telegraph, one of the most popular publications of east India, reported on the monsoon woes extensively. Of the many rain-related reports published in the Wednesday edition of the paper, one was a personal account of a journalist, who was stuck in traffic snarl for hours on his way to the airport to catch a flight. 
The report, which was more of a rant, stated that that the traffic jam was caused due to the inefficiency of the traffic police. 'No crash or breakdown, the snarl with a capital S was owing to a lack of management on the part of the civic babus and Lalbazar.'
Not surprisingly, the Kolkata Traffic Police disagreed with the journalist's conclusion. In a post on the Kolkata Traffic Police's official Facebook page, an update was put up to counter the journalist's claim. 
"We tried our best, our men braving the heaviest downpour of the season and slogging it out for hours on end. So did the civic authorities. But then, it was one of those rare days when the weather gods ensured that even our best was not good enough. Almost all the streets in and around Park Circus area were under knee-deep water. Traffic suffered.
Yet Mr Sahi (the journalist who wrote the piece) attributed all this to "lack of management on the part of civic babus and Lalbazar." To the best of our knowledge, Mr Sahi is a sports journalist who mostly covers cricket. Has he not been privy to rain-abandoned matches despite the best of drainage systems at work? Whatever the preparedness, weather is too formidable an opponent when it chooses to be merciless."
BURN!