The Indian Railways has been earning appreciation from all quarters for its swift assistance to needy passengers. In response to mere tweets, the railways has been doing everything from providing milk and biscuits to a hungry toddler to rescuing a girl being forcibly taken away from city.
But all hell broke lose when a passenger, Prabhakar S Jha, apparently encouraged by state's promptness at addressing grievances, took the luxury of tweeting to Railway Minister Suresh Prabhu asking for diapers for his daughter on Wednesday.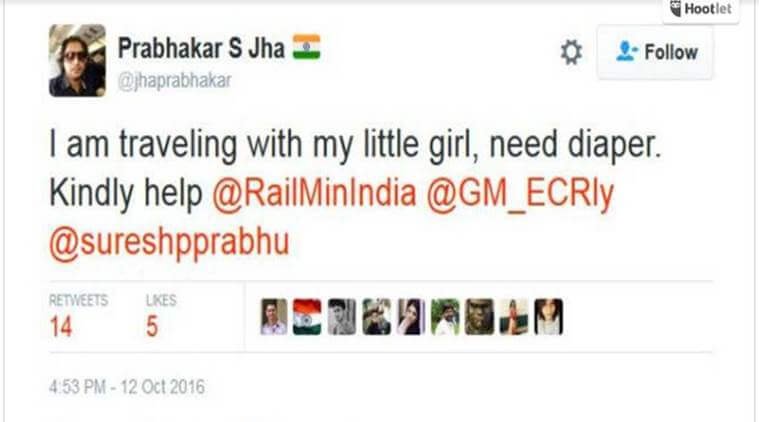 Even as the ministry was quick to respond and asked for his PNR number and other details to be able to assist him, other users found it to be a misuse of service and trolled the man for being ridiculously careless.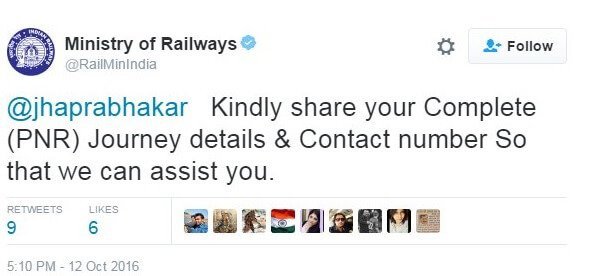 So much so that he was forced to take the request off Twitter. 
While some trashed him for being negligent and unreasonable . . 
…others advised the Ministry to steer clear of such ridiculous requests 
Some even demanded action against him. 
And some, well, did what they do best.