On July 26, the 'Iron lady' from Manipur, Irom Sharmila shocked everyone with her decision to end her 16-year-old fast against AFSPA and to contest elections. 
She announced that she will call off her fast on August 9 and also expressed her desire to get married. 
But her decision has certainly not gone down well with some activists and organisations who are now putting pressure on her to reconsider her move.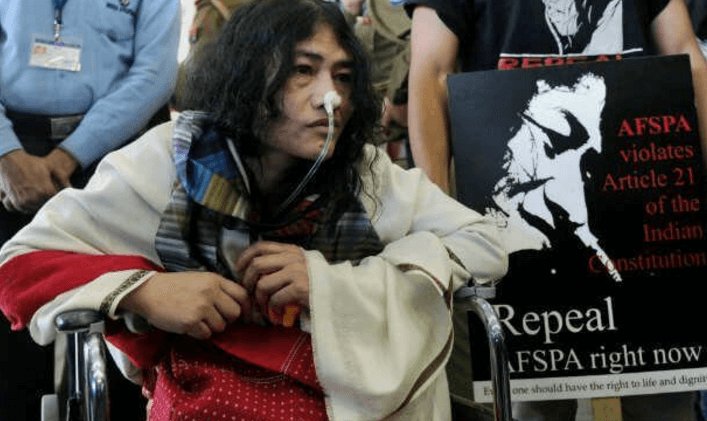 One of these organisations, the Alliance for Socialist Unity (ASU), formed by two proscribed insurgent groups (Kanglei Yawol Kanna Lup and Kangleipak Communist Party) has asked Sharmila to do a rethinking on her decision and continue the fast, reported The Hindu. 
Not only that, in a veiled threat to Irom, the ASU Kangleipak who are unhappy with her decision to join politics, reminded her that "some former revolutionary leaders were assassinated" after deviating from the cause and getting elected as people's representatives. 
The organisation is also unhappy with Sharmila's decision to marry and said she should not marry a "non-local man". Currently, Sharmila is in a relationship with Desmond Coutinho, a Goan-British activist.
The NRI Sharmila wanted to marry could have been planted by the intelligence agencies to weaken the fight against Afspa and "colonial domination", ASUK told Hindustan Times.