In an effort to woo vegans around the city, a London based restaurant is serving vegan fried "chicken" made from seitan, a gluten based meat substitute and soy that helps replicate the taste and texture of chicken.
'The Temple of Hackney', the new restaurant serving "vegan chicken", opened on Saturday in East London.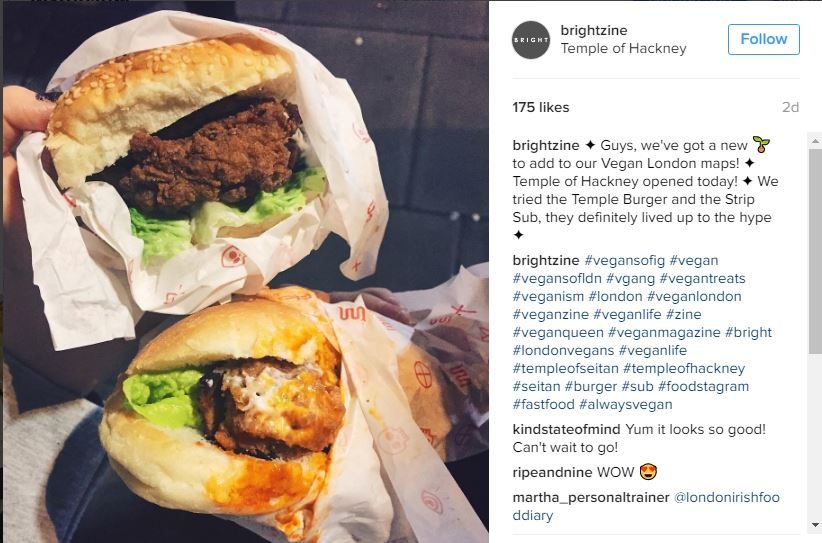 The co-founder of the food joint, McGuinness who turned vegan 10 years ago, says that she doesn't want her fellow vegans to compromise their taste buds due to their choices.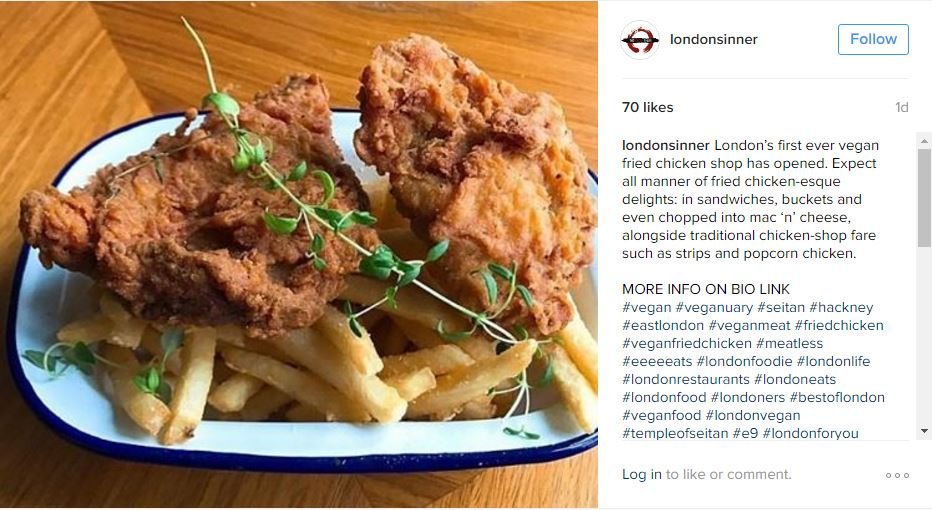 The menu includes a series of chicken" based dishes like trips, wings, popcorn-style bites and burgers.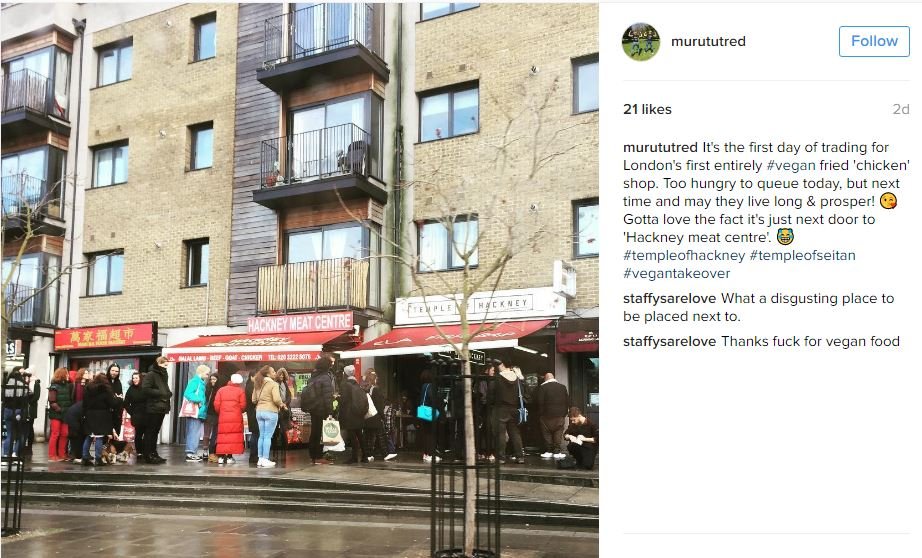 Elaborating on the rationale behind her new venture, McGuinness told mashable, "The majority of us go vegan not because we hate the taste of meat, but because we see the important ethical, environmental and health reasons for doing so,"
Prices of the items range from  £3 (Rs. 247.76) and £8 (Rs. 660.70)
(Feature image source: Instagram/@templeofseitan)