Sunday was truly Pakistan's (in the world of Cricket that is) as they stunned arc-rivals India to clinch their first ICC Champions Trophy. Quite expectedly, Pakistan was overjoyed with fans shedding tears of joy after India's batting order collapsed.
However, there was one news anchor who just couldn't contain his excitement and went totally overboard with it. 
On his show titled 'Aisay Nahi Chalay Ga' on BOL News, Pakistani anchor Aamir Liaquat, drunk with jingoistic rhetoric, went on a full-fledged rant sparing nobody.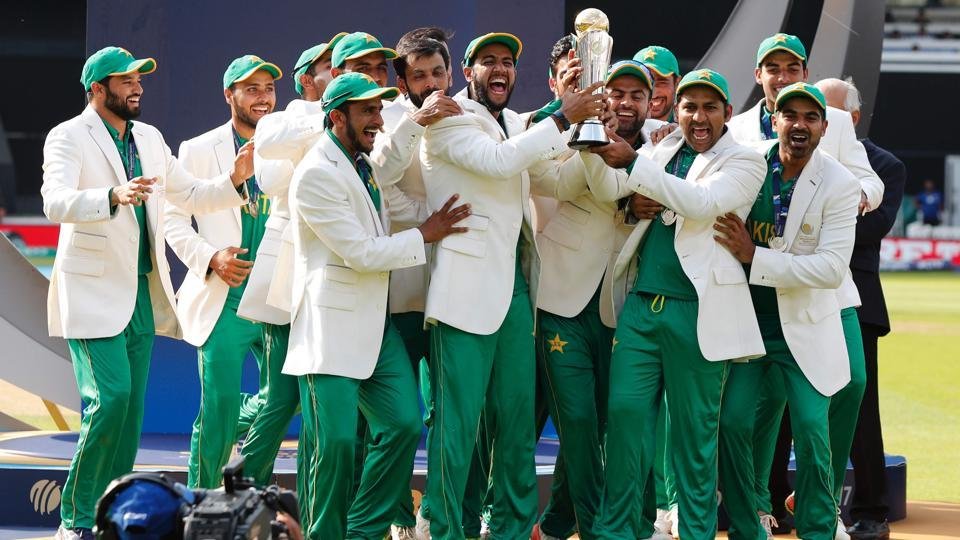 This is how he started his rant (text translated into English by Indian Express)
"Indian mothers will tell stories of this day to their kids, warning them to beware of going to the field against Pakistan, the team that comes and defeats by 180 runs."
After heaping praises on his country and delving into nostalgia, his next target was PM Modi, "I want to tell Narendra Modi today to go drown in a handful of water, the water that you have stopped us from having."
Next on his list was demolishing the 'baap-beta' analogy that had majorly trended on social media before the match. This is what he said,"Pakistan proved who the real Father was on the Father's Day. Baap baap hota hai aur paap paap hota hai."
The anchor also took a dig at Bollywood actor, Rishi Kapoor by saying, "We don't use Kapoor in our names, we eat Kapoors." 
Watch the whole video here, as the caption firmly asks you to
Well, it's just not Pakistan's win that has made the anchor go berserk. He has a compulsive habit of indulging in these dramatic showdowns, like the one when he conjured up bizarre conspiracy theories around Om Puri's death.
Enjoy the craziness:
 .