Call it delayed, but Ajith Singh Singhvi's lone battle has now a sweet ending. 
A student of the 1969 batch of law at Rajasthan University (RU), Singhvi was all set to become the topper of his class, until a regulation at RU came in his way. The University did not take into consideration marks of the previous year along with the final year and Singhvi was adjudged second in class.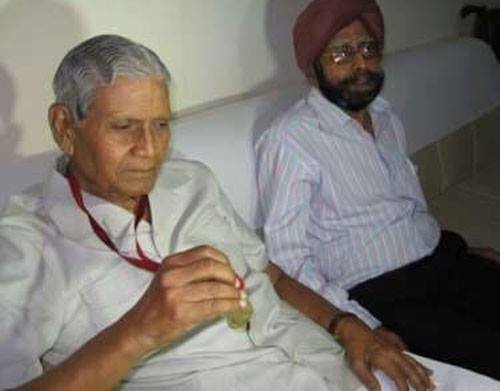 Not willing to back down, Singhvi went on to wage a battle in court, little realising it would go on for 47 years, according to a Hindustan Times report. 
First, Singhvi filed a case in the Bikaner Court and won it in 1975. But the student who was awarded the gold medal, Sawai Singh, appealed against the order in the court of the Additional District Judge (ADJ). When the ADJ upheld the verdict, Sawai appealed in the high court. Though the High Court also upheld the judgement, it took several years for the legal procedure to complete. 
Finally, Singhvi received the gold medal from the RU Vice Chancellor, JP Singhal, Singhvi, on Thursday.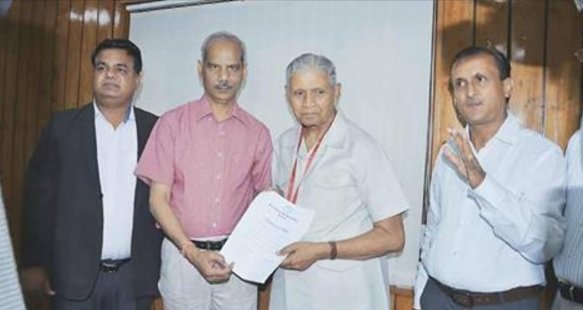 Not surprisingly, he is far from elated. He told HT:
I attended court hearing 300 times. A case that involved the simple interpretation of a university regulation took 47 long years
He added:
The lesson I have learnt from fighting the case for so many years is that it is better to suffer injustice than seek justice. It is just not worth it to waste 47 years of one's life in litigation
Though Singhvi intially had two lawyers fighting his case, later on, he fought the case all on his own. In addition to winning his case, Singhvi also made an important statement regarding legal delays.
"No poor or ordinary man could seek justice in the country. In a few years, justice will totally go out of the reach of the poor. I could fight the case only because I have a family of lawyers."
Are the courts listening? 
Feature image: Facebook